Thanks to the movie Steel Magnolias, the southern U.S. gets to claim red velvet recipes as our own. Red velvet really came about due to ingredient restrictions in the Great Depression, but it's now used for many groom's cakes in the south. It made its way from pop culture to regular folks' culture.
Red velvet is sort of an underdog in the easy dessert recipes world… and who doesn't love an underdog? It has such a lovely name, too. The flavor is not-quite-chocolate though it's made with cocoa, and not-quite-vanilla because of the buttercream. Whatever the flavor, people are totally in love with red velvet these days. And it's easy to see why!
With eye-popping, vibrant color and a sweet, unique flavor, it's a nice option that says "I really like you." This makes red velvet the perfect Valentine's Day recipe for someone you have a crush on. FaveSouthernRecipes.com rounded up our best Red Velvet easy dessert recipes just in time for the annual celebration of love.
Red Velvet In That Slow Southern Style: 10 Easy Dessert Recipes
 
Red Velvet Brownies and Cookies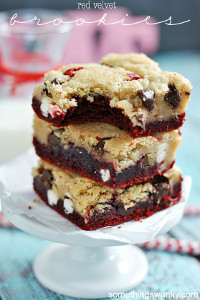 Red Velvet Cake Recipes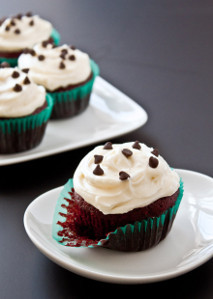 How would you describe red velvet's taste?
Latest posts by FaveSouthernRecipes
(see all)