While ringing in the new year often involves resolution-making and the excitement of new beginnings, you may not know that there are traditionally "lucky" foods that you can eat in order to give yourself the best possible chances for a great and hopeful year ahead. For those of us less familiar with lucky foods for the new year, we've decided to do you a favor, and list out some of our favorite good fortune recipes that you can make in preparation of the new year and thereafter. Many of these slow cooker recipes are great for entertaining, so keep them in mind for your next New Year's Eve party!
Lucky foods are eaten all over the world to mark the
holiday
and bring good fortune. With each recipe below, enjoy a little history about why these foods are considered to bring good luck.
In proper New Year's Eve fashion, let's count down the 5 luckiest foods you should be eating this new year.
Foods That Will Bring You Luck and Good Fortune in the Year Ahead:
5. Asian Shredded Pork and Noodle Salad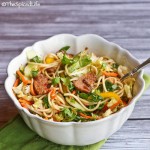 Pork is said to represent progress, noodles represent a long life and cabbage (like the shredded cabbage in this recipe) represent wealth. We can only assume that combining all three of these lucky foods in one recipe will have you off to a fantastic start in the new year!
4. Poached Salmon with Lemon and Fresh Herbs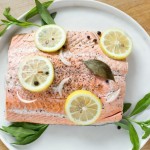 Fish is believed to represent luck in finances, fertility, health, and harvest. Make a new year's resolution to cook more fish in your house in 2015, and give yourself a lucky and healthy start to a brand new year.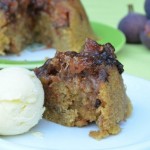 Figs and other fruit are supposed to represent fertility and prosperity. Double your luck by making this dessert for after your lucky meal!
2. Slow Cooker Bacon Baked Beans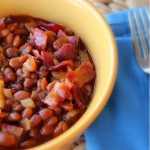 Beans of all kinds are said to bring wealth and abundance. If this dish is as lucky as it is delicious, we can only hope for wealth in abundance too!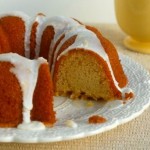 Round cakes are thought of as lucky because they represent the idea of "coming full circle" and progress. A slice of this cake would go great with a glass of champagne, while you cheers to another year in the books.
Which of these foods would bring you the luck you need most in 2015?
Latest posts by AllFreeSlowCookerRecipes
(see all)