The first time I tried a roll-up recipe, my mind was blown. I expected it to be somewhat difficult, but it was honestly one of the easiest recipes I've ever made. If you use crescent roll dough, there's a world of recipes at your fingertips. Just mix up the ingredients, spread, roll, bake, and enjoy! I made these Creamy Chicken Roll-Ups and I highly recommend this recipe. There was barely any prep and it was a very savory meal.
Roll-up recipes have definitely been trending this year. Bloggers are inventing roll-ups for breakfast, lunch, dinner and dessert, because pretty much everything tastes good when baked into a roll-up. Not only that, but these meals are so quick and easy that they're family friendly. Busy parents can make them in a hurry, and kids love them.
Roll-up recipes are usually made with crescent roll dough, which makes them super easy to fold together. If you're worried that you're not quite an origami master, don't fret – these crescent roll recipes are really easy and you don't need to be an expert at working with dough.
We've got quite a collection of roll-up recipes at RecipeLion.com, including easy chicken dinners, easy breakfast recipes, and even easy dessert recipes. A fair warning: once you try a roll-up recipe, you'll want to make them all.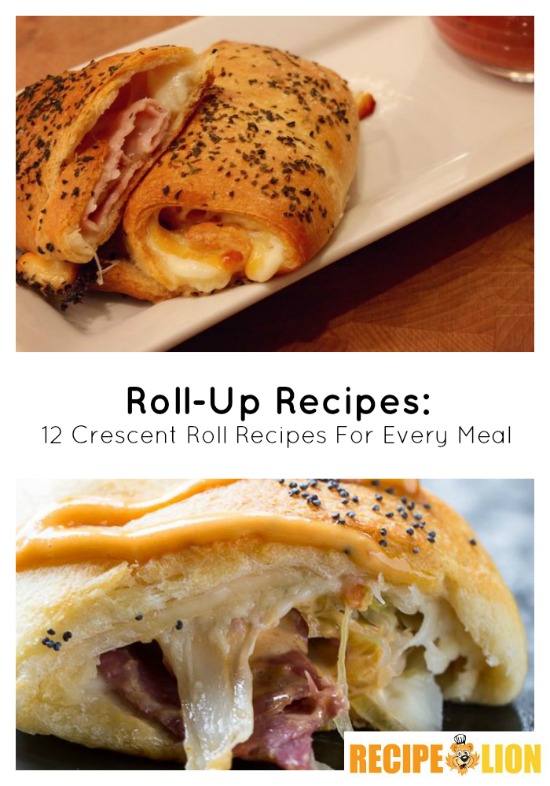 Roll-Up Recipes: 12 Crescent Roll Recipes For Every Meal
Breakfast Roll-Up Recipes
Lunch Roll-Up Recipes
Dinner Roll-Up Recipes
Dessert Roll-Up Recipes
Which crescent roll recipe do you want to try?
Latest posts by RecipeLion
(see all)