IT'S A BOY!
After a lengthy royal baby watch, Kate Middleton gave birth to a baby boy! Baby Cambridge was born today at 4:24 p.m. weighing 8 pounds and 6 ounces.
If you've been eagerly anticipating the royal baby's birth like the rest of the world, now's the time to celebrate! Whether you're throwing your own baby shower or attending one, there's no reason why you shouldn't dine like a royal. Whip up these English tea party inspired recipes, and I promise, you'll feel as cool and classy as the Duchess herself. From tea party sandwiches to Kate Middleton's favorite dessert, these baby shower recipes are everything you need to throw a royal bash.
Royal Baby Shower Foods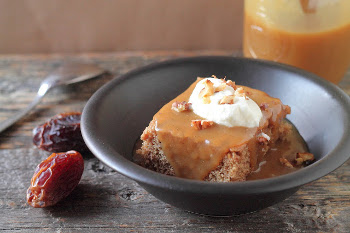 Sticky Toffee Pudding is reportedly one of Kate Middleton's favorite desserts. Moist spice cake is topped with a gooey caramel topping and a dollop of whipped cream – how could you not love it? After eating this dessert, you may just have more in common with Kate than you thought.

These cute tea party sandwiches are the perfect finger food to serve at a party. A cucumber cream cheese mixture is spread on bread and topped with thinly sliced cucumber to make the sandwiches. Dill, lemon and Sriracha sauce give them a flavor so good, you could win over your own prince.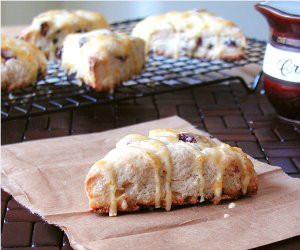 If there's one thing every tea party or baby shower needs, it's scones. These cranberry orange scones are perfectly dense and drizzled with a sweet orange glaze. Although these fancy schmancy scones look difficult to make, they're actually quite easy. With just 20 minutes preparation time and 40 minutes in the oven, the scones will be ready to go.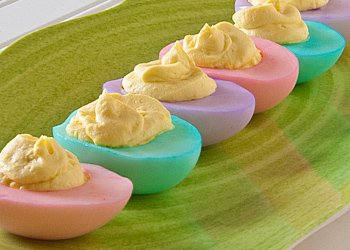 This is like the classic deviled eggs recipe everyone loves, but just a little more festive! Baby Shower Deviled Eggs are super easy to make – simply place the egg whites in a cup of food coloring and vinegar until they reach the desired colored. Make them pink for a girl, blue for a boy, or yellow if it's a big surprise!

Doesn't this just look like something you would find at a royal feast? This pound cake is the perfect royal baby shower food. It's dense but simple, and the presentation is lovely. The moist lemon cream cake is topped with a sweet strawberry glaze for a fruity combination your guests will love.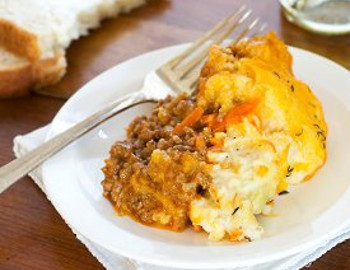 According to a former royal chef, cottage pie was one of Prince William's favorite childhood meals. It's similar to shepherd's pie, and layered with ground beef, carrots, and mashed potatoes. If your baby shower is more of a lunch or dinner affair, serve up this delicious and comforting cottage pie.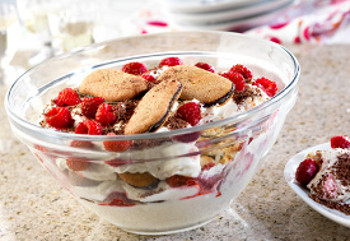 This layered dessert takes only 20 minutes to prepare, and is a great baby shower recipe. It makes enough to feed a crowd, and is easily adaptable. Blueberries can be substituted for raspberries to fit the theme of the shower. No matter what, this crowd pleasing dish won't disappoint.
Although I'm not sure this was found at Kate's royal baby shower, there's no doubt your guests will think it's super cute and fun. Blue Kool-Aid is mixed with ginger ale, grape juice, and other ingredients to make the punch. Then, simply float some rubber duckies on top and your festive baby shower treat is done!
Did you predict it would be a boy? Tell us in the comments below.
Latest posts by RecipeLion
(see all)