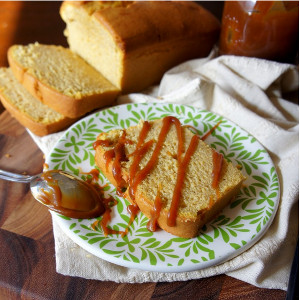 'Tis the season for pumpkin desserts, apple desserts, and pecan desserts. But it's also the season for one of the most underrated (and under-celebrated) flavor combinations for fall: salted caramel! Salted caramel recipes are just as delicious and comforting as those other fall flavors but they have a little something extra that causes our mouths to water just thinking about them!
Salted caramel desserts really play with our taste buds because they're pretty much the epitome of sweet and salty. Plus, you can pretty much make salted caramel anything. Coffee, frosting, cookies, glaze, candy… The possibilities of salted caramel recipes are practically endless.
Sure, salted caramel is really only most popular in the coffee world, but we can tell that its time is coming and fast. We just keep coming across a ton of new recipes every year. We wouldn't be surprised if it one day overthrows pumpkin as the king of fall flavors!
Actually, if you really think about it, salted caramel recipes are in full swing between now and the end of the year. While they make for pretty great fall desserts, they're actually perfectly suited for Christmas too! So it's really time to get baking! If you put your mind to it, we bet that you can bake quite a few of these sweet and salty desserts before New Year's. (<-- That's where you're supposed to say "Challenge accepted.") Without any further ado, here are our favorite salted caramel desserts! (How convenient that they're all right here! 🙂 )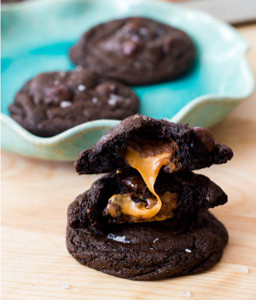 1. Pumpkin Pound Cake with Salted Caramel Drizzle (pictured above)
2. Creamy Salted Caramel Apple Dip
3. Salted Caramel Buttercream Frosting
4. Salted Caramel Dark Chocolate Cookies (pictured right)
5. Salted Caramel Cashew Bars
6. Salted Caramel Hot Chocolate Bars
7. Homemade Salted Caramel Mocha
8. Salted Caramel Apple Cheesecake Bars
9. Salted Caramel Cookies


BONUS! Looking for more delicious salted caramel recipes? Check out these other top blogger desserts!

What are some of your favorite salted caramel recipes?
Latest posts by TheBestDessertRecipes
(see all)