Welcome to our Saturday Morning Breakfast series! Every week, we'll share some easy breakfast recipes to make your weekend even better.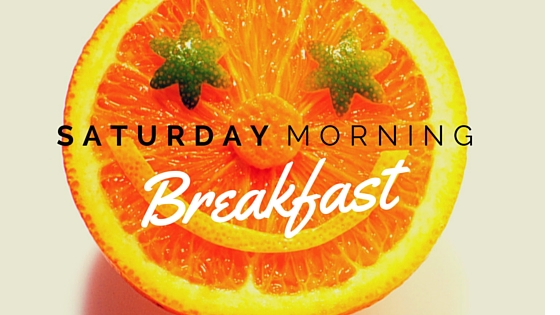 Good morning, weekenders! We're kicking off our new easy breakfast recipes series with food trends. If you're a regular on Pinterest, you've probably seen these tasty ingredients popping up in all kinds of recipes. Any time you can upgrade a favorite breakfast food by adding a trendy ingredient, it makes the morning so much more special for everyone.
Plus, food trends usually mean that the highly-sought-after ingredient inevitably goes on sale at your supermarket when they overstock. It's really a win-win. Who doesn't love budget-friendly recipes?
Whether you're an eggs & bacon type or like to load up on sweet french toast, we have some ideas on how to incorporate hot ingredients like avocado and bacon into your breakfast this weekend. Check 'em out and get inspired. And, if you're really up for a trendy challenge, check out our tutorial on how to make breakfast corn dogs.
Saturday Morning Breakfast: Top 5 Food Trends
Breakfast Bowls
Breakfast bowls are taking over Pinterest! Easy to assemble, easy to clean-up, and easy to devour – these breakfast recipes are on every food blog.
Quinoa Breakfast
Quinoa breakfast is a more savory option, usually loaded with veggies. We're seeing a lot of recipes based around this versatile ingredients this year. Health nuts, rejoice.
Bacon Egg Cups
Muffin tin recipes took over food trends last year – there's pretty much nothing you can't make in your muffin tin at this point. But Bacon Egg Cups are still a top trend. We're thinking it's because of the bacon.

Avocado Breakfast
Ah, yes. Rockin' the guac. There's just nothing like an avocado breakfast. Have you ever ordered a California omelette? It's bacon and avocado – just heavenly.
Nutella Recipes
Of course, we have breakfast recipes for those with a sweet tooth. Nobody will get over the Nutella crazy anytime soon.
What's your favorite food trend?
Latest posts by RecipeChatter
(see all)