Back to school time can be bittersweet. Kids enjoy their summer freedom, and we enjoy spending more time with them. Sending them back to school has its perks, but there's also the sadness of another spent summer.
Thankfully, there's plenty to look forward to when heading back. New school supplies, new classes, new teachers and a shiny new beginning that smells a bit like fresh paper. But do your kids look forward to school lunches? Even if they love the cafeteria pizza, I'm sure they love a kid-friendly packed lunch even more.
Bagged lunches get a bad rep for a reason. Nobody wants a boring sandwich with soggy bread (thanks to the ice pack). PB&J is nice and all, but very uninspired. In fact, some kids look around at the chips and pudding their friends are enjoying, and end up tossing that bagged lunch to buy a piece of pizza from the lunch lady.
We think traditional packed lunches can use an upgrade. Why not make some amazing quick easy lunches that they'll really enjoy?
Our collection of school lunch ideas from RecipeLion.com will make kids look forward to going back to school this fall.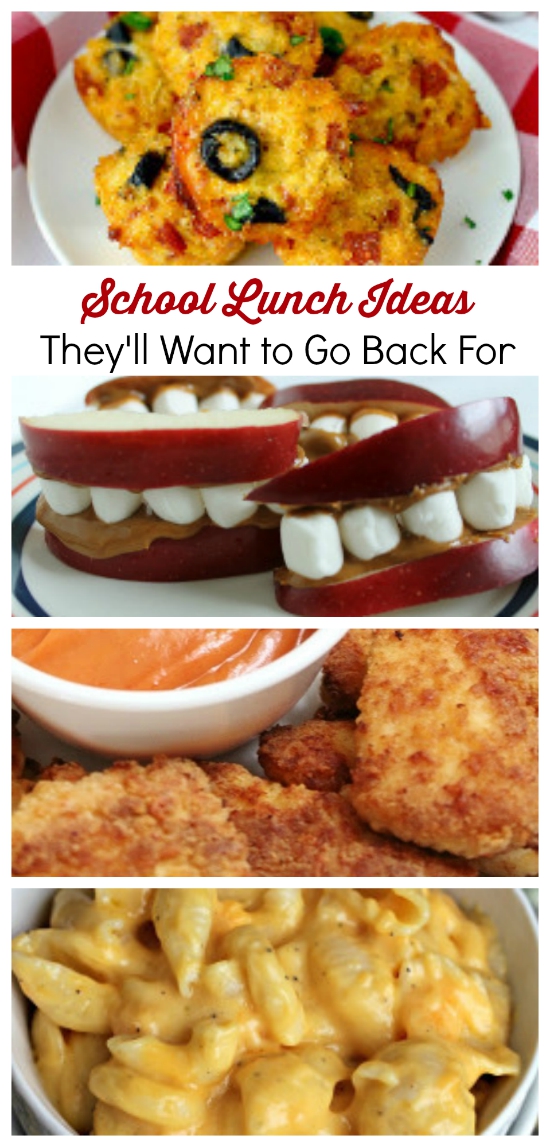 School Lunch Ideas They'll Want to Go Back For
What was your favorite school lunch as a kid?
Latest posts by RecipeLion
(see all)