Since fall is in the middle of summer and winter, I'd say fall is the season of squash. Summer squash, like zucchini and yellow squash, is still being harvested in large quantities at the end of the summer. Especially if you grow your own, you're probably up to your ears in the stuff without enough squash recipes to make use of it.
As for winter squash, now is the time for squash like butternut, acorn, and more to start making an appearance at farmers markets! Plus, it won't be long until grocery stores mark down prices of winter squash, so you can make amazing squash recipes for cheap.
So with the abundance of all types of squash, you're going to need some great squash recipes. We've pulled together our collection For the Love of Squash: 14 Simple Squash Recipes with some of our favorites. Here's a sneak peek at what's in the collection, along with even more squash recipes on the web.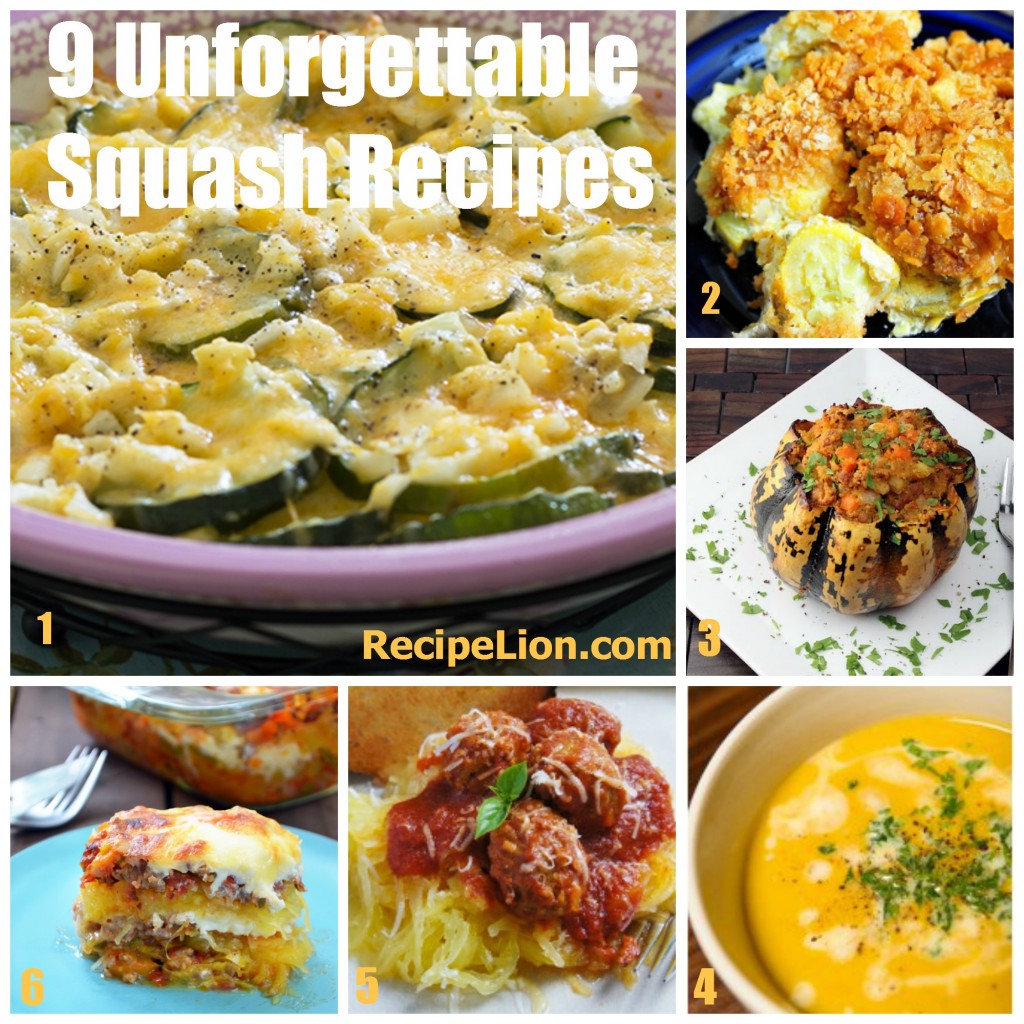 1. Easy Cheesy Zucchini Casserole – Cheese makes everything taste good, especially zucchini! This is one of the easiest zucchini squash recipes around.
2. Ritz Crispy Squash Casserole – Cheesy, buttery yellow squash is topped with a crispy layer of Ritz crackers. This casserole is perfect to bring to any gathering.
3. Sausage Stuffed Squash – This blogger used sweet dumpling squash, but with stuffed squash recipes like this one, you can use any kind you want. Yum!
4. Savory Butternut Squash Soup – If you want to use up extra squash, make this soup and freeze some for later.
5. Super Easy Slow Cooker Spaghetti Squash with Meatballs – You only need 3 ingredients for this full meal. Just dump it in the slow cooker and let it cook!
6. Spaghetti Squash Lasagna – It looks like lasagna, and taste just as good, but is actually a healthy dish made with spaghetti squash. Squash recipes don't get much better.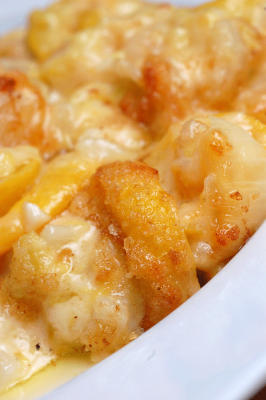 7. Paula Deen's Squash Casserole – Squash recipes loaded with cheese are some of the most comforting side dishes out there. This one is a true crowd pleaser.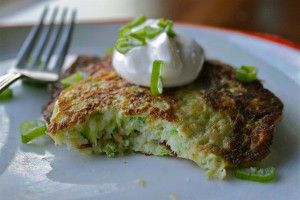 8. Easy Zucchini Fritters – These are the perfect easy afternoon snack or light lunch. Mixing zucchini with butter and onion gives these fritters amazing flavor.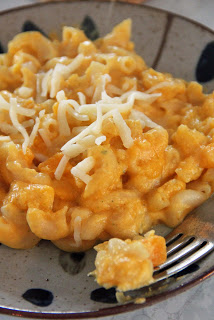 9. Butternut Squash Mac & Cheese – This is like your typical mac & cheese recipe, but the butternut squash gives it an extra creaminess. Even those who don't care for squash will like this squash recipe.
Find even more delicious squash recipes in our collection For the Love of Squash: 14 Simple Squash Recipes.
What's your favorite kind of squash?
Latest posts by RecipeLion
(see all)