Valentine's Day is extra sexy this year thanks to the premiere of Fifty Shades of Grey on February 13th! So, what better way to celebrate one of the steamiest movies to ever hit the silver screen than with a variety of sexy dessert ideas?
Fifty Shades of Grey is one of the biggest and most anticipated movies of the year (at least from what I can tell from billboards, ads, and all of the people around me talking about it). I have a feeling that it's going to be huge, especially since it's going to be released over Valentine's Day weekend.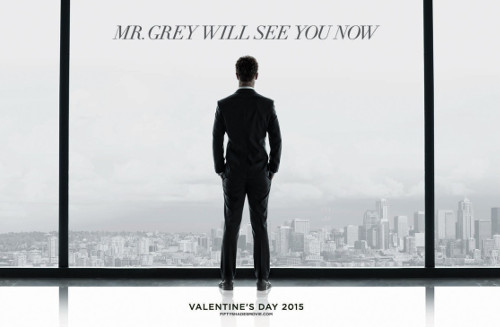 The only movies we usually get over that weekend every year are extremely cheesy romantic comedies or terrifying horror movies (both of which I am not a fan of). I've just never understood why people think that scary movies are romantic and good flicks to take dates to. I don't know about you, but I'm not feeling particularly lovey after sitting through a horror movie; all I want to do is go home, bury myself under my covers and watch happy movies (like Disney movies) with all of the lights on until I fall asleep. But hey, that's just me.
So anyway, to get us all in the mood for Valentine's Day and Fifty Shades of Grey, I thought it would be a good idea to round up and show off some of the best sexy dessert ideas you'll ever find on TheBestDessertRecipes.com. To me, sexy desserts include super chocolatey treats, gooey cakes, creamy desserts, and pretty much anything that can be described as "rich" or "decadent." There's just something about those kinds of desserts that makes me feel… well… sexy!
These are my favorite sexy dessert ideas. They're the perfect pre- or post-Fifty Shades of Grey treats. You're welcome in advance. 😉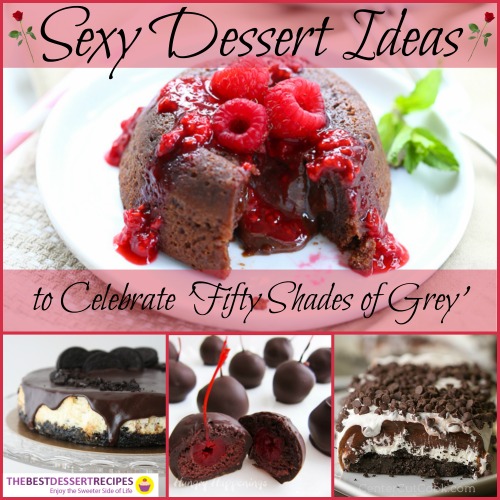 1. "Oh My!" Banana Cream Pie Sex in a Pan
2. Classic Better-Than-Sex Cake
3. Guilty Pleasure Oreo Cheesecake
4. OMG Chocolate Lasagna
5. Sweet Chocolate Cherry Bombs
6. Double-Decker Sex in a Pan
7. Gooey Red Velvet Brownie Cake
8. Black Forest Lust Bars
9. Secret Ingredient Chocolate Bundt Cake
10. Easy Raspberry Molten Cakes
11. Coconut Cream Pie Sex in a Pan
Which of these sexy dessert ideas tickles your fancy?
Latest posts by TheBestDessertRecipes
(see all)