Is it just me, or does everyone seem to suddenly get so busy during the summer? It gets hard to coordinate schedules with large groups of friends because everyone's not only working, but also going on vacation or making plans with other people that they haven't seen in a while. Because everyone's always so crazy busy, I end up having one-on-one time with my friends instead. We go on picnics, hit up the movie theater, or just have a relaxed night in. However, my favorite thing to do for these "dates" is cook. That's where all of these recipes for two come in handy.
Leftovers from large meals can be great, but when you're only cooking for yourself and a friend, the leftovers can suddenly become overwhelming. It's times like these that I look for recipes for two. They are perfectly portioned to satisfyingly feed two people, and they will take less time to make, giving you more time to spend with your friend. You really can't lose with recipes for two.
Check out a few of my all-time favorite summer-friendly recipes for two. And yes, they really are sizzlin'.
Easy Dinner Recipes for Two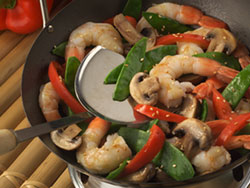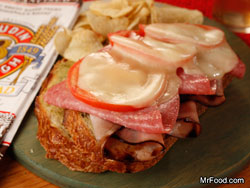 Old-Fashioned Patty Melts
Diner stools, booths, and waitstaff not included. But you won't miss them much once you take a bite of this sandwich.
Cheesesteak Pierogies
These taste even better than they sound. I, for one, love when two iconic foods come together to create something even more delicious.
Sizzling Shrimp Stir Fry
Stir fry is the best. It's one of the rare meals that tastes so good, yet takes so little time to cook.
Italian-Style Sourdough Melts
This sandwich tastes so good that, if you didn't make it yourself, you'd think it came from a fancy artisan restaurant.
Tasty Dessert Recipes for Two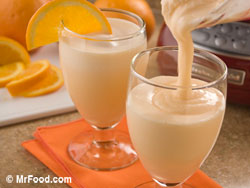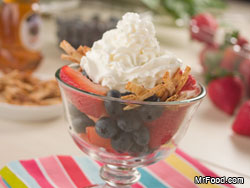 Orange Dream Shake
It's a dreamsicle in a glass. What could be better? Oh, I know! Even though it might not taste like it, this shake is healthy too!
Mixed Berry Nachos
You can never go wrong with nachos, especially the dessert kind. The sweet cinnamon tortilla strips taste fantastic with ripe, juicy strawberries and blueberries.
Do those photos look fantastic or what? They're definitely making my mouth water. For more recipes for two, check out
MrFood.com
or click on one of these recipes:
Lobster Tortellini with White Wine Sauce
Roasted Tomato Grilled Cheese Sandwiches
Slow Cooker Mac & Cheese
Broccoli, Brie, and Walnut Rotini
Oreo Brownies
What are your go-to recipes for two?
Latest posts by MrFoodTestKitchen
(see all)