Hi there! Holly here again from Club Crafted with another fall favorite – apple cider!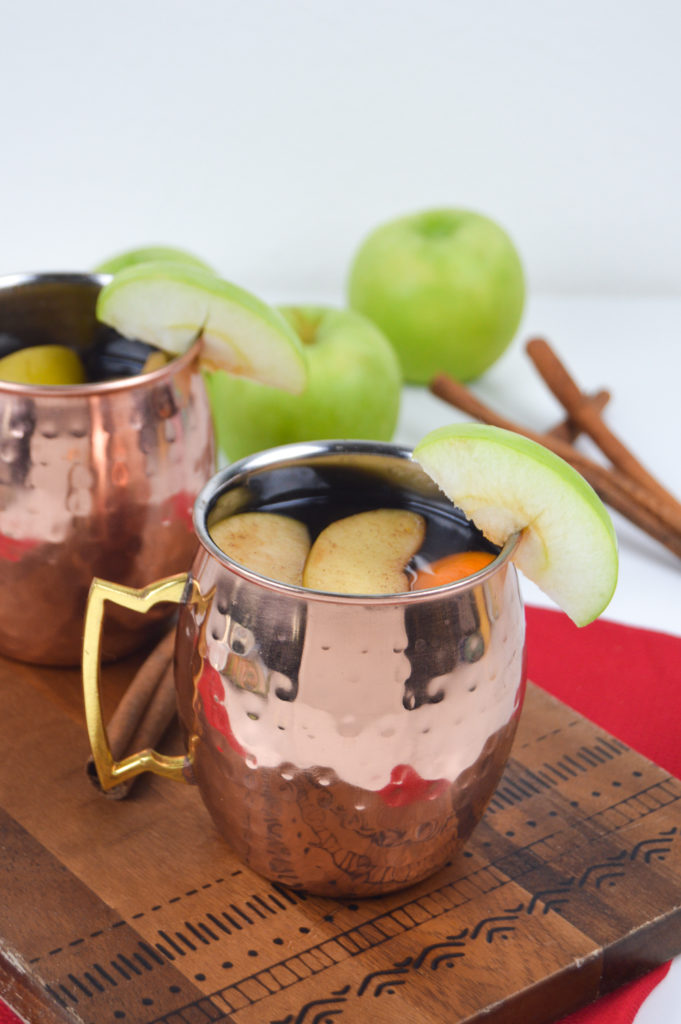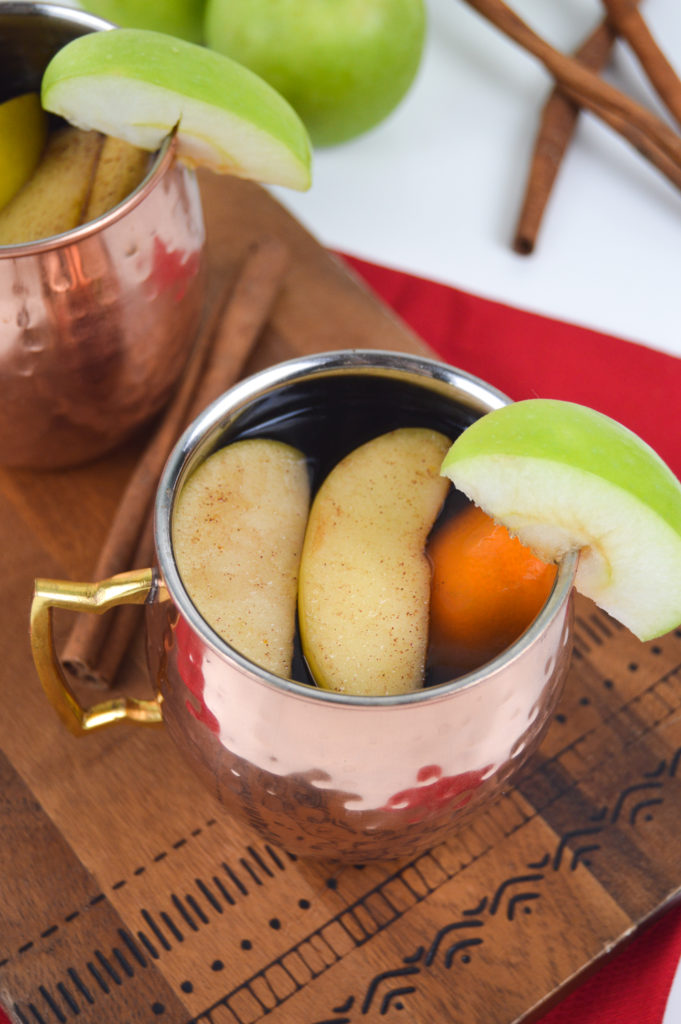 One of my favorite things about this time of year is hot drinks, and more specifically, apple cider. It's my absolute favorite drink that's sweet and a little spicy. While I usually make it using powder, I decided to make my own slow cooker apple cider this year and the difference is so worth the wait! You can adjust the cider to your desired sweetness and add as much or as little spice as you want. No matter what, this recipe made my entire house smell amazing.
Apple cider is great for fall parties because it's not only a common favorite but can be made in large batches in a slow cooker or large stock pot and it keeps the house smelling like fall. Best of all, you can turn it into delicious spiked apple cider with a little bourbon or Fireball whiskey.
Note, adjust amounts as needed to serve more people. This recipe was created using a small Crock Pot.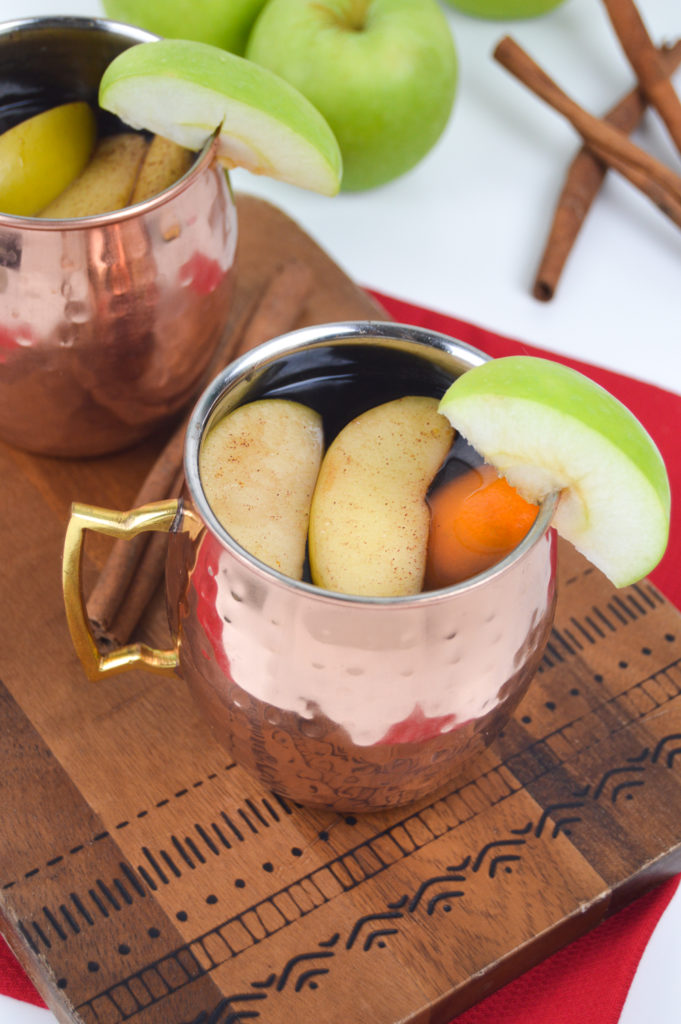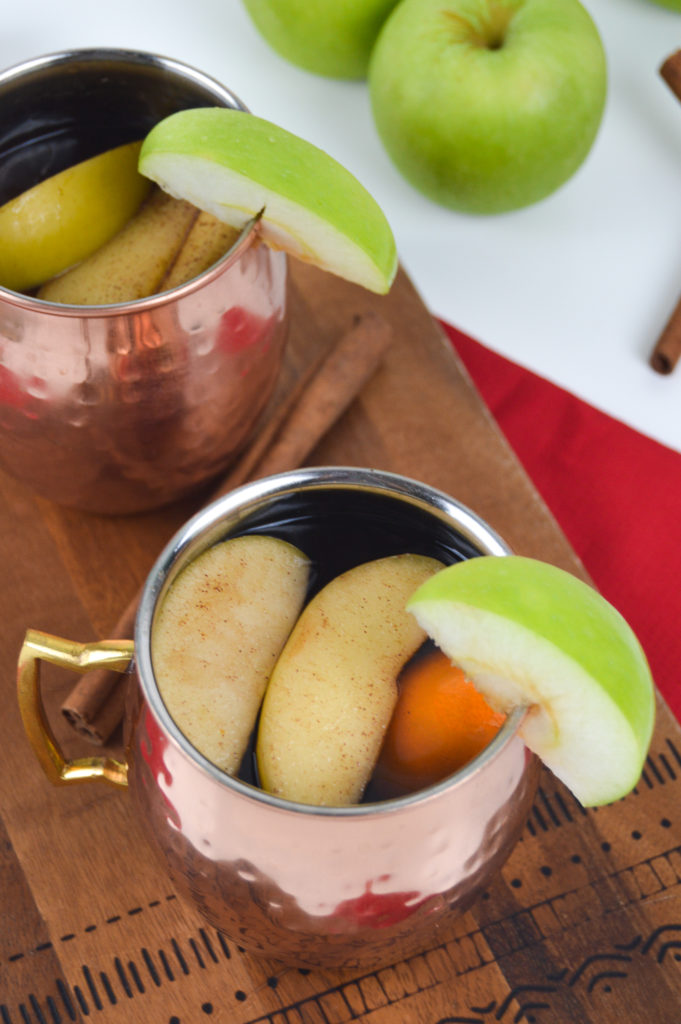 Ingredients (serves about 3):
4 apples (2 Granny Smith, 2 Fuji)
½ orange
3 cinnamon sticks (or 1 tsp ground cinnamon)
1 tsp nutmeg
1 tsp ground cloves
¼ cup brown sugar (or desired sweetener, adjust amount to taste)
Water
First, wash the apples and orange and cut each into fourths. Place all fruit, spices and sugar in your slow cooker and fill with enough water to cover the fruit.
Cook on low heat for 6-7 hours or high heat for 3 hours.
At this point, test the flavor and adjust spices or sweetener as desired and continue cooking for at least 1 more hour. Drain the liquid into a large bowl or pitcher over a mesh sieve. Strain again if you see any remaining chunks in the cider.
Note, you don't necessarily need a slow cooker to make this cider! Combine all ingredients in a large pot and bring to a simmer, stirring occasionally. Then cover for about 2 hours and continue with the same steps as a slow cooker.
Serve warm with chunks of apple or cinnamon sticks. Prepare to have yourself a mug full of fall!
Latest posts by Holly Wade
(see all)