What better day is there to try out some slow cooker recipes with beer as a key ingredient than St. Patrick's Day. This all-important salute to the Irish and their culture should absolutely include some of your favorite beers pumping up your slow cooker stews and cabbage recipes, among others. You may not have thought about this alcoholic ingredient adding some extra flavor and spice to recipes you make routinely, but believe it or not is does add that special something that will make some of these dishes irresistible. Whether it be some Irish stew, or some amazing soup, or some traditional corned beef and cabbage, when you add in some of your favorite bottles, you will be surprised how the taste factor changes just from this one special ingredient.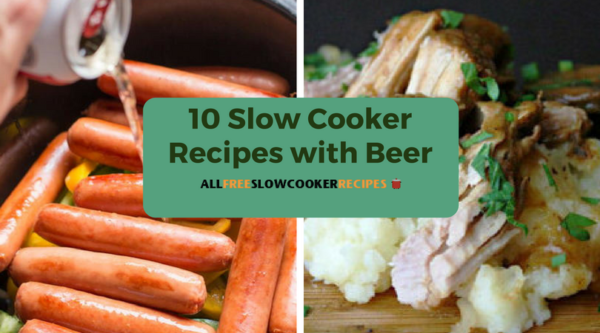 Beer livens St. Patrick's Day Slow Cooker Recipes
In Ireland, they covet their favorite beers and you will see a smile on people's faces when they taste this all-important drink in their dinner cuisine. We have some absolutely amazing recipes that include this alcoholic specialty as a main ingredient. We are thrilled to share some of our favorites with you and encourage you to make some of these in March in honor St. Patrick's Day. What could more appropriate and more satisfying than your favorite slow cooker St. Patrick's Day recipe, which includes your favorite beer. Bottoms up and enjoy these recipes.
10 Slow Cooker Recipes with Beer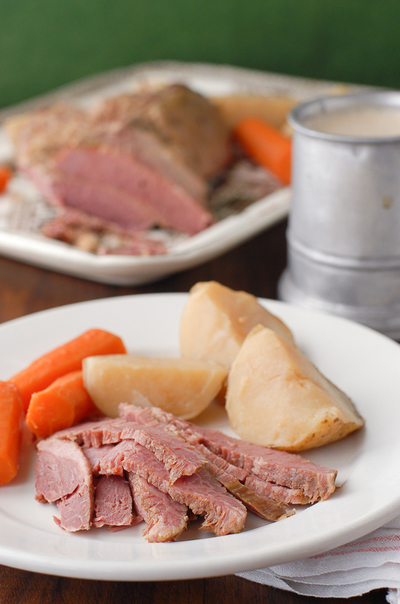 Slow Cooker Beer Corned Beef and Cabbage
Beer-Simmered Corned Beef and Veggies
Best Ever Beer Marinated Bratwurst Recipe
Beef, Beer and Barley Stew Bread Bowls
Beer and Brown Sugar Polish Sausage with with Sauerkraut
What is your favorite St. Patrick's Day recipe? Tell us about it in the comments below.
Latest posts by AllFreeSlowCookerRecipes
(see all)