Cabbage recipes are one of the most popular slow cooker dishes. It's probably because cabbage is so tasty when you cook it low and slow. At AllFreeSlowCookerRecipes.com, our readers just can't get enough of it. Whether it's cabbage rolls, cabbage soup or cabbage and potatoes, cabbage recipes are a hot commodity.
A major benefit of cooking with cabbage is that it's a relatively budget-friendly ingredient, and easy to handle in large quantities. Cabbage recipes are savory, filling, and diverse. There's so many ways to cook with cabbage or sneak it into your meal, and it's always a good idea to have some extra veggies. When it comes to sides for your slow cooker cabbage rolls or other cabbage dish, potatoes are hard to beat. The flavor combination is just meant to be!
Cabbage rolls are a hearty, comforting meal that combines rice, beef and cabbage. Slow cooker cabbage rolls are great because they let the flavors soak in over a longer period of time. The results are irresistible!
Cabbage recipes tend to be very traditional – how you cook cabbage says a lot about your heritage, and many people have a cabbage recipe passed down from mom or grandma. If you'd like to give this classic ingredient a try, AllFreeSlowCookerRecipes.com has you covered with our collection of easy slow cooker cabbage recipes.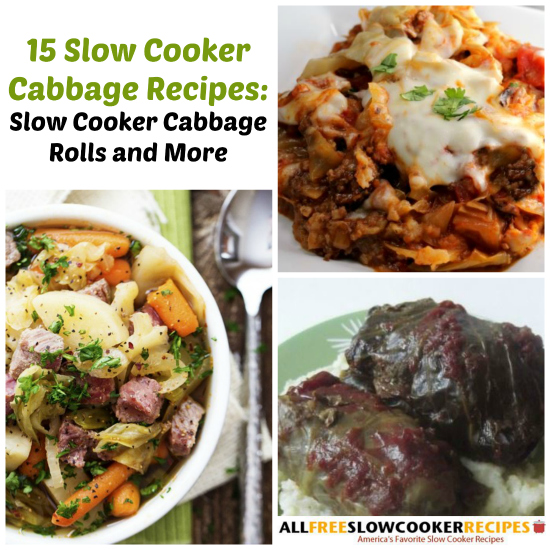 15 Slow Cooker Cabbage Recipes: Slow Cooker Cabbage Rolls and More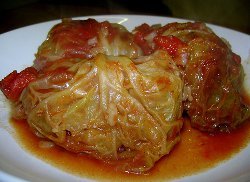 What's your favorite side dish for cabbage recipes?
Latest posts by AllFreeSlowCookerRecipes
(see all)