At first glance cabbage is not that exciting to look at. Its color is not always enticing and its texture can be a little off-putting as well. But after tasting cabbage when cooked in certain recipes, I believe many minds will be changed about its value. Cabbage can be used in a variety of recipes, helping to take the dish into a tasty and positive direction. Cabbage slow cooker recipes vary in flavor depending on how the cabbage is cooked and what ingredients it is cooked with.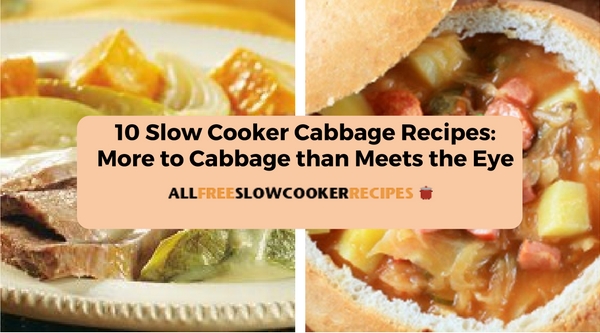 10 Slow Cooker Cabbage Recipes:
More to Cabbage than Meets the Eye
When stir-fried, cabbage can take on a very desirable, sweeter taste and carry the dish in that direction. It also has a large hand in swaying the flavor in sauerkraut, coleslaw and cabbage soup. Slow cooker cabbage recipes appear to involve more types of dishes than people realize. Cabbage can have a large role in the outcome of the dish and can add some body to the dish that really makes it shine. It is from the same family of vegetables that includes kale and Brussels sprouts, but never receives the same notoriety. We are starting to cook more with cabbage, keeping it in the refrigerator for a rainy day, and seeking out recipes that we can feature it in. Although this has not always been our go-to vegetable, cabbage in slow cooker recipes is definitely growing on us. Here are some slow cooker cabbage recipes you may want to try below.
10 Slow Cooker Cabbage Recipes
Skinny Cabbage Roll Casserole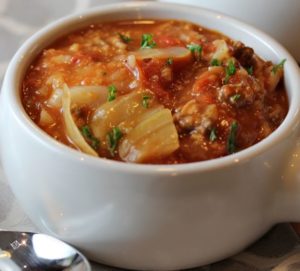 Sausage Steam Pot with Potatoes and Cabbage
Grandma Meme's Stuffed Cabbage
Best Slow Cooker Cabbage Roll Soup
Slow Cooker Beer Corned Beef and Cabbage
Old-Fashioned Cabbage Roll Casserole
Slow Cooker Sausage and Cabbage
All Day Autumn Brisket with Cabbage
What slow cooker cabbage recipes do you have to share? Tell us in the comments below.
Latest posts by AllFreeSlowCookerRecipes
(see all)