Every time I think of summer corn, I'm reminded of the great song from the musical, South Pacific, "I'm as corny as Kansas in August…" It's not quite August yet, but summer is great time to enjoy delicious corn! At AllFreeSlowCookerRecipes.com, we've got a variety of slow cooker corn recipes, including starters, main dishes, sides, and even dessert!
Corn is a versatile ingredient, because it's sweet by nature, and is delicious with a variety of other savory flavors. Whether you serve up entire corns on the cob or mix it into a casserole, it compliments so many other dishes!
Below, we're offering up some of our corniest slow cooker dishes below. Make these dishes for a weeknight meal or bring them to a potluck. Everyone will love these bright and tasty and dishes.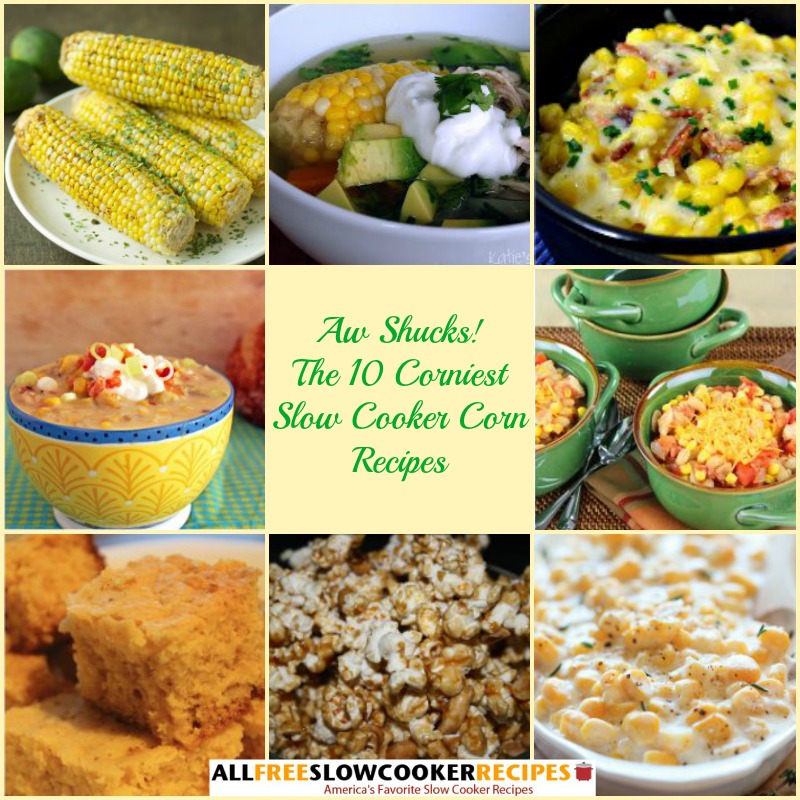 Our 10 Corniest Slow Cooker Corn Recipes:
Slow Cooker Corn Chowders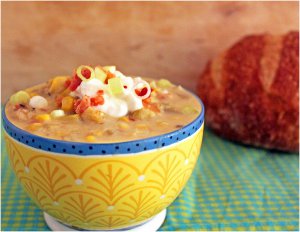 Slow Cooker Summer Squash and Corn Chowder (shown above) is a bacon chowder recipe that's packed with flavor, without being too heavy for a summer meal. Cheddar cheese, sour cream, and sweet corn make this chowder creamy and sweet, while yellow summer squash and bacon make it chunky.
More recipes like this one:
Bacon and Corn Chowder for Four
Stellar Corn and Shrimp Chowder
 Slow Cooker Main Dish Recipes with Corn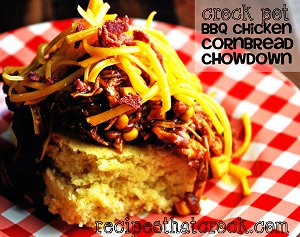 This recipe for a BBQ Chicken Cornbread Chowdown (shown above) piles stack of slow cooker barbecue chicken on top of cornbread with cheese. This open-faced barbecue chicken sandwich packs all of the flavors of summer into one, mile-high sandwich delight.
More recipes like this one:
Layered Dinner: Steak, Potatoes, Corn on the Cob
Creamed Corn and Ham Casserole
Slow Cooker Corn Side Dish Recipes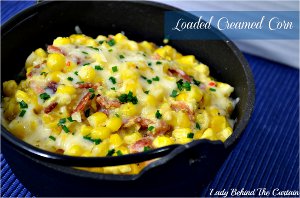 This Loaded Creamed Corn is "loaded" with flavor. Among slow cooker creamed corn recipes, this one is a star! Great for a potluck, this colorful dish includes cream, bacon, cheese, chives, butter, and more. Sweet and savory flavors merge together for one fabulous side.
More recipes like this one:
Outrageously Easy Corn on the Cob
Slow Cooker Dessert Using Corn!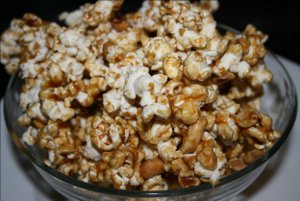 Original Cracker Jacks in the Slow Cooker! Yes, it's true, you can make Cracker Jacks using your slow cooker. This recipe is a nostalgic treat, no matter the time of year.
Bonus Slow Cooker Corn Recipes: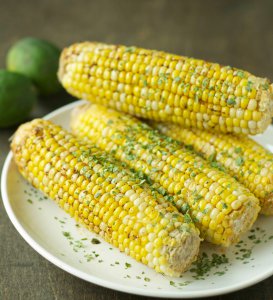 For even more ways to cook slow cooker corn, check out our recipes below:
What's your favorite way to eat corn?
Latest posts by AllFreeSlowCookerRecipes
(see all)