Hey there, Holly here from Revamperate again! Spring is creeping in, which means it's finally time for all the best fruits. When I think of spring and summer, I think of cobblers, tarts and lots of ice cream and popsicles. To make the easiest of all cobblers, you can make a super simple slow cooker cobbler with your favorite fruit and a really easy batter base. The great thing about baking this way is that it's pretty low maintenance. Who doesn't love a hands-off dessert?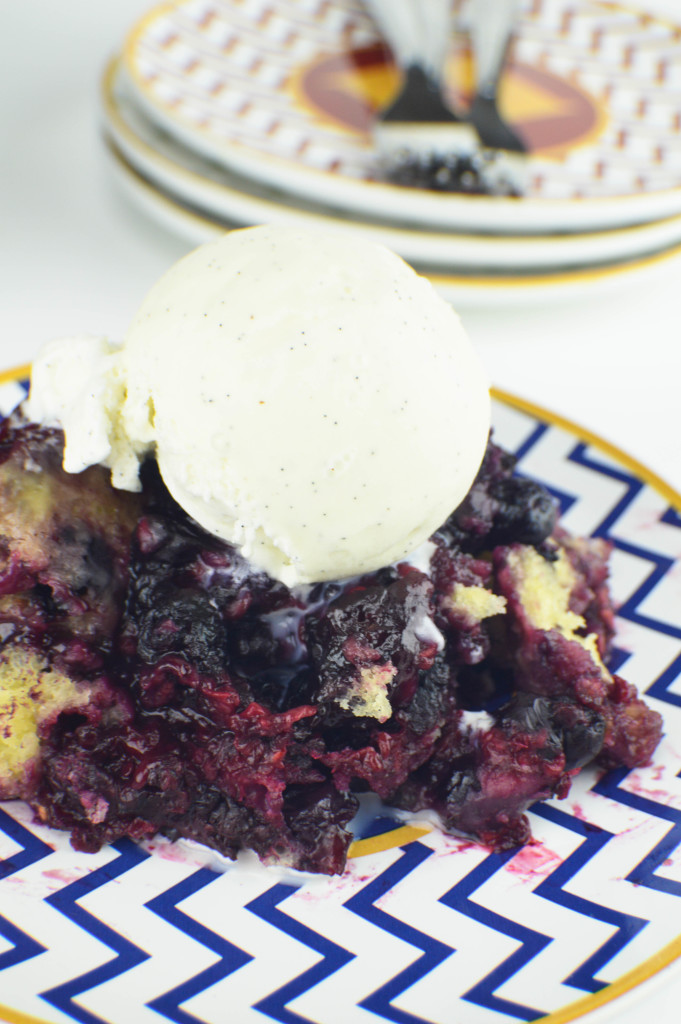 This recipe for slow cooker mixed berry cobbler has blueberries, raspberries and blackberries, but you could make this with any combination of fruit. It's quick to whip and you just let it cook for a couple hours with little fuss. Another great thing about slow cooker desserts is the leniency of cook time. Because it doesn't heat like an oven or stovetop, it's OK if you leave it cooking for a bit longer and it won't burn your cobbler. You can also adjust the amount of fruit if you want – this version has a higher fruit to batter ratio.
Now, let's get baking!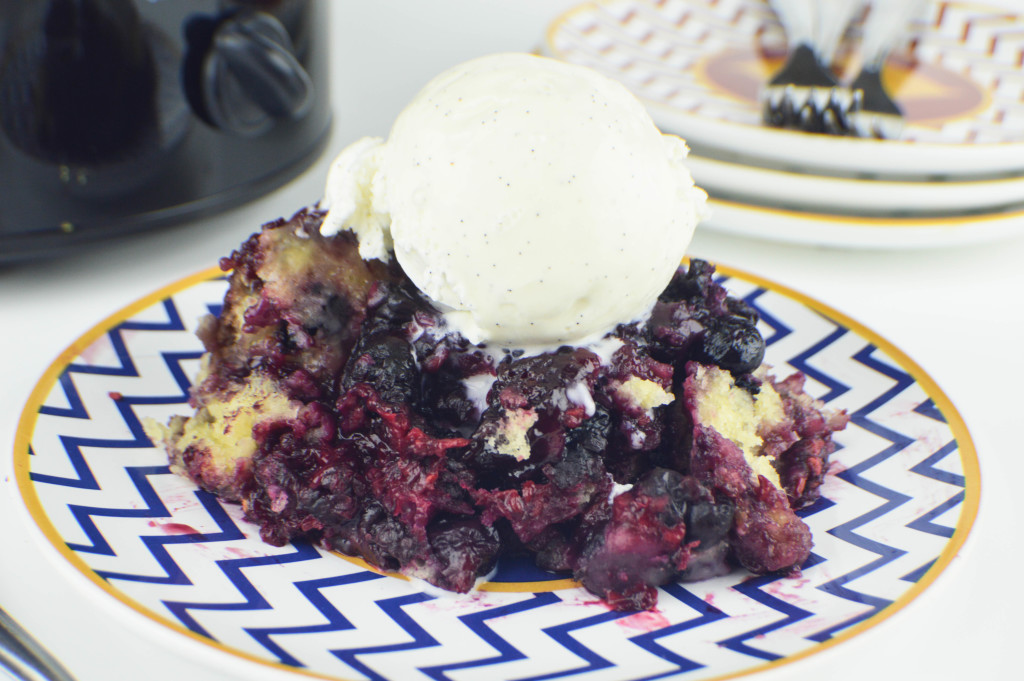 Slow Cooker Dessert: Slow Cooker Mixed Berry Cobbler Recipe
For the cobbler batter:
1 cup flour
¼ tsp salt
4 tbsp granulated sugar
1 tsp baking powder
1 egg
¼ cup milk (I use low-fat)
½ tsp vanilla extract
2 tbsp vegetable or canola oil
For the berry topping:
2 tbsp flour
¾ cup granulated sugar
1 tsp lemon juice
1 cup raspberries, washed
1 cup blueberries, washed
1 cup strawberries, washed
Spray the insert of a slow cooker with cooking spray.
If you have a stand mixer, fit it with a whisk attachment and combine the flour, sugar, salt and baking powder. In a separate bowl, whisk together the egg, vanilla, milk and oil. Add the egg mixture to the dry ingredients and mix until just combined.
If not using a stand mixer, combine the dry ingredients in one bowl. In another, whisk together the egg, vanilla, milk and oil. Then add the egg mixture to the dry ingredients and mix by hand with a whisk.
Spread the batter into the bottom of the greased slow cooker.
First of all, I recommend using fresh berries so that they cook more evenly with the cobbler base, but if using frozen berries, let thaw at room temperature for about an hour if possible. I've tried it both ways, and I found that the frozen berries worked fine but took a bit longer to cook.
In the same bowl (no need to wash in between), stir together the 2 tbsp of flour and ¾ cup of sugar. Toss in the berries and stir to evenly coat. Evenly pour the berries over the batter. Sprinkle the top with lemon juice. Cover the slow cooker and turn heat to LOW for about 2 1/2 hours (may be longer if using frozen berries).
If you stick a fork into the batter portion and it doesn't stick, you know the cobbler is done. It should be light and fluffy. Use a spoon or spatula to scoop the cobbler out and top with a scoop of vanilla ice cream (or yogurt), but I highly recommend the ice cream!
For more of my recipes, head over to www.revamperate.com!
Latest posts by Holly Wade
(see all)