Print This Post
When I am trying to come up with a menu for a larger dinner party, I like to think big. A more substantial piece of meat is definitely a desirable option. Pork roasts easily fit in that category. I like serving a roast or a turkey or a whole chicken if I am having a lot of people and want to make sure I have an adequate amount to feed them. Many of the people we have over for dinner enjoy pork, and I know that this can be a great main dish to build a meal around.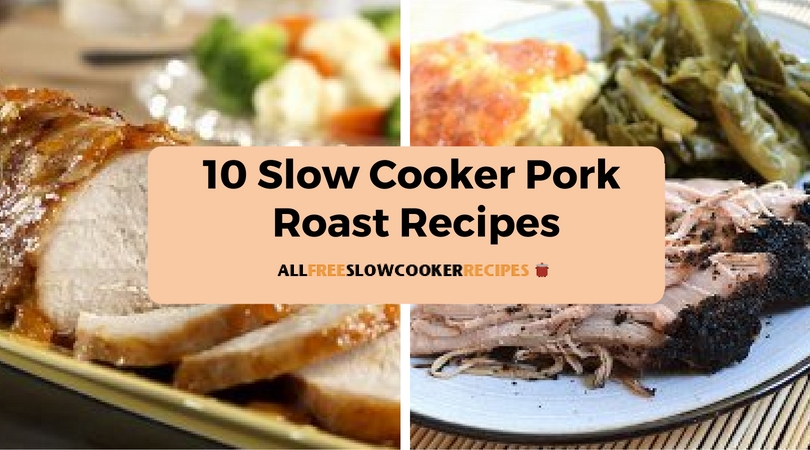 10 Slow Cooker Pork Roast Recipes:
Great Ideas for Casual Dinner Events
There are so many things you can do with a pork roast in your slow cooker. The options are endless. While your pork simmers for 6 to 8 hours, it can be marinating in the flavor of your choice. The slow cooker is an amazing tool for cooking pork, as it helps your meat become very tender and also assists in absorbing certain flavors during the cooking process. A slow cooker affords you the option of preparing your ingredients the night before and having them ready to throw into your slow cooker at the beginning of your busy day. You are able to turn on the slow cooker, leave the house, and come home many hours later with a ready-to-serve main dish. It takes much of the stress out of having company. Enjoy trying some of our latest slow cooker pork roast recipes!
10 Slow Cooker Pork Roast Recipes
Country-Style Slow Cooker Pork Roast
Slow Cooker Tender Apricot Pork Roast
Three Ingredient Pork Roast with Red Potatoes
Lazy Apricot Glazed Pork Roast
Cherry Cola Slow Cooker Pork Roast
Cheap and Easy Coffee Rubbed Pork Roast
Slow Cooker Apple Bacon Pork Roast
What pork roast recipes do you have to share? Let us know below in the comments!
AllFreeSlowCookerRecipes is dedicated to the best slow cooker recipes and cooking tips. From easy slow cooker dinner recipes to slow cooker dessert recipes with cake mix, we find and deliver the best slow cooker recipes from all over the web. Plus, we feature free product reviews and giveaways of all the latest and greatest products including slow cookers, cookware and cooking gadgets of all sorts, cookbooks, food, and more. AllFreeSlowCookerRecipes is a wonderful online resource for cooking enthusiasts of all skill levels.
Latest posts by AllFreeSlowCookerRecipes (see all)
Print This Post