Welcome to Day 1 of Slow Cooker Week! Visit our blog every day during our 7-day Slow Cooker Week to get great winter and holiday slow cooker recipes, and for a chance to win a Hamilton Beach 6 Quart Programmable Stovetop Slow Cooker. Find the contest rules and enter below. A comment on this post will grant you an extra entry to win the Hamilton Beach slow cooker. To find all of our posts during Slow Cooker Week click here.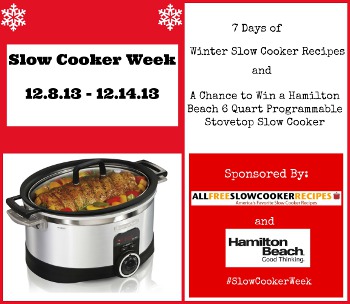 This guest post comes to us from blogger Dawn Lopez. Dawn is the blogger behind Homemaking Hacks. Thanks, Dawn, for your great slow cooker bread recipe.
Slow Cooker Cranberry Pecan Bread Recipe
Can't believe it's already December! The time has just flown and my to-do list is getting bigger by the minute. With all the other things that need to get done during the busiest season, I like to plan my holiday meals in advance. Relying on my slow cooker for some recipes makes balancing other foods that I'll be preparing easier. Having a couple of slow cookers on hand is always a great idea!
One of my favorite foods to eat and serve for the holidays is cranberries. I love having some cranberry bread on hand to serve with the meal, it also works as an appetizer. It's even delicious to enjoy over coffee after everyone is full but would still like something just a little sweet. Baking bread can be a time consuming task, I've tried here and there with some good tasting breads without a bread machine. But, I found the ultimate easy way to make it happen in my slow cooker!
Like shortcuts? Then, you'll like this quick bread! The best part is that it only takes an hour to make and won't take away from all of the other things you will be busy preparing for your holiday feast. What makes the bread work? Bisquick! Yup, tried and true. Its really flexible too, you can basically add any combination of spices or swap outs to make it more exciting. For example, you could use brown sugar instead of granulated or use walnuts instead of pecans. There are a lot of tasty options to suit your taste buds.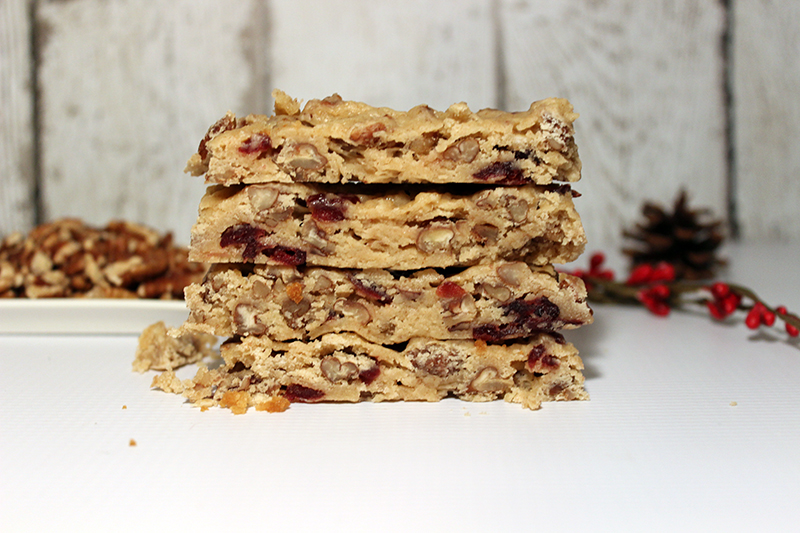 Slow Cooker Cranberry Pecan Bread Recipe
Ingredients:
1-1/12 cups Bisquick
1/2 cup orange juice
1/3 cup granulated sugar
1/2 cup dried cranberries
1/2 cup chopped pecans
1 teaspoon cinnamon
Nonstick cooking spray
Instructions:
Note: I use a 6-quart slow cooker for this recipe. Using a different size may affect your results.
Generously coat your slow cooker with non stick spray.
Mix all the ingredients in a large bowl.
Add the mixture to the center of your slow cooker.
Put the cover on and set on HIGH.
Your bread will be ready in approximately 1 hour and 15 minutes.
Check frequently, the bread is done when you can insert a toothpick or fork to the center and it comes out clean.
Happy holidays and hope you enjoy!
Find more slow cooker baking recipe ideas on Dawn's blog, Homemaking Hacks. Or, visit Dawn's Pinterest page for fun recipe ideas.
Have you ever tried making bread in your slow cooker?
Official Contest Rules: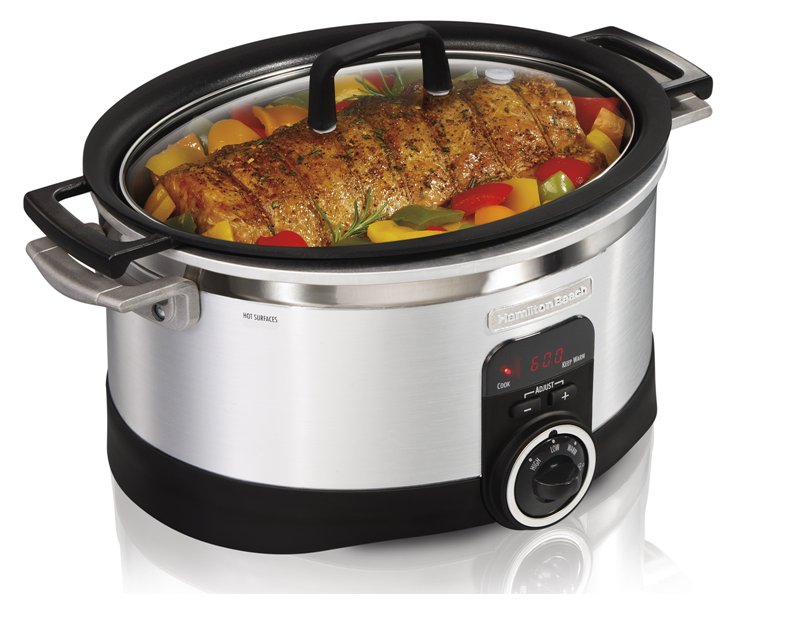 There is a maximum of one entry per person per day on AllFreeSlowCookerRecipes.com via our web site entry form.
Earn a bonus entry each day by commenting on each daily blog post during Slow Cooker Week (1 per day).
Winner will be selected at random from the comments on the seven daily Slow Cooker Week blog posts and site entries.
You have until December 14th, 2013 at 11:59p EST to leave your comment on this post and/or enter our contest via AllFreeSlowCookerRecipes.com.
Contest open to anyone 18+ in US and/or Canada.
To gain an extra entry for the Hamilton Beach 6 Quart Programmable Stovetop Slow Cooker, comment on today's post below. One blog comment per day is permitted, in addition to one entry on AllFreeSlowCookerRecipes.com. You must enter our giveaway on AllFreeSlowCookerRecipes.com to be considered for the prize. A comment on this post will grant you an extra entry.
Latest posts by AllFreeSlowCookerRecipes
(see all)