It seems so crazy to be talking about fall already, but as we near the end of August and kids start returning to school, there is no denying that fall is upon us. Even though I hate to be the one to bring up the fact that colder weather is quickly approaching, I hope that I can make it up to you by giving you some amazing whole chicken recipes that are perfect for fall. All of these delicious chicken recipes can be made in your slow cooker so that you can focus on getting your kids back into a routine.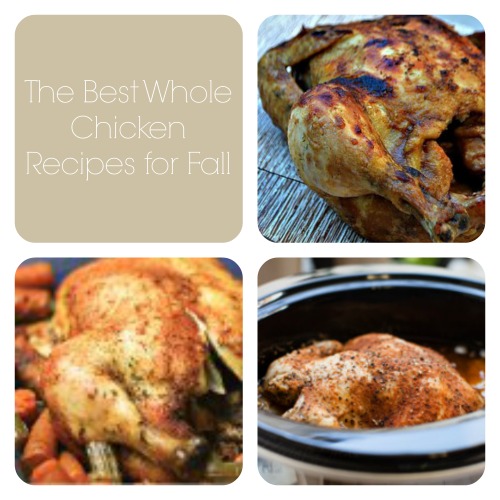 The slow cooker is one of the best appliances a kitchen can have. They drastically cut down on the time you have to spend in the kitchen, and allow you more time to get done what you need to get done. There are tons of really delicious slow cooker recipes out there, but finding great whole chicken recipes can be a little tricky. These easy whole chicken recipes demand little effort and produce an incredible meal for you and your family. They make great meals any time of the year, but they are especially great during the cooler days of fall and winter when you energy levels can be a little low, but your children's hunger is as high as ever.
Ultimate Whole Chicken in a Slow Cooker
Fragrant Lemon Rosemary Chicken
Slow Cooker Lemon Garlic Chicken for Four
Slow Cooker Roasted Ranch Chicken
Herb Garden Chicken Slow Cooker Recipe
Grandma's Famous All Day Cream Cheese Chicken
Roast Chicken with Rosemary and Garlic
Want even more great slow cooker recipes for cooler weather? Check out the 6 Best Chili Recipes for more comfort food ideas.
What is your favorite food to make during fall?
Latest posts by RecipeLion
(see all)