If you aren't using your slow cooker for at least one recipe this Thanksgiving, you're doing it wrong. Honestly. Make it easy on yourself. You'll be juggling so many dishes that it will be a huge relief to have one slow cooker recipe that you can just set and forget until it's time for the feast.
Slow cooker recipes are amazing at any time of year, but over the holidays, you'll really start to thank the stars for your slow cooker. It's really, really hard to get a slow cooker recipe wrong, so you can pretty much count on it. Plus, it keeps itself warm, so you don't have to worry about your cousin Tom being an hour and a half late for dinner. He can have some of the sweet potatoes, right? (Like, come on Tom, you knew dinner was at 7.)
If you need somewhere to start for tried-and-tested Thanksgiving slow cooker recipes, we've got you covered. Here's our top 20 best slow cooker recipes for this holiday.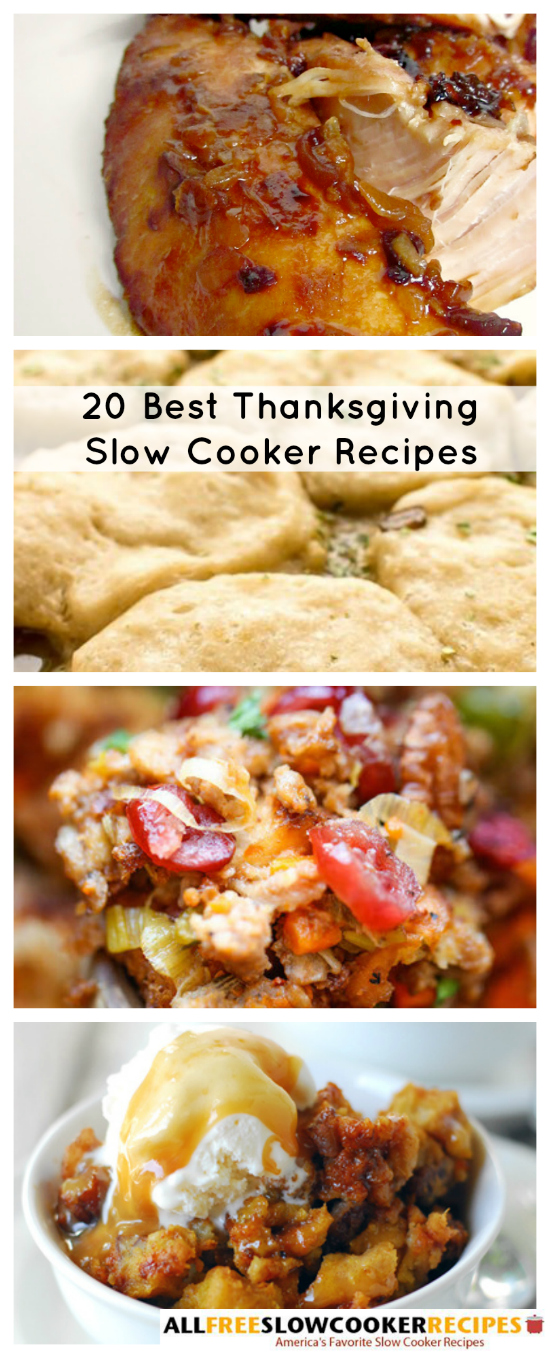 20 Best Thanksgiving Slow Cooker Recipes
Anything new on your Thanksgiving Menu this year?
Latest posts by RecipeChatter
(see all)