The holidays are in full swing, and you'll be prepared with this Slow Cooker Mashed Sweet Potatoes Recipe from Healthy T's Tarah Thorne, created just for #SlowCookerWeek!
Thanksgiving has a reputation, right? No one sits down at the dinner table with their pants buttoned too tight. So, how can we get through the holidays without packing on the pounds? Lighten up your dishes! Offer to bring a healthy side to pass around the table. This slow cooker side dish has it all – it's healthy and indulgent.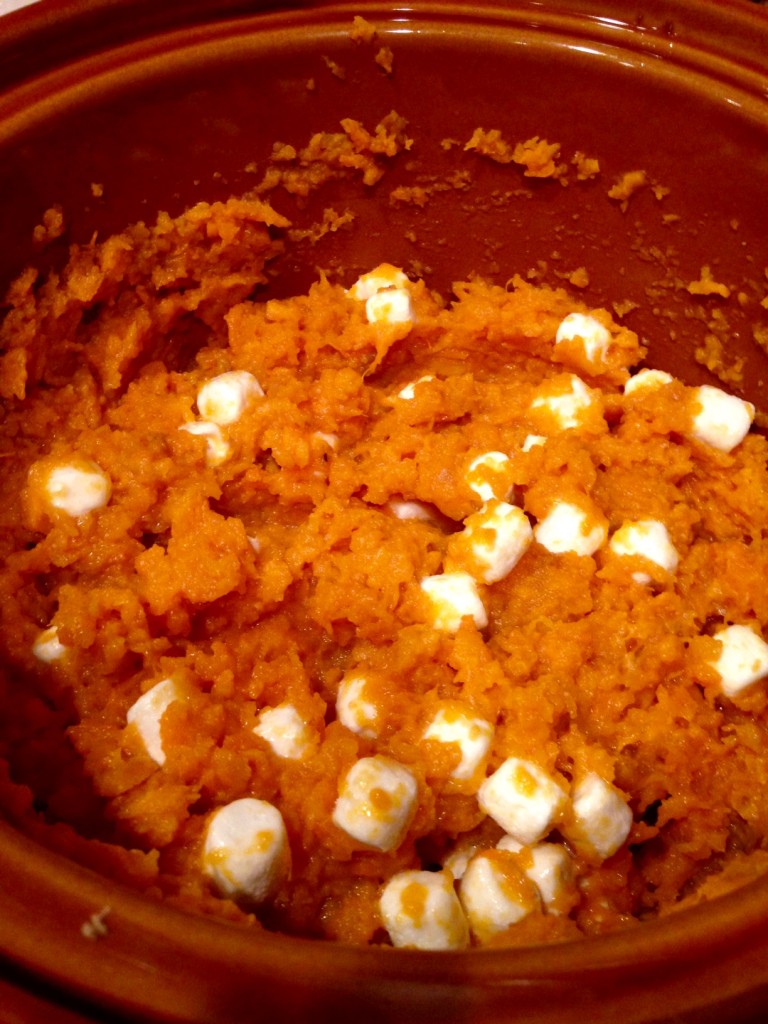 My Crock-Pot Marshmallow Mashed Sweet Potatoes by Healthy T are the perfect no-fuss side dish! All you need to do is remember to plug in the Crock-Pot.
Most mashed sweet potato recipes call for the bad stuff – syrup, heavy cream, sticks on sticks of butter. Forget it! Pair that with Pecan Pie and you're sure to pack on the pounds.
Believe it or not, sweet potatoes can be one of the world's healthiest foods. They're high in vitamins and they contain essential minerals like iron, magnesium and potassium. The best part about this sweet food is that natural sugars are released slowly into the body, so they won't spike your blood sugar like other sweets are proven to do.
This Healthy T recipe is a real crowd pleaser. Perfect for even the pickiest little eaters. It can be served with the main course or even with dessert. Marshmallows give the potatoes a rich flare, without being overwhelmingly sweet.
Crock-Pot Marshmallow Mashed Sweet Potatoes
Serves: 5
Ingredients:
5 medium-size sweet potatoes, peeled and cubed
1/2 cup skim milk
1 tsp. honey
2 T butter or butter substitute
2 T light brown sugar
1 tsp. vanilla extract
1 cup mini marshmallows
Instructions:
Place sweet potatoes, peeled and cubed, into slow cooker. Add just enough water to cover the sweet potatoes.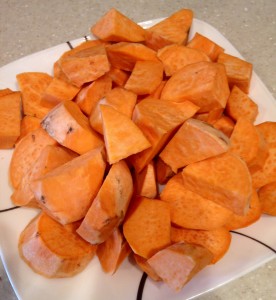 Cover with lid. Cook on high for 2.5 hours, and on low for about 30 min., or until soft.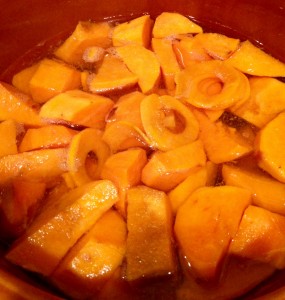 Drain water. Return sweet potatoes to the slow cooker. Mash potatoes.
Add milk, honey, butter, brown sugar, vanilla, and combine. Stir marshmallows in gently (don't let them melt all the way).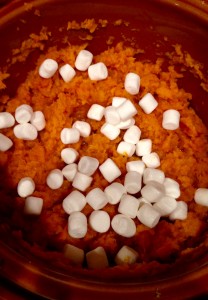 Enjoy!!
Latest posts by Tarah Thorne
(see all)