Welcome to #SlowCookerWeek on RecipeChatter! This week we're celebrating your no. 1 kitchen hero — your slow cooker. How many times has your slow cooker saved the day by doing the work for you? The holiday season is definitely a good time to remember your old friend, and rely on it!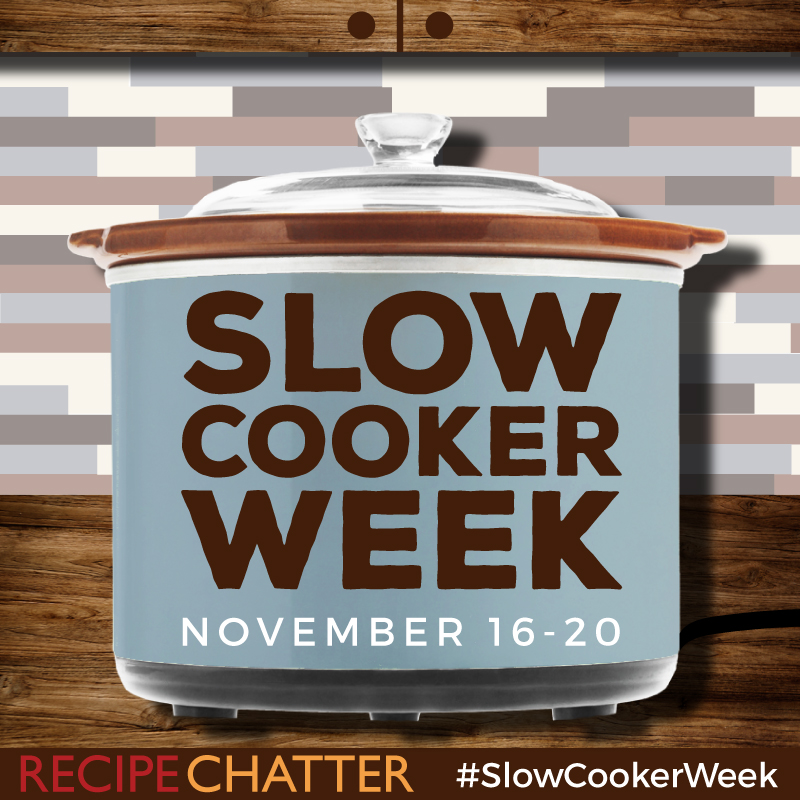 Here at RecipeChatter, we love slow cookers so much that we wished the invention a happy birthday. Just sayin'. If you're a proud new slow cooker owner, be sure to read our Slow Cooker 101.
Now that we've fangirled all about slow cookers, let's get to the good stuff. We have some amazing easy slow cooker recipes from amazing guest bloggers this week. These recipes are all perfect as Thanksgiving sides, by the way.
You can share in our slow cooker appreciation this week by sharing your own slow cooker recipes or photos of your culinary creations on social media. Use our hashtag #SlowCookerWeek on Facebook and Twitter!
Let's take a look at our exciting schedule for #SlowCookerWeek 2015!
What's Going On This Week
We'll be pretty in pumpkin all week long. Bookmark this page so you don't miss a thing! Here's our schedule for the week.
Monday, November 16
Make sure to enter the giveaway below!
Tuesday, November 17
Mom's Slow Cooker Stuffing Recipe – Guest post by The Seasoned Mom
Wednesday, November 18
Slow Cooker Butternut Squash Recipe – Guest post by Underground Crafter
Thursday, November 19
Slow Cooker Mashed Sweet Potatoes Recipe – Guest post by Healthy T

Friday, November 20
20 Best Thanksgiving Slow Cooker Recipes
What's your favorite slow cooker meal?

Latest posts by RecipeChatter
(see all)