Hey there, bakers! Holly here from Revamperate again, and today I'm sharing how to make a super easy, no-fuss s'mores dump cake!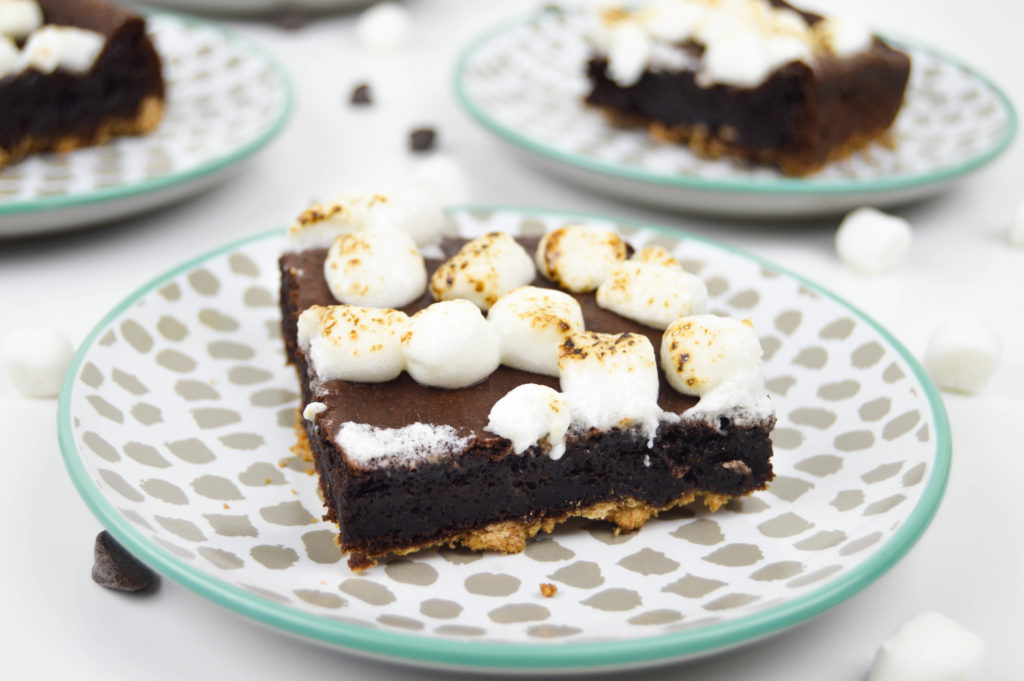 Confession: I've never made a dump cake before. I strive to make very pretty desserts and, as you'd probably expect, dump cake isn't always pretty. BUT it's incredibly fast and easy to make with limited ingredients, and I was still very happy with how pretty this cake came out.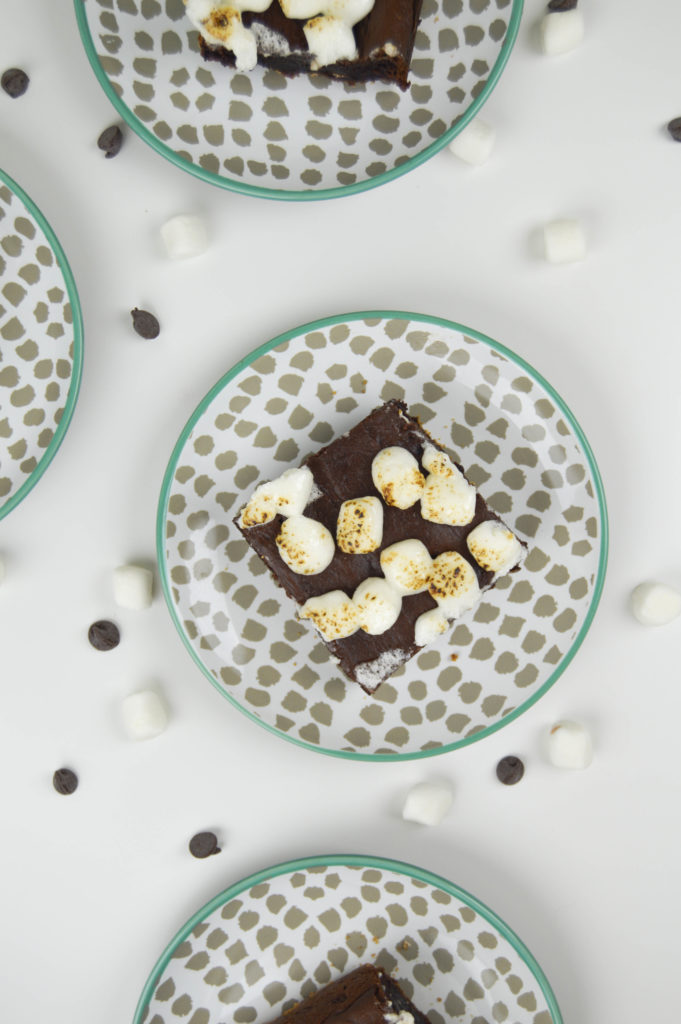 Dump cake really just entails throwing some cake mix, pudding mix and milk together with whatever you want to create a moist, dense, fairly simple sheet cake. No special mixers or ingredients needed, which makes it a great cake for quick desserts or for those days you don't have many ingredients in the house. You don't even need eggs!
I highly recommend topping a piece of this s'mores dump cake with a scoop of vanilla ice cream! I used the classic dump cake combination but lined the bottom with crushed graham crackers and added mini marshmallows to make every bite taste like a s'more. I promise this is the easiest cake you could ever make!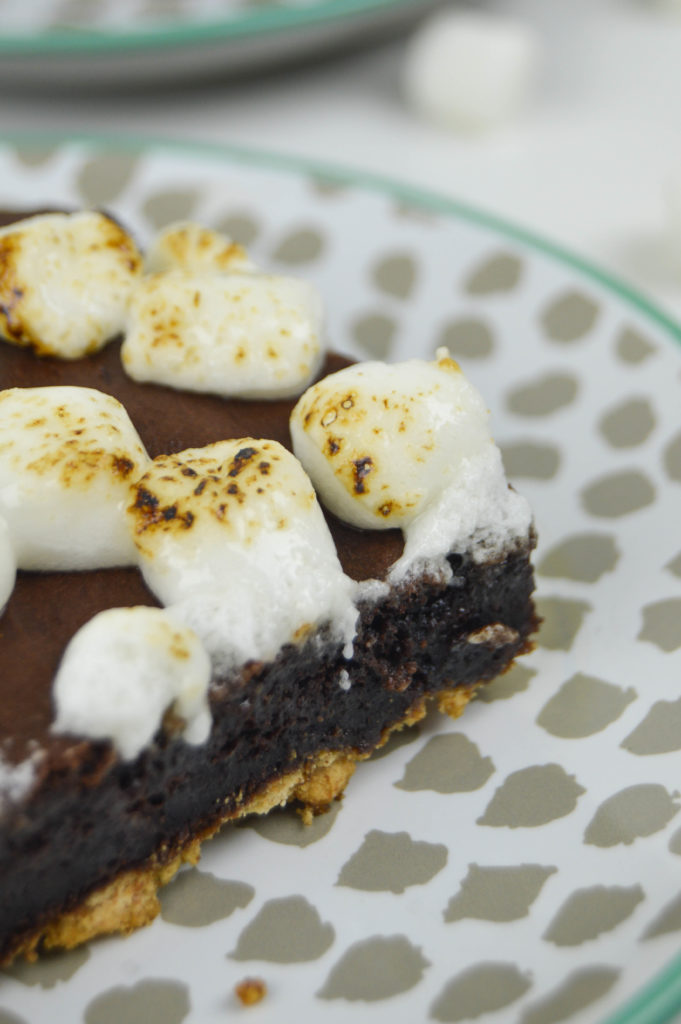 Ingredients:
1 box chocolate cake mix
1 box instant chocolate pudding mix (about 5.9 oz)
2 cups milk
2-3 cups mini marshmallows
1 package graham crackers, finely crushed
2 tbsp butter, melted
Preheat the oven 350 degrees. Spray a 9×13 inch pan with cooking spray and set aside.
In a food processor, blend the graham crackers until very fine. Add the melted butter and pulse to combine. Press the graham cracker crumbs to the bottom of the greased pan.
In a large bowl, whisk together the milk and pudding mix. Once smooth, whisk in the chocolate cake mix and whisk until smooth. It will be very thick, so I preferred to use a stand mixer. Fold in about 1 cup of mini marshmallows.
Note, you only add about half of the marshmallows because when baked inside the cake, they may become overly sticky. The rest will be used as topping.
Bake for about 30-32 minutes until an inserted toothpick comes out mostly clean (some crumbs are OK but no batter). Immediately top with remaining marshmallows. You can either let them melt into the cake or toast them by setting them on your oven's broiler setting for a few minutes or by using a kitchen torch.
Once cool, you can cut into squares to serve. As I said, this is definitely made for topping with ice cream!
Do you like dump cakes?
Latest posts by Holly Wade
(see all)