Nobody does pork chops like the South. Keep your applesauce, we'll be over here with our creamy, delicious gravy just like mama used to make. When it comes to juicy pork chops, you really need a southern pork chop recipe to get that moist, flavorful meat that makes your mouth water. This old-fashioned dish is a family staple. When you're bored with chicken and beef, pork is the perfect alternative.
You can tell pork chop recipes make for special dinners, because people tend to eat pork when they're celebrating. After all, when you think of a big party, doesn't a roasting pig come to mind? And how often do we serve ham on holidays? Pork chop recipes are a more casual way of serving pork. Amazingly, there are a lot of easy pork chop recipes out there! You can get the 4-hour taste with minimal work.
People might think pulled pork seems more southern, but in my opinion, a tasty pork chop smothered in gravy tastes like home. In the south, we tend to fry pork chops rather than bake them, and we skip the applesauce most of the time. It's a different experience, and if you haven't tried pork chops this way, you really should!
At FaveSouthernRecipes.com, we have a collection of pork chop recipes that won't disappoint. Smother 'em in gravy and enjoy a wonderful meal!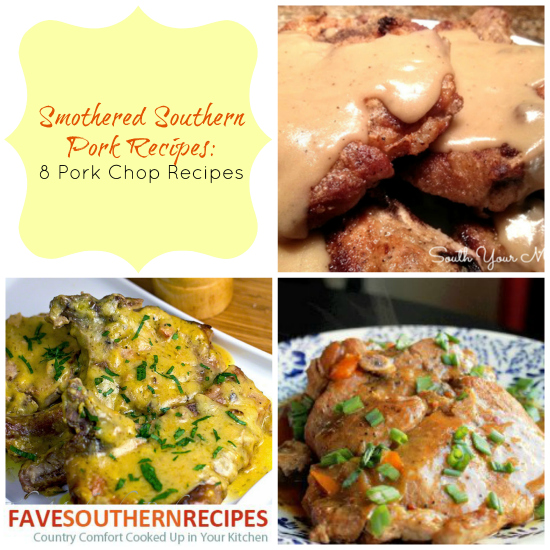 Smothered Southern Pork Recipes: 8 Pork Chop Recipes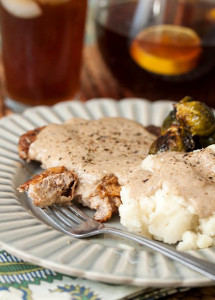 What's your favorite side dish for pork chops?
Latest posts by FaveSouthernRecipes
(see all)