This delightful new snack will soon become your sneaky little addiction. You won't be able to stop eating them – I know we weren't! These bite-sized little treats are the best munchy snack you could ever ask for.
Picture this: you take a pizza, chop it up into pieces, and then roll it up into little, bite-sized balls of pizza-y deliciousness. Well, that's what we've created here with these Pepperoni Pizza Mini Muffins. Made with plenty of cheese and some turkey pepperoni, these mini muffins are a combination of everything that you love about pizza. And best of all, this recipe is completely gluten free! So, gather up your ingredients, settle down in the kitchen, and get ready to cook up the most magical snack you've ever tasted. You might even consider bringing these as an appetizer for your next party…or you could simply eat this whole batch for lunch. We promise we won't judge – we haven't been able to resist this snack either!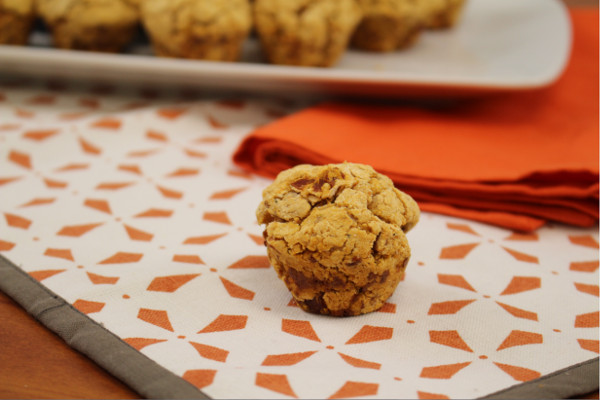 Here's what you'll need:
1 can gluten free condensed tomato soup (or your own homemade substitute)
1 cup shredded Mexican cheese blend
1/2 cup chopped turkey pepperoni
3/4 cup water
1 teaspoon dried Italian seasoning
2 1/2 cups all-purpose gluten free baking mix
Optional: pizza sauce for dipping
For the tomato soup substitute:
8 ounces tomato sauce
1 tablespoon sugar
1 tablespoon cornstarch
1/2 teaspoon salt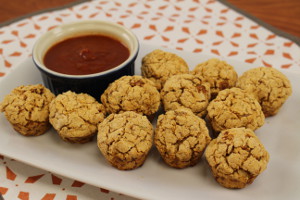 And here's how you make them:
Preheat the oven to 350 degrees F.
Combine condensed tomato soup (or your homemade substitute), cheese, pepperoni, water, and seasoning in a large mixing bowl. Mix well. Then add the baking mix, and stir until combined (batter will be lumpy).
Coat the mini muffin tin with cooking spray. Using your hands, form the batter into small balls, about the size of a golf ball. Divide the batter evenly between the 36 mini muffin cups.
Bake the muffins for 20 minutes, or until the muffins are light brown in color.
Let the muffins cool for a few minutes before removing them from the pan.
Serve with pizza sauce for dipping, if desired.
For the homemade condensed tomato soup substitute:
Combine the tomato sauce, sugar, cornstarch, and salt in a mixing bowl.
Mix well until all ingredients are combined.
What's Your Favorite Gluten Free Snack?
Latest posts by FaveGlutenFreeRecipes
(see all)