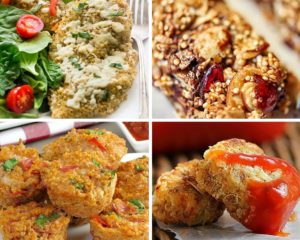 As a kid, I hated eating meat. Not just hated, despised it. I would cut it up into teeny tiny bites and push it around my plate or hide it in my napkin. I even asked my mom if I could become a vegetarian because I just didn't want to eat meat, but no dice. Had I (or my mother) known about these healthy quinoa recipes a decade ago, it might have been a different story.
It's pretty well known by now that quinoa is a great high-protein replacement for rice and other grains, but it's actually pretty easy to sneak it into other foods, too. You won't even know the quinoa is there (unless you're the one to put it there…). On top of being chock-full of protein, it's also high in fiber and a good source of iron! They don't call it a superfood for nothing. Because of all of these health benefits, each of these sneaky quinoa recipes is just that much better.
From breakfast to dessert (yes, even dessert), you'll have to look really hard to find the quinoa in these recipes. This is a seriously great way to enjoy sweet treats guilt-free. And if you've never cooked it before, don't panic! We've got you covered on how to cook quinoa, too.
Without further ado, here are my top healthy quinoa recipes from sneaky to sneakiest–number one will definitely surprise you!
Season so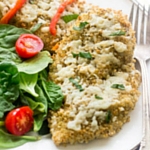 me cooked quinoa, and you've got yourself a healthy breading!
Dark chocolate, dried cra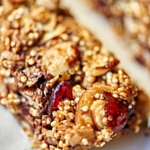 nberries, and protein-packed quinoa? Sounds like the best granola bar recipe ever!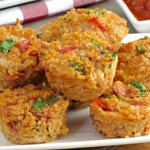 Who doesn't love pizza? These little bites are the best way to fulfill that pizza craving while still eating healthy.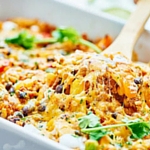 All the deliciousness of tacos without the mess!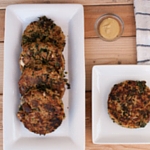 Whether you're vegetarian or just want a Meatless Monday meal, these burgers are hearty enough for a meal on their own.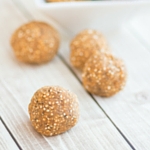 With the amount of peanut butter that I consume on a daily basis, it took every ounce of willpower NOT to make these the #1 recipe. They have double protein from the PB and quinoa–score!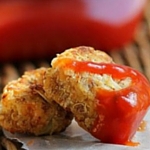 These "tater tots" are made with…you guessed it…quinoa! Pan fried to a crisp, they're a protein-packed alternative to the classic snack.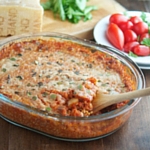 Italian food is so comforting, but it often makes me feel sluggish because of all the heavy carbs. This lighter version does just the trick!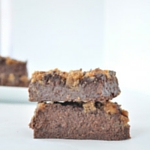 Healthy AND hands-off? Just the words I like to hear. You're probably wondering why this recipe isn't number one, but just keep reading! You won't be disappointed, I promise.
And the title of "Sneakiest Quinoa Recipe" goes to…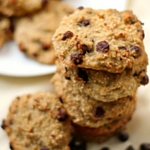 Is there anything more classic than a chocolate chip cookie? Pack one (or more!) as a sweet treat in your kids' lunches; they'll never know how healthy they are!
Have any sneaky quinoa recipes of your own? Tell us in the comments!
Latest posts by FaveHealthyRecipes
(see all)