As a mega fan of apple pies (and all fruity desserts), I have to say that cobblers take the cake. As in, cobblers are totally better than cake. They are gooey, warm, and sweet in the best way. All that crumbly stuff? Just plain addicting. I can barely tell you why easy cobbler recipes are so amazing because I'm so distracted by the urge to get up and go eat one.
In the South, cobblers have a long tradition, going back to "Brown Betty" bread pudding recipes in the 1800s. For some reason, cobblers have a lot of weird names: kinds of cobbler include the Betty, the grump, the slump, the dump, the buckle, and the sonker. Sort of sounds like something from a children's book, right? Your basic cobbler dump dessert recipe features a single fruit filling served with a biscuit crust and/or topping.
Personally, I love my cobbler topped with some vanilla ice cream. The combination of gooey warm fruit and cold, sweet cream is so addicting. Do not leave me alone with a whole cobbler! Danger, danger!
At FaveSouthernRecipes.com, we have an amazing collection of cobblers, and all that slumpity, grumpity, dumpity stuff. Cobblers are easy to make, because they're essentially dump desserts. Give any of these a try! You'll be an A+ Southern belle.

20+ Southern Cobbler Dump Cakes: Easy Peach Cobbler and More
Easy Peach Cobbler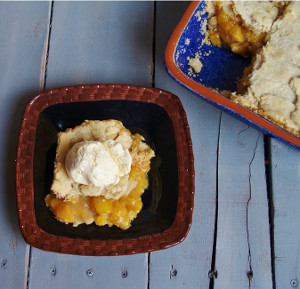 Other Easy Cobbler Recipes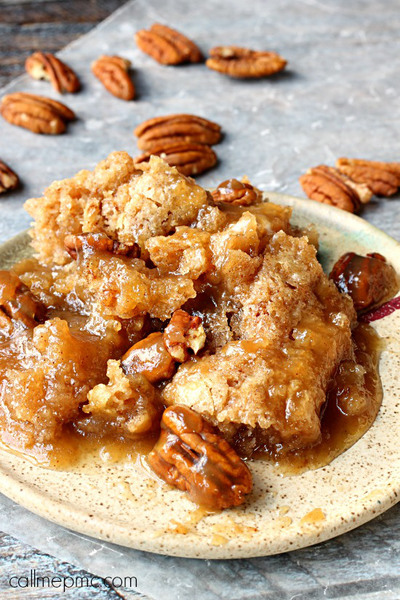 P.S. If you love dump desserts, then definitely take a look at our dump dinners!
What's your favorite fruit for desserts?
Latest posts by RecipeChatter
(see all)