Dolly Parton is the best-known Southern belle, for sure. She embodies everything sweet about the South with her flashy Nashville looks, and unapologetic but kind-hearted public persona. Dolly never stops spreading the word about the Southern way of life, and she's a huge fan of Southern food. We were curious to find out celebrity favorites, and Dolly Parton's favorite food came as no surprise!
Dolly grew up in a big Tennessee family and spent many happy days in the kitchen, watching her mother cook. In a New York Times interview, she expressed a love for country comfort food. Anyone who's ever made a casserole will relate to this – she said she's not into cute food. "I don't like pretty food. The way I see it, if the food's too pretty, it ain't too good." We see this all the time on FaveSouthernRecipes.com – sometimes the food that photographs the worst, tastes the best! Some of our most popular recipes look like a mess, but people love them.
Dolly told NYT that she likes to serve guests roast pork, green beans, turnip greens and fried okra. "I love roast pork, especially the fatty part. I can't help it. The greasier the food, the better."
Dolly seems to love to cook, as well. She once shared her own recipe for Chicken and Dumplings – yet another amazing comfort food.
Could Dolly be any more relatable? She's so down to earth, it's no wonder she has such dedicated fans. In honor of this Southern darling, we came up with a menu we think Dolly would adore. Here's FaveSouthernRecipes.com's list of Southern recipes Dolly would love.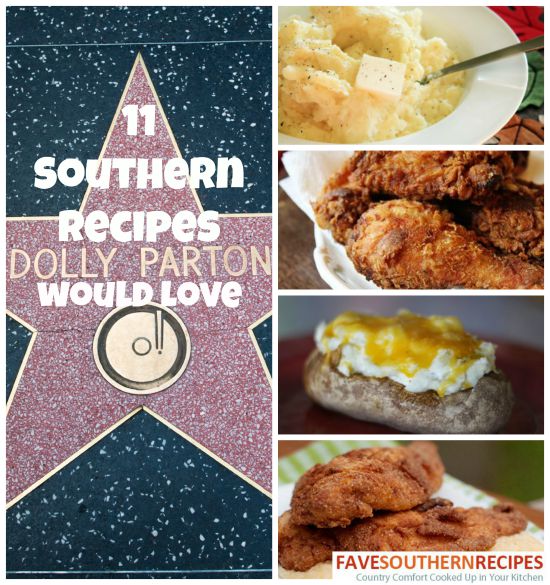 11 Southern Food Recipes Dolly Parton Would Love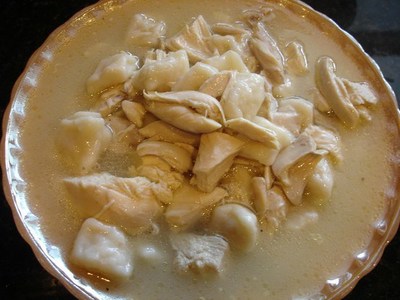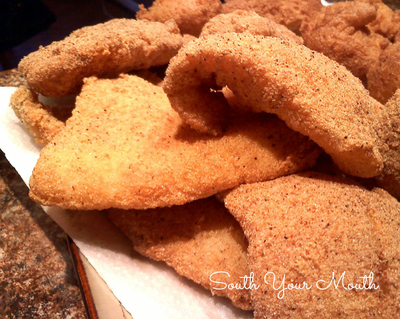 P.S. Are you a fan of Elvis and Johnny Cash, too? They both love Southern food!
Plus – BONUS celebrity posts!
12 Southern Recipes Carrie Underwood Would Love
9 Southern Recipes Country-Era Taylor Swift Would Love
9 Southern Recipes Garth Brooks and Trisha Yearwood Would Love
Do you wish you could say 'Hello, Dolly'?
Latest posts by FaveSouthernRecipes
(see all)