We're all thinking light now that spring has us getting ready to strip for those warm summer rays! Not to mention we are SO OVER turning on the oven. I ate enough casseroles this winter to create a whole website of casserole recipes.
Anyway, the nice thing about going gluten-free is that it's naturally healthier for you, and helps you keep those pounds off. Did you know you can make gluten-free stir-fry recipes? They are such a lifesaver for busy weeknights.
You really can't go wrong with stir-fry recipes. It's an easy way to sneak in so many healthy ingredients, plus they're quick and easy. Even better when you have a great non-stick pan. We personally recommend the Swiss Diamond EDGE Stir-Fry Pan. Stay tuned for your chance to win one of your very own!
 9 Gluten-Free Spring Stir-Fry Recipes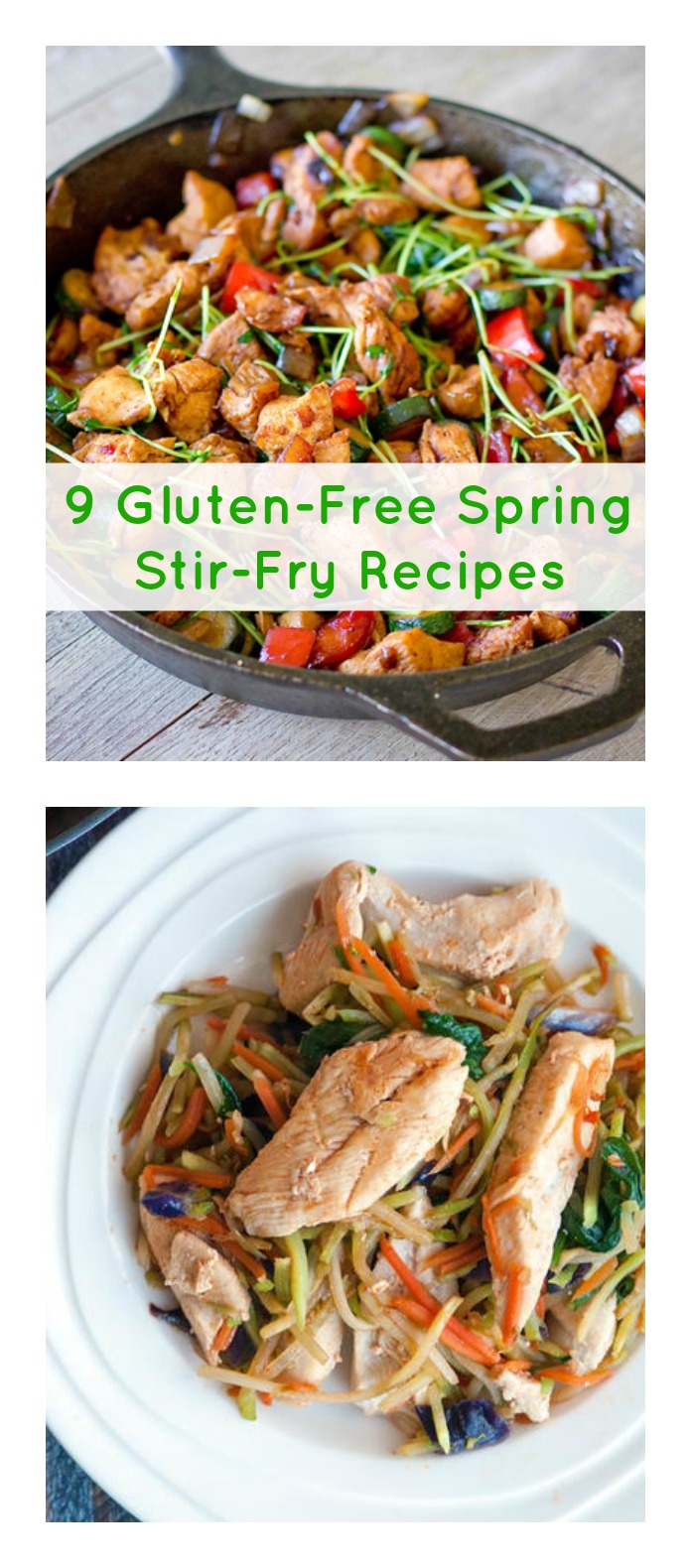 Bonus: Swiss Diamond EDGE Stir-Fry Pan Giveaway!
Through April 28, enter to win a Swiss Diamond EDGE Stir-Fry Pan!
"The Swiss Diamond EDGE Stir-Fry Pan is ideal for cooking all of your favorite vegetables, sauces, and stir-fry recipes. The pan is incredibly durable and heats evenly to cook all your food perfectly. The pan comes complete with a tempered glass lid featuring an adjustable steam vent." – Arielle Matlin, reviewer
Enter now! Good luck.
Latest posts by RecipeChatter
(see all)