The time has arrived for all our favorite restaurants to debut their seasonal menus. In other words, apples and pumpkin-spice take over! This year, restaurant chains like Dunkin' Donuts, Starbucks, Panera, and more are showcasing new desserts and drinks. One of our personal favorites is the brand new Starbucks Washington Apple Pound Cake. These mini cakes start with a traditional pound cake base. The roasted apple topping and caramel drizzle make this dessert a standout.
This easy fall dessert is no longer exclusively available at Starbucks; it is available to make in your home kitchen! We have been hard at work in the AllFreeCopycatRecipes.com test kitchen, to develop a perfect copycat Starbucks recipe. We have developed the perfect copycat recipe to share with you. This pound cake recipe will soon become a favorite for making all autumn long.
You will need:
4 Granny Smith Apples
1 1/2 cups sugar, divided
1 teaspoon ground cinnamon
2/3 cup butter, softened
2/3 cup milk
1 teaspoon vanilla extract
3 eggs
2 cups flour
1 teaspoon salt
1/2 teaspoon baking powder
caramel syrup (optional)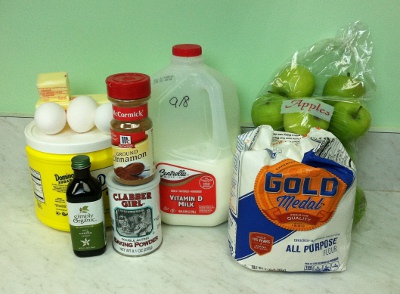 1. Preheat the oven to 400 degrees F.
2. Core and dice the apples. Place in a large bowl and coat with 1/4 cup of the sugar and the ground cinnamon.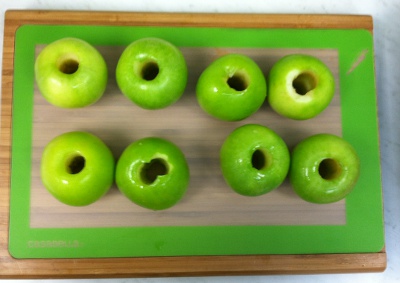 3. Place the coated apples on a baking pan. Bake in the preheated oven for 25 minutes, stirring after 10 minutes. Set the roasted apples aside to cool.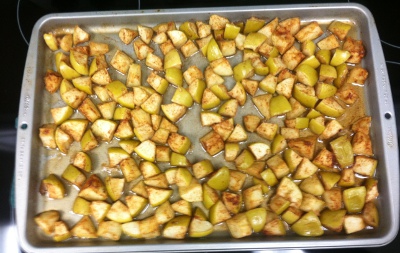 4. Turn the oven down to 300 degrees F.
5. In a mixer, cream together the softened butter and remaining 1 1/4 cups sugar.
6. Blend in the milk and vanilla extract.
7. Add the eggs, one at a time. Beat well after each egg.
8. Mix the dry ingredients together in a medium-sized bowl. Slowing add the dry ingredients to the mixer. Mix until combined.
9. Spray a mini cheesecake pan with non-stick cooking spray. Fill each part of the pan halfway full with the batter. Top with the roasted apples over the batter.
10. Bake in the 300 degree F oven for 65-75 minutes (or longer depending on the oven). Keep a close eye on the mini cakes. Cool for 5 minutes and remove the individual cakes from the pan.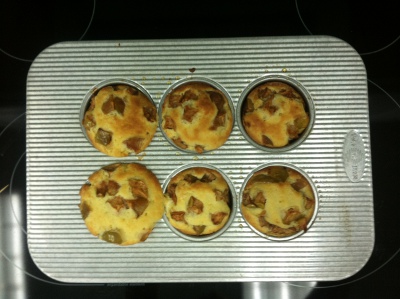 11. Serve warm with caramel sauce.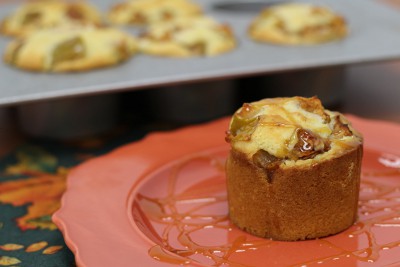 What is your favorite dessert to eat in Fall?
Latest posts by AllFreeCopycatRecipes
(see all)