In the summer, stove top recipes are basically the best. I don't want to turn on my oven too often because 1) it's so hot and 2) it's more work than an easy stove top recipe. If I can dump in the ingredients, fry 'em up or let 'em simmer and have a delicious meal in a little while, I'm thrilled. Best of all, stove top recipes are usually quick. When I come home from work and I'm crazy with hunger, I like being able to toss together a homemade meal in my fry pan.
There are so many delicious stove top recipes from the South! From traditional grits to modern mac n' cheese, your fry pan and stove top are a godsend when it comes to fast family dinners with plenty of appeal. I'd say I use my stove top about four nights a week, and my oven the other three nights for casseroles. It works out nicely!
Skillet recipes are so popular this year. Everyone's obsessed with cast iron skillet recipes, but a skillet and fry pan are essentially the same thing. You can make 'skillet' recipes in your fry pan with ease!
FaveSouthernRecipes.com has lots of stove top recipes to keep your weeknight menu interesting. Take a break from the stir frys and explore what else you can do with your stove top – you might be surprised.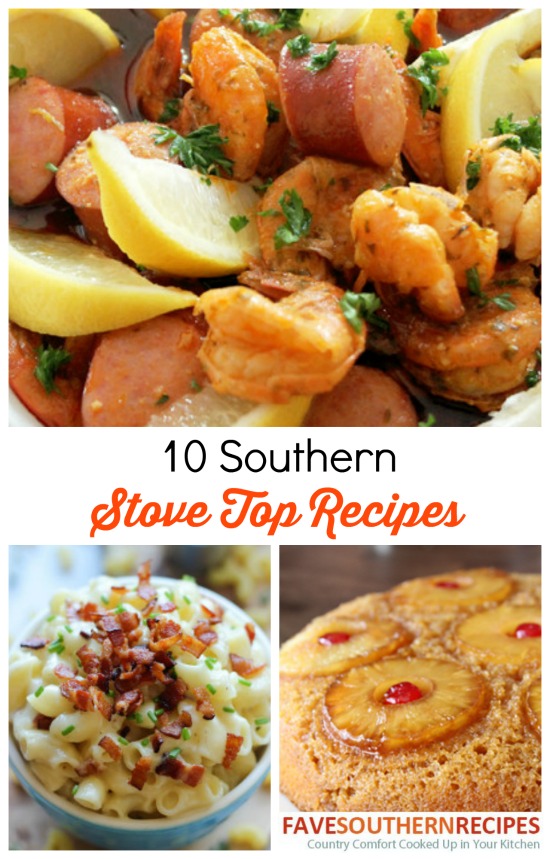 10 Southern Stove Top Recipes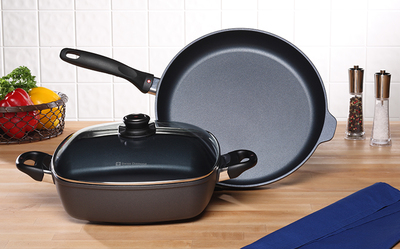 This set is great for cooking

meals on the stove top and in the oven. Plus, the signature Swiss Diamond non-stick surface makes cleaning up incredibly easy.

Contest ends June 7 – Enter now!
What's your go-to stove top recipe?
Latest posts by FaveSouthernRecipes
(see all)