Before we get started…
Be sure to check out RecipeLion.com's most delicious cookbook yet, Family Favorite Casserole Recipes. You can find this Strawberry Icebox Casserole recipe and so much more deliciousness with your very own copy. We've made it easy—you can order your own copy via Amazon or Barnes & Noble. Hurry, join the fun!
It's summer and I know we're all looking for the perfect way to indulge and stay cool. As we're heading into August (holy moly, time is flying), you'll want to keep this as your end-of-summer staple. It's still the singing strawberry season, so be sure to head to your local Farmer's Market and pick up the freshest bunch for this amazing no-bake dessert.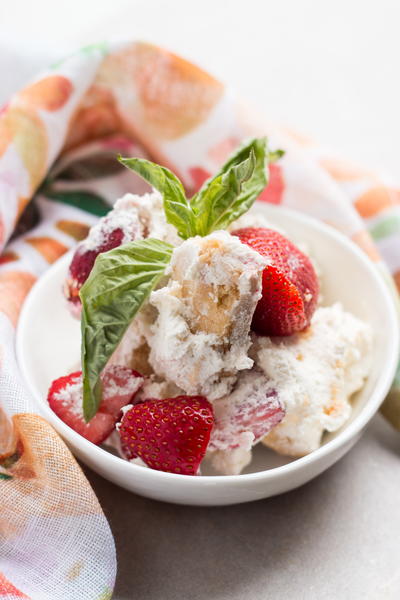 Strawberry Icebox Casserole
Serves: 10
Preparation Time: 15 minutes
Chilling Time: 4 hours
Ingredients:
3 cups heavy cream
2 (8-ounce) containers mascarpone cream, room temperature
1 cup plus 2 tablespoons powdered sugar
2 teaspoons vanilla extract
1 teaspoon kosher salt
90 shortbread cookies
2 pounds strawberries, hulled and sliced, plus extra strawberries for serving
1 banana, sliced
Fresh basil, for garnish
Instructions:
In the bowl of a stand mixer, whip the cream, mascarpone, powdered sugar, vanilla, and salt together until the mixture forms medium-stiff peaks.

Spread a thin layer of the cream mixture in a 9 x 13-inch baking dish and cover with a layer of shortbread cookies. Spread one-quarter of the remaining cream mixture over the cookies and top with one-third of the strawberries. Cover the strawberries with another layer of cookies, then spread with one-quarter of the cream and one-third of the strawberries. Repeat with the remaining shortbread, one-quarter of the cream, and the remaining strawberries. Spread the remaining cream on top.

Cover with plastic wrap and refrigerate for 4 hours. Serve with extra strawberries and fresh basil leaves.
Let us know what you think of this delicious summer dessert in the comments below. If you're looking for even more, be sure to purchase our scrumptious cookbook, Family Favorite Casserole Recipes. Addie Gundry and RecipeLion.com teamed up to create the best of the best simply for you. Head over to Barnes & Noble or Amazon to purchase your own copy!
This cookbook includes 103 amazing casserole recipes that will leave you feeling full but wanting more each and every time. Each recipe includes easy-to-follow instructions and a delicious looking picture of each casserole. Want to learn more? Click here.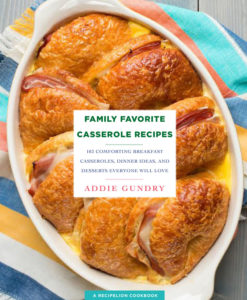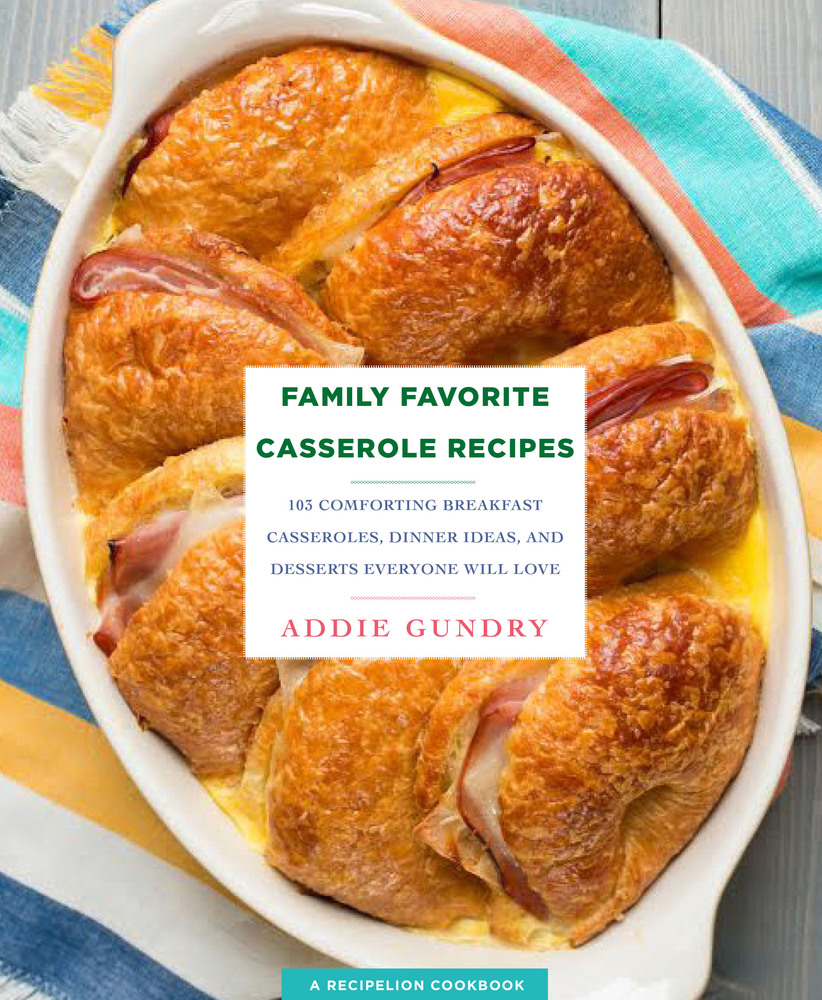 Latest posts by RecipeLion
(see all)