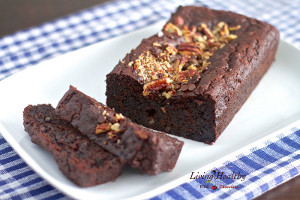 Ah, zucchinis… I have very fond memories of baking zucchini bread with my mom and sister on cool summer evenings. My mother was an avid gardener, and one of her favorite hobbies was to go out in the morning and find which fruits and veggies were ready for the kitchen table. Consequently, she always came in with those giant zucchinis that we would immediately prep for zucchini bread. Looking back, I realize that we didn't experiment much with zucchini recipes. We typically made the same family-loved zucchini bread.
Now, I'm on my own and I don't have someone to cook me delicious zucchini bread. I also have begun to eat gluten-free foods, so I'm trying to alter a few of my classic, childhood recipes to fit my current lifestyle. It wouldn't be so bad, but now that summer is here, I've realized how much I miss my mother's zucchini bread.
Alright, enough of that. I'm writing to tell you about all of the delicious, gluten-free zucchini recipes that I've found. When I come home from the grocery store with a mountain of zucchinis, I head straight for these tried-and-true zucchini recipes.
Although my mother almost always baked zucchini bread with her homegrown zucchinis, I've decided to expand my zucchini repertoire. These 20 Outstanding Gluten-Free Zucchini Recipes include a few zucchini muffins, zucchini chips, zucchini pasta dishes, and zucchini desserts. Oh, of course I can't forget about the long awaited for gluten-free zucchini bread.
If you promise not to tell anyone, I'll let you in on a little secret. When I bring these dishes to my friends' parties, potlucks, or summer outings, I tell everyone that the zucchini dish that I brought is from a secret family recipe. Because my creations are so delicious, my friends never suspect that I'm not telling the whole truth. I figure that no one needs to know that I found these gluten-free zucchini recipes on the internet. This may be deceitful of me, but so long as I'm not caught, I figure that it can't be too bad, right? Here are a few of my favorite zucchini recipes. Maybe one of these recipes will help to create your own family tradition.
Dark Chocolate Zucchini Brownies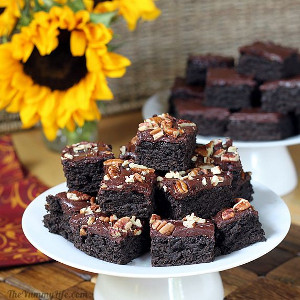 Baked Zucchini Chips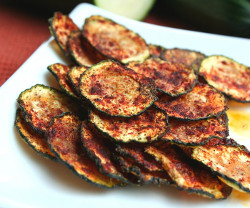 Zucchini Chocolate Chip Mini-Muffins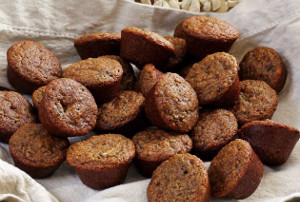 Raw Zucchini Pasta with Creamy Tomato Sauce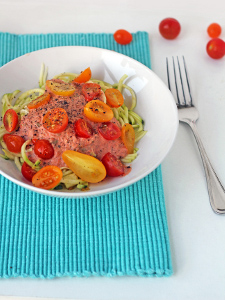 Gluten Free Zucchini Bread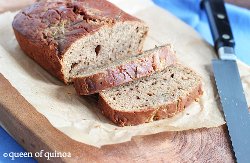 Check out these 20 Outstanding Gluten-Free Zucchini Recipes to look through our whole collection of zucchini treats.
What is your favorite zucchini recipe?
Latest posts by FaveGlutenFreeRecipes
(see all)