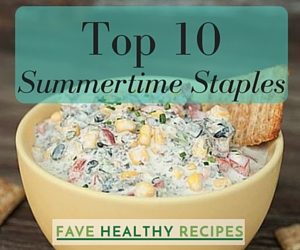 The word "summertime" screams two things to me: easy and healthy, so every summer I try to eat less junk food and more healthy snacks. It isn't all that difficult since so many of my favorite fruits and veggies are in season, but after a while, I get lazy. I really do love eating healthy, but sometimes it's just way easier (and faster) to pick something up for dinner instead of cooking.
This list of the Top 10 Summertime Staples is full of recipes that are easier or healthier versions of some favorite dishes. On that note, this list also gives you at least 4 recipes to use up all of that fresh zucchini you have. Again, I love my zucchini, but there is only so much zucchini bread or grilled zucchini I can eat before I need something new.
Top 10 Summertime Staples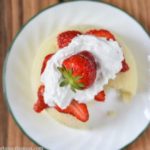 10. 5-Ingredient White Cake – Dessert first! This easy cake recipe makes a single serving so it's perfect for those days that you just want a little something sweet.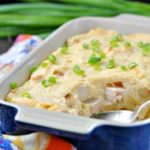 9. Skinny Chicken and Grits Casserole – This recipe has a secret tip that makes it so easy: rotisserie chicken. Since the chicken is already cooked, this casserole is ready for the oven in just 15 minutes.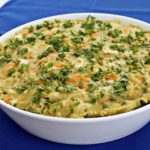 8. Crustless Chicken Pot Pie – If you're trying to watch your carbs but miss comfort food, you'll definitely want to make this recipe. All the deliciousness of traditional chicken pot pie, just a little bit lighter.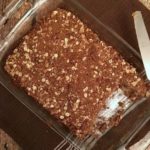 7. Old-Fashioned Cinnamon Crumb Cake – I love any excuse to eat dessert for breakfast and this recipe takes the cake…literally.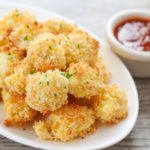 6. Parmesan Cauliflower Bites – Next time you want a crunchy snack, don't reach for the chips. These little veggie bites are crunchy and salty, so they're a healthier way to curb that craving.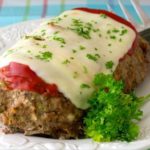 5. Dump-and-Go Italian Meatloaf – Your slow cooker isn't just for winter! This easy Italian meatloaf goes right into your slow cooker and then you walk away for several hours. (You could even serve those Parmesan Cauliflower Bites listed above as a side dish! *wink wink*)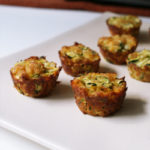 4. Zucchini Tots – If you didn't eat tater tots as a kid, did you really have a childhood? These healthier tots get just as crispy-crunchy as the taters but with fewer carbs.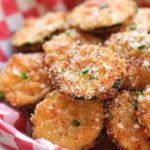 3. Skinny Zucchini Crisps – More zucchini! Can you tell it's summer? These crispy chips are like a healthier version of fried pickles–yum!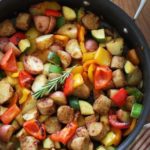 2. One Pot Wonder Sausage and Veggies – One pot dinners are the best kind of dinners. This recipe is super versatile too, so feel free to swap out whatever veggies you like or are in season! (In case you were wondering, yes, zucchini is already an ingredient).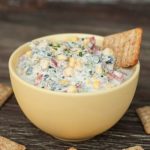 1. Poolside Dip – This dip is to-die-for. It's creamy, crunchy, salty, and just a little spicy. If you don't like spice, then just omit the jalapenos. This dip will be gone so fast that I recommend you make a double batch if you have guests coming over.
Do you have a "summertime staple" that you like to make every year? Let us know what it is in the comments!
Latest posts by FaveHealthyRecipes
(see all)