Potlucks are a fact of life. You might go to weekly church potlucks or get together with friends once a month and share a dish. I've even been to a potluck wedding! No matter who you are or where this potluck is, you've probably seen some questionable dishes (the one that comes to mind looked like it was marshmallows and covered in bright pink goo). Not everyone brings good dishes to a potluck and not all potluck dishes are gluten free, unfortunately.
Luckily for you, we have collected some of the best gluten free recipes that you can take to your next potluck. Everyone is going to ask you for the recipe so that they can make it at home even if they aren't gluten free. When you have a strict dietary restriction or allergy, going to a potluck is so difficult because you won't be able to eat much unless you bring something you know is safe. If you and your friends are getting together and you want to make the gathering celiac-friendly, pass on some of these gluten free potluck recipes and ask them to try and make one (you might want to share this article on cross-contamination too).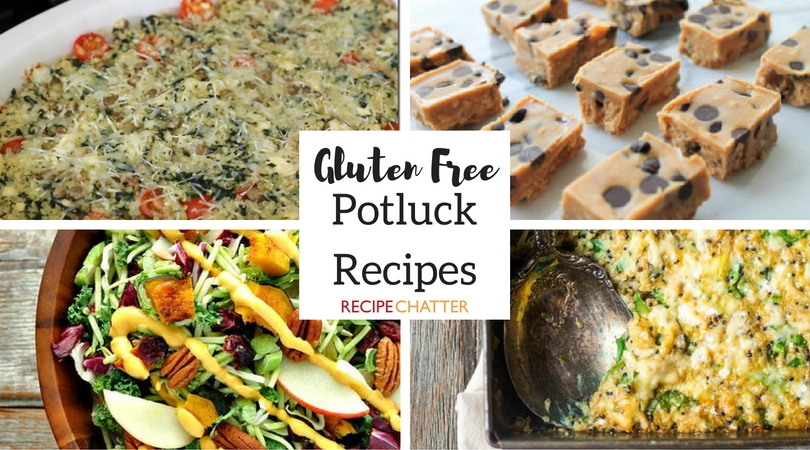 Gluten Free Casseroles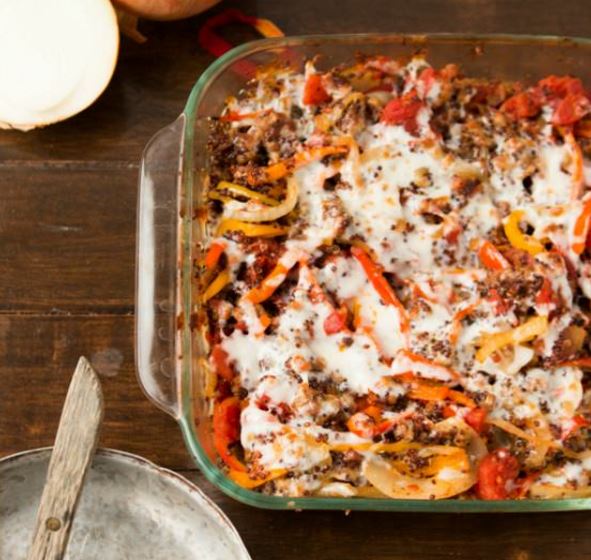 Casseroles are a potluck classic. People either bring a casserole or they bring brownies (which are made in a casserole dish, so they count as a casserole). But these casseroles are gluten free and better than all of the other casseroles.
Gluten Free Salad Recipes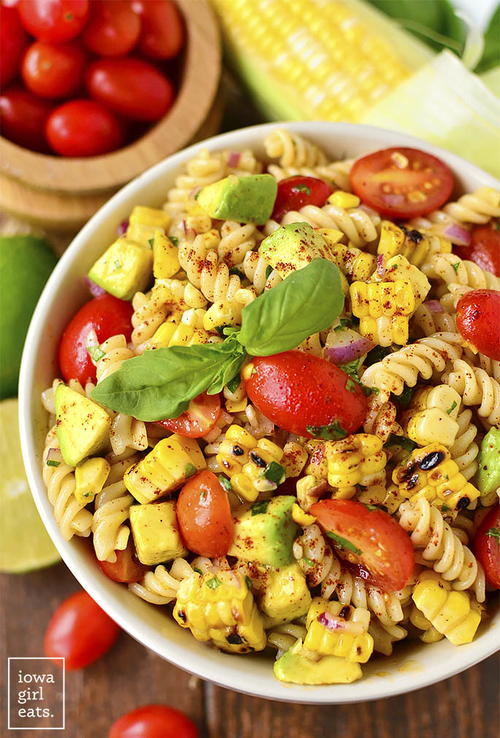 Salad is the perfect side dish. It's light and healthy and really difficult to mess up. All of these gluten free salad recipes are easy to make and they will add great flavor to any potluck.
Gluten Free Desserts for a Potluck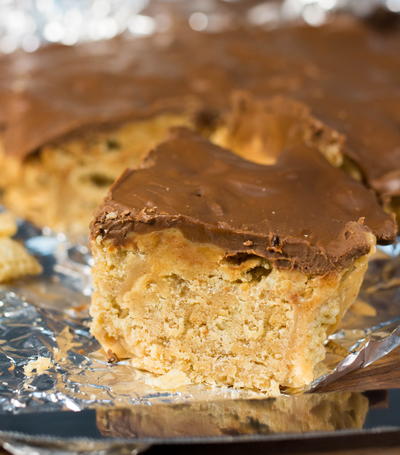 It's not the end of a meal unless there's dessert. End the potluck with a sweet treat that is delicious and they're all no-bake dessert recipes! That's right, if your oven is full of other dishes or you just don't want to heat up your kitchen, you can make these yummy no-bake desserts and bring them to your next potluck.
---
Looking for more potluck recipes? Check out this collection: Lasagna is the Worst Thing to Bring to a Potluck: Bring These Instead!
---
What is your go-to potluck recipe? Let us know below in the comments!
Latest posts by FaveGlutenFreeRecipes
(see all)