If you're anything like me, you struggle waking up in the morning. Sometimes, the only thing that will get me out of bed is the thought of all the delicious food I'll eat during the day. If you have an amazing breakfast to wake up to, you won't even hit the snooze button once. With these 15 Sweet and Savory Breakfast Casseroles, you'll be running out of bed to start your day out with the most important meal. This list of easy and delicious breakfast casserole recipes will definitely turn you into a morning person.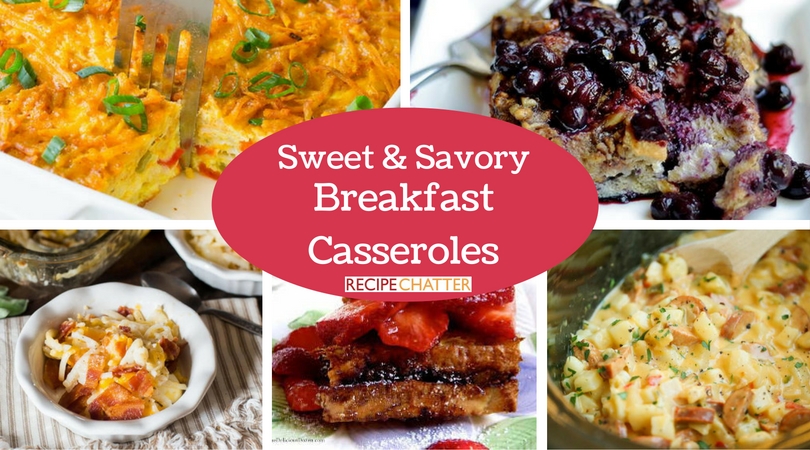 Whether it's a cool winter morning with a gooey cinnamon breakfast casserole or you're enjoying the morning sun on a warm summer day, these recipes will keep you full and energized for the remainder of the day. And of course, you can't have a list of breakfast casseroles without the classic egg and cheese casserole combo. These casseroles are great to make for family gatherings or to bring to the church potluck. Your friends will "ooh" and "aah" at the delicious foods you bring to the table, so quit hitting the snooze button and go make one of these recipes!
Savory Breakfast Casseroles
---

Grandma's classic bacon, eggs, and grits will always hold a special place in your heart, but mix up these classic breakfast staples by turning them into delicious savory casseroles. In this list of cheesy potato and egg goodness, you'll find slow cooker breakfast casserole recipes that will evenly bake your meal. There are even some overnight recipes so that you don't have to wake up super early in the morning to get cooking.
Sweet Breakfast Casseroles
---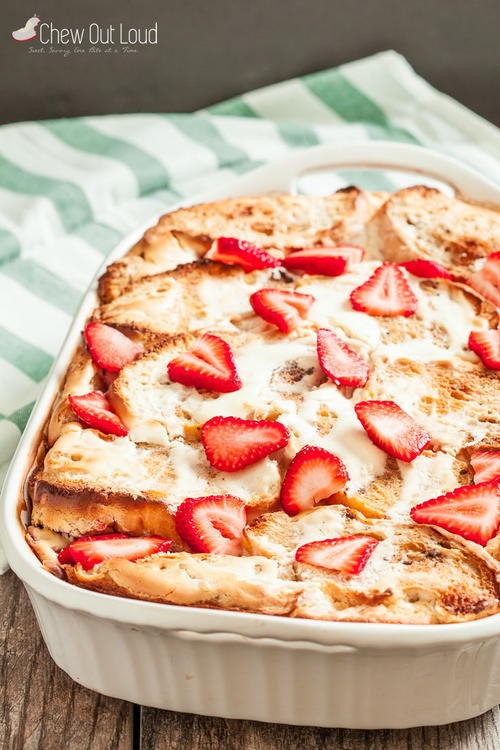 Considering how most breakfast foods can be sweet anyway, you might as well make your own version by trying these sweet breakfast casseroles. These recipes with fruit even add a touch of juicy healthy fruit to balance out the sugar. Don't tell me you wouldn't be jumping out of bed to try these recipes in the morning because I know I would be.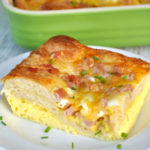 ---
If you want to get back to the classic breakfast trio, you'll definitely want to check out this Ham, Egg, & Cheese Crescent Roll Casserole!
---
Which breakfast casserole are you jumping out of bed to try?
Latest posts by AllFreeCasseroleRecipes
(see all)