Do you have a strong opinion when it comes to sweet vs. spicy? For casseroles, going for sweet or spicy flavors can really change things up. After all, there are lots of savory casseroles out there, especially easy chicken casserole recipes.
While a lot of people claim they don't like spicy foods, often they're talking about 'hot' foods. In fact, one of our most popular recipes ever, Wicked Chicken, has a mildly spicy flavor – that's what makes it 'wicked.' On the other hand, you have those who say they don't like sweets – but have those people ever tried a casserole with fruit in the recipe? There are certainly sugary casseroles out there, but there are also plenty of sweet casseroles using natural sweetness.
We're curious about how you, our readers, feel about the great battle of sweet vs. spicy. Take a vote below, and then comment to let us know how you really feel!
Do you prefer sweet or spicy casseroles?
Whichever side you choose, AllFreeCasseroleRecipes.com has got you covered with plenty of sweet and spicy casserole recipes.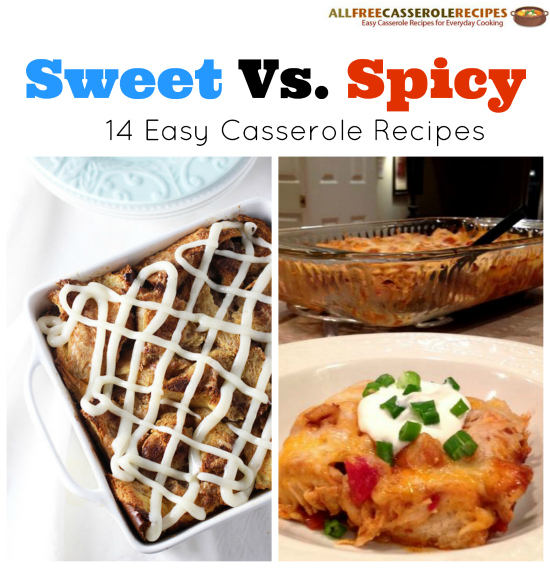 Sweet Vs. Spicy: 14 Easy Casserole Recipes
Sweet Casserole Recipes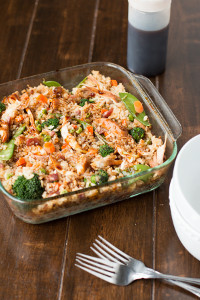 Spicy Casserole Recipes
Which do you favor – sweet  or spicy? Why?
Latest posts by AllFreeCasseroleRecipes
(see all)