Hey there! Holly here from Club Crafted again. With Valentine's Day approaching quickly, it seemed appropriate to share a fun holiday themed recipe! These easy-to-make white chocolate Valentine's Day blondies are deliciously gooey and just as colorful.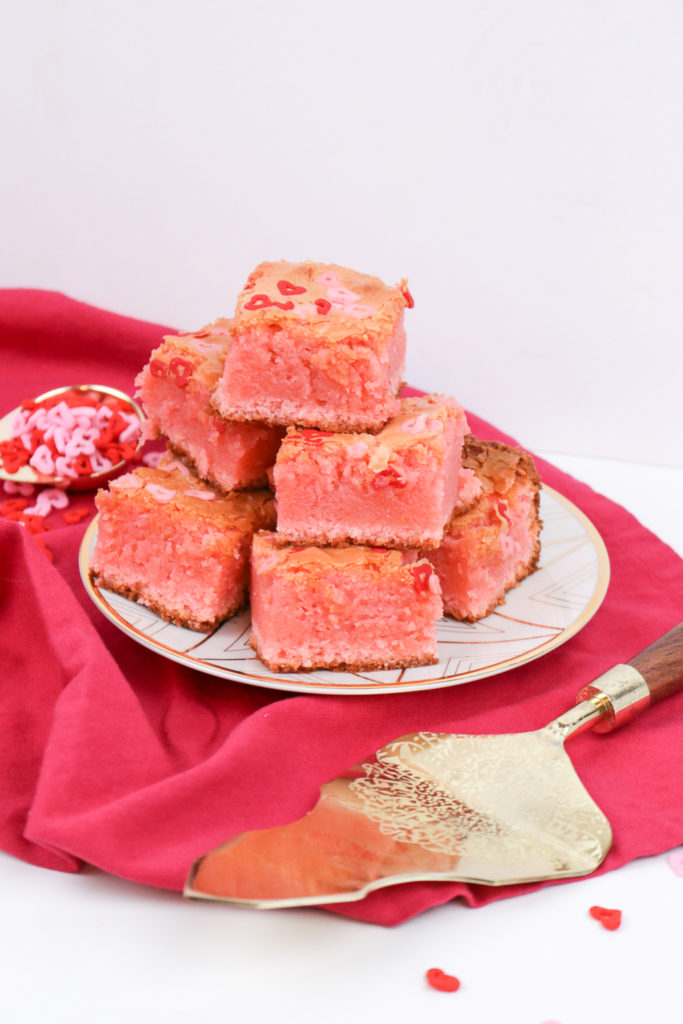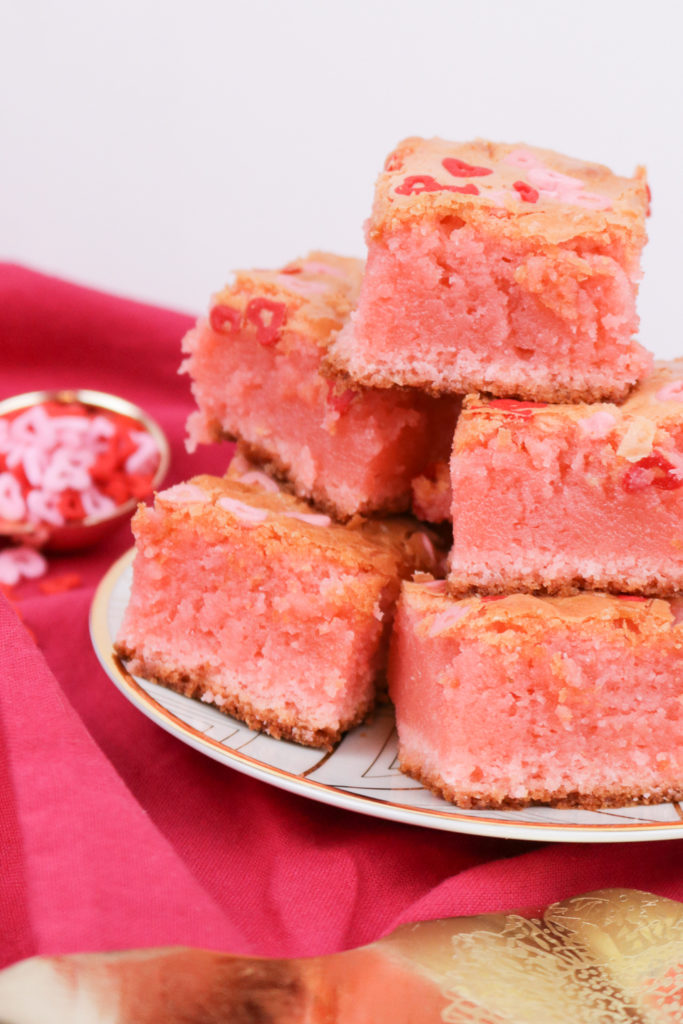 Blondies are special because, as you may have guessed, they're a lot like brownies in terms of ingredients, baking and texture with the exception of flavors. That's because they are! Blondies get their name from their color, the opposite of brownies. Made white chocolate, blondies are just as moist and delicious but have a light white chocolate flavor. To make this colorful batch, I added some red food coloring and Valentine's Day themed heart sprinkles, but the flavor is traditional white chocolate.
For those who say they don't like white chocolate: these will make you second-guess yourself. Because the white chocolate flavor is fairly light, you may not even notice that's what you're eating. A little is all you need, and you can easily spice up a blondies recipe with additives like nuts, candy, and (in this case) sprinkles!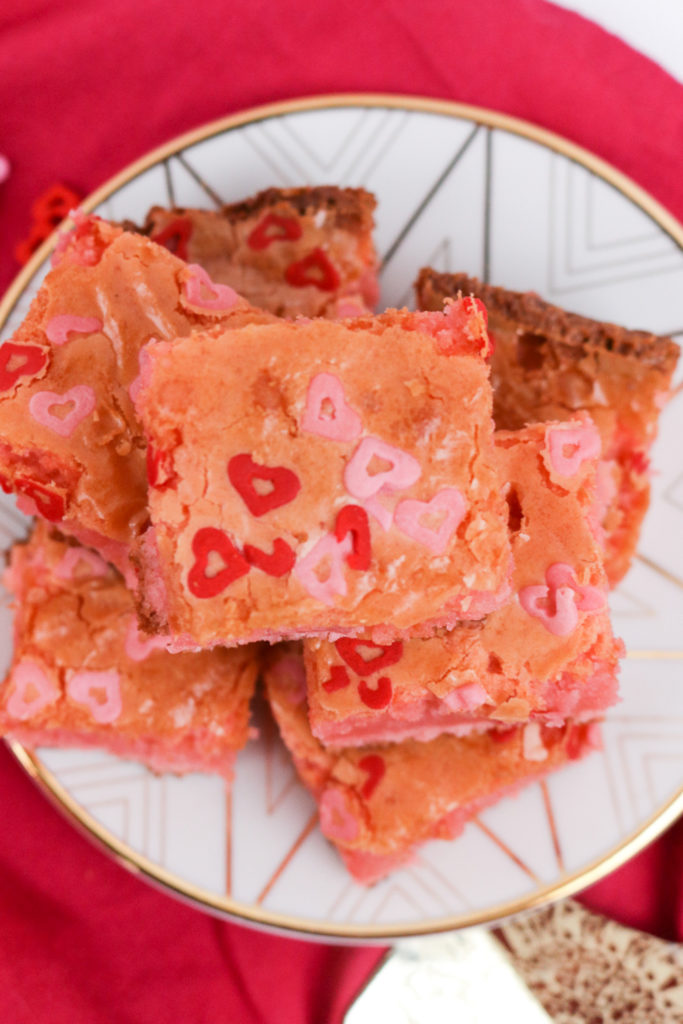 Ingredients:
1 cup butter
1/2 cup white chocolate chips
4 eggs
2 cups granulated sugar
1 tsp vanilla extract
2 cups all-purpose flour
1/2 tsp salt
Pink/red food coloring
Preheat the oven to 350 degrees. Line a square pan (8×8 inch or 9×9 inch) with foil or parchment and spray with cooking spray.
In a small saucepan on low heat or in the microwave, melt the butter and white chocolate together. Then, set aside to cool.
In a large mixing bowl, beat the eggs, sugar and vanilla together. Mix in the cooled chocolate mixture, followed by the flour and salt until barely mixed. Add pink or red food coloring and mix lightly to distribute the color.
Pour the batter into the prepared pan and sprinkle the top with colored or Valentine's Day-themed sprinkles. Bake for about 30 minutes until a toothpick inserted into the middle of the blondies comes out mostly clean (no batter, just crumbs).
Allow to cool completely at room temperature. Remove the brownies by pulling out the foil or parchment and cut into squares. If desired, serve with ice cream or even heat them up in the microwave for that freshly baked taste!
What treat do you want to make for your Valentine this year? Let us know below in the comments!
Latest posts by Holly Wade
(see all)