Given that it's #SweetWeek, we thought we'd show a little appreciation to the sweetest dessert recipe in our stash: Banana Split Lasagna.
BSL, you started as an experiment. We weren't sure how you would turn out. We just wanted an amazing dessert lasagna with that irresistible Banana Split flavor we've always loved.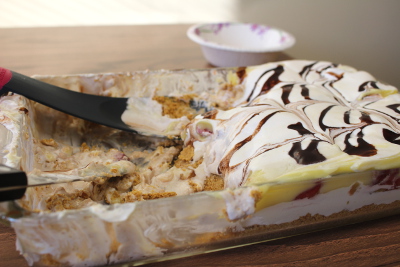 Now you're not only beloved by us, but much of the internet rejoices in your banana splendor year after year. We're so proud of your popularity, but that's not why you're our favorite dessert recipe. It's because you're actually that good. We love you for you!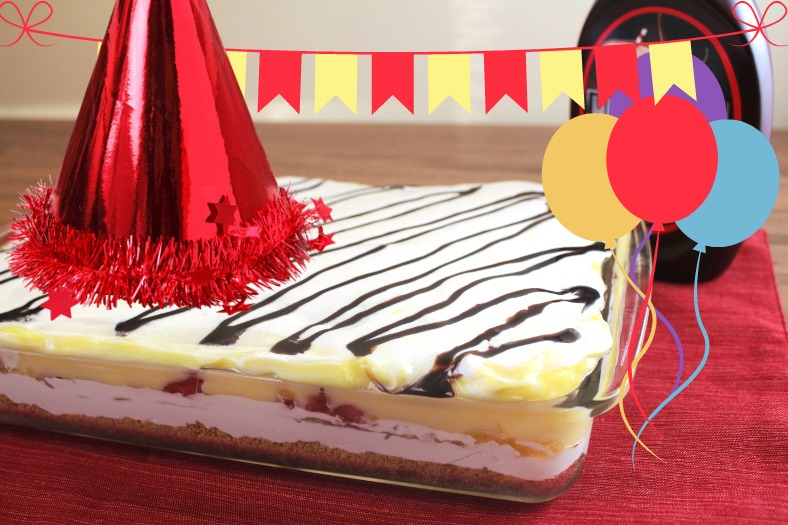 Happy Valentine's Day to the dessert that stole our hearts! And thank you to editor Danielle Zimmerman, creator of this legendary recipe.
Love,
Editors of RecipeChatter
If you've never tried this truly wonderful Test Kitchen creation, be sure to check out the full recipe.
Have you tried Banana Split Lasagna?
Latest posts by RecipeChatter
(see all)