Well, Lay's, we did you a flavor.
We couldn't help ourselves. Like everyone else, when faced with the finalists of Lay's annual Flavor Contest, we crumbled like a potato chip. We had to try them all! We set up a little taste test to decide which chips lived up to the hype – and which ones we'd never put into our mouths ever again.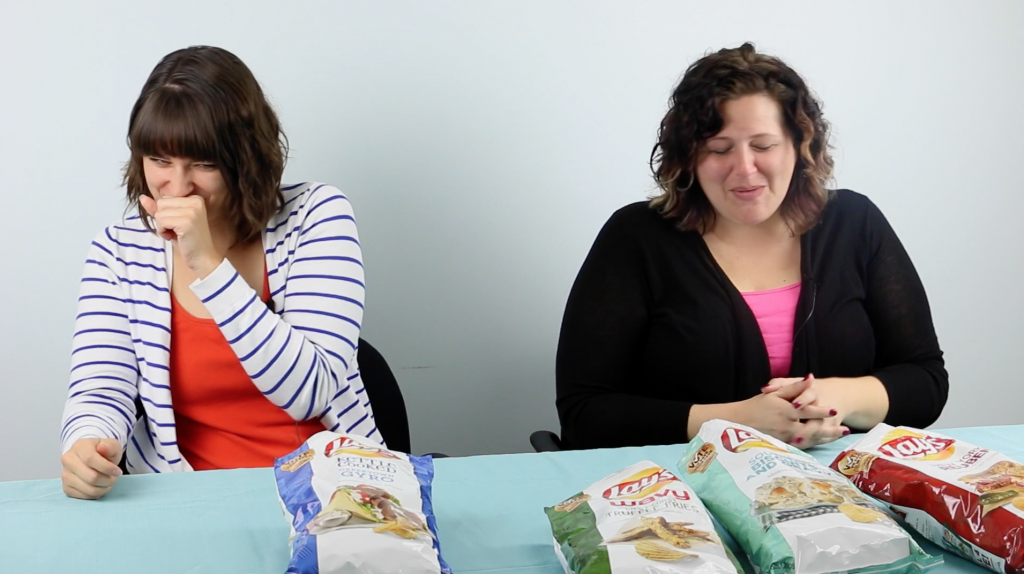 We tried all four of the region-based chip flavors, including Greektown Gyro, West Coast Truffle Fries, Southern Biscuits and Gravy, and New York Reuben. See our staff taste testing each of these unique chip flavors.
Let The Chips Fall Where They Lay
Here are some of our thoughts on Lay's latest creations.
Meat-flavored chips weird us out, a little.
Where's the Midwest chip, Lay's? We have some ideas for you. How about Chicago-Style Hot Dog?
We had some fun deciding where we'd serve these chips. Would you eat the Greektown Gyro chips with an actual gyro?
To find out our final word on these Lay's flavor contest finalists, check out our video! See even more foodie vids at RecipeLion's YouTube channel.
Did you try these chips? What did you think?
Latest posts by RecipeChatter
(see all)