Let's talk about the one ingredient that improves pretty much any casserole: tater tots. Tater tot casseroles are definitely crowd-pleasers. Loaded with soft, slightly crunchy tater tots and usually a lot of cheese, they're a standard in the casserole world. When it comes to easy casserole recipes, a tater tot casserole is a safe bet for breakfast, lunch or dinner.
Tater tot casseroles typically fall into two camps: Easy Mexican Casseroles or Breakfast Casserole Recipes. Some of our most popular tater tot casseroles have a distinctly western flavor palette. Look no further than the Cowboy Tater Tot Casserole or John Wayne Casserole for examples of popular casseroles with a Mexican flavor inspiration. Of course, tater tots also pair perfectly with egg, sausage, cheese, and other common breakfast casserole ingredients. Tater tots can change up the hash brown routine.
Tater tot casseroles are some of the easiest casserole recipes you'll come across. There usually isn't more than five or six ingredients. They're super budget-friendly, too. Loaded with all those comforting, familiar ingredients, they're a safe bet on any busy weekday.
We gathered our favorite tater tot casseroles from AllFreeCasseroleRecipes.com so you can try the best of the best. If you just can't get enough of these recipes, be sure to check out 15 Cowboy Casseroles.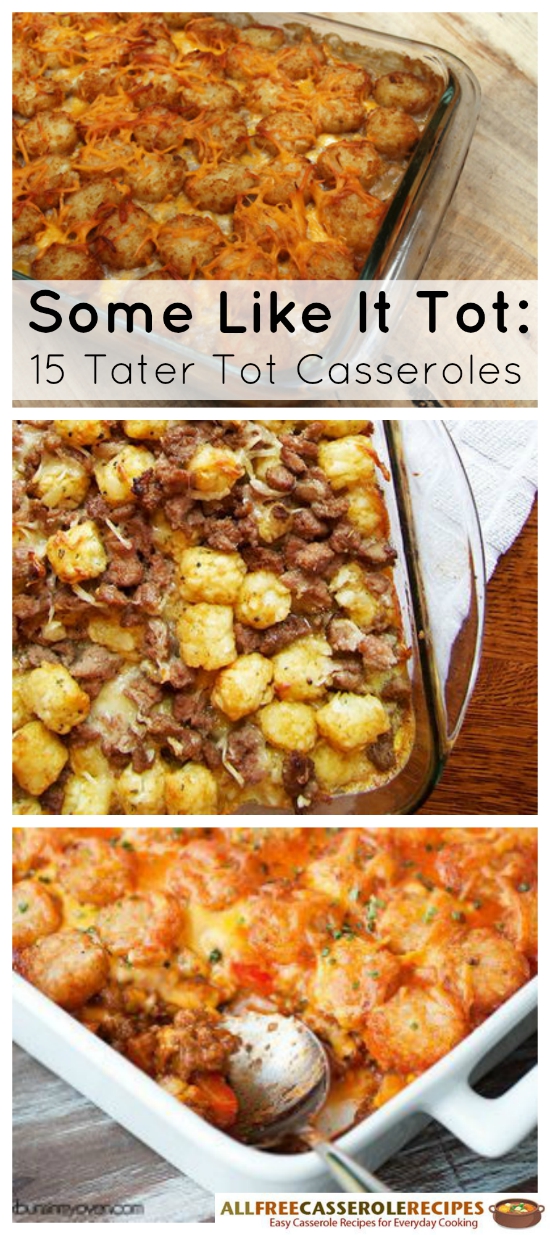 Some Like It Tot: 15 Tater Tot Casseroles
Easy Mexican Casseroles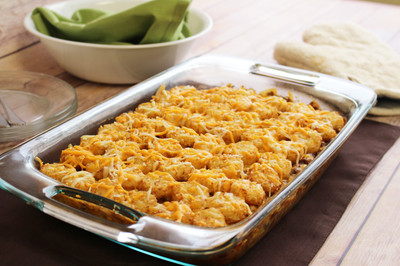 Breakfast Casserole Recipes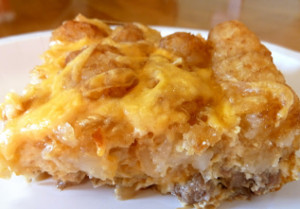 What's your favorite tater tot casserole?
Latest posts by AllFreeCasseroleRecipes
(see all)