Texas De Brazil has some great recipes that keep our copycat recipe fans coming back for more. We've had a lot of reader comments asking for a Texas De Brazil Cous Cous Copycat Recipe, and our Test Kitchen has delivered.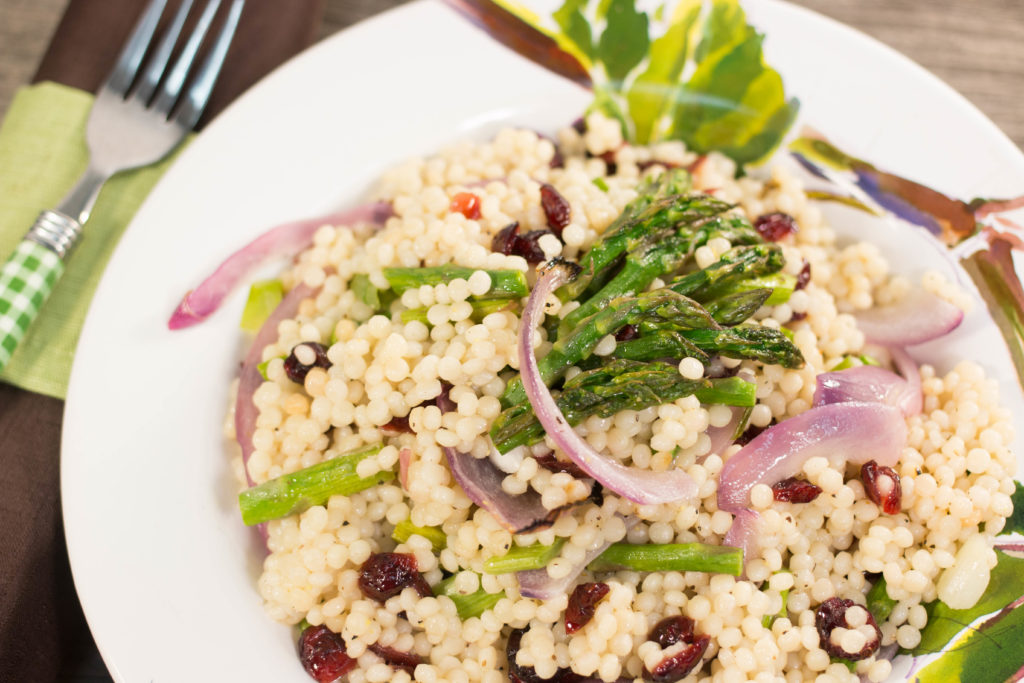 When you can't get enough cous cous at your favorite restaurant, make this exciting dish at home and enjoy the savory taste of restaurant-worthy cous cous. Plus, you can find out what it's like cooking with Texas De Brazil, which will make your copycat dish seem even more authentic.
Texas De Brazil Cous Cous Copycat Recipe
Ingredients:
5 cups water
1 teaspoon salt
4 cups Israeli pearl couscous (17 ounces)
5 tablespoons rice vinegar
2/3 cup vegetable oil, divided
2 tablespoons lemon-pepper seasoning
½ teaspoon salt
1 cup dried cranberries
2 cups  1-inch pieces of fresh asparagus (about 12 stalks, depending on size)
1 ½ cup sliced red onion
5 green onions, cut into 1-inch pieces
additional salt and pepper to taste
NOTE:  For a hearty main-dish salad, you might wish to add 2 cups grilled chicken breast or grilled and sliced steak. Texas de Brazil uses pearl couscous for this dish.  If not available, you may substitute 6 cups cooked regular couscous, cooked per package directions.

Instructions:
1. Preheat oven to broil. Line a baking sheet with foil.
2. Bring salted water to the boil in a medium saucepan and stir in couscous. Cover and simmer 8 to 10 minutes until couscous is tender. Set off the heat to cool slightly.
3. While couscous cooks, toss red onion with 1 tablespoon of the oil on the baking sheet and broil for about 5 minutes. Toss asparagus and green onion with another tablespoon of the oil and add to the baking sheet; broil an additional 7 minutes or until vegetables are tender and charred on the edges.
4. Meanwhile, in a large bowl, combine rice vinegar, remaining vegetable oil and lemon-pepper seasoning and whisk very well. Add the charred vegetables and the cranberries and toss. Add the couscous and toss well, tasting for balance and adding salt and pepper as necessary. Serve at room temperature or chilled.
Yum! What do you love about cous cous?
Latest posts by RecipeChatter
(see all)