Thanksgiving dinner might not be as difficult to prepare as you think! Even if you're a beginner cook, creating the perfect Thanksgiving dinner menu can be super simple and stress-free. We've gathered some of our favorite Thanksgiving cooking tips that you might not have heard before, but will make a world of difference in the taste and ease of preparation of your food. These simple tips and tricks (like how to store cut onions) will help your meal preparation run smoothly on Thanksgiving morning, so you'll have a delicious meal that guests will rave over.
Wow your friends and family with the perfect easy Thanksgiving dinner menu this year! These cooking tips will help you avoid common cooking mistakes – you'll use them for the holidays and for all your cooking endeavors in the future!
Step 1: Plan the Perfect Thanksgiving Dinner Menu
Our list of 22 Easy Thanksgiving Recipes will help!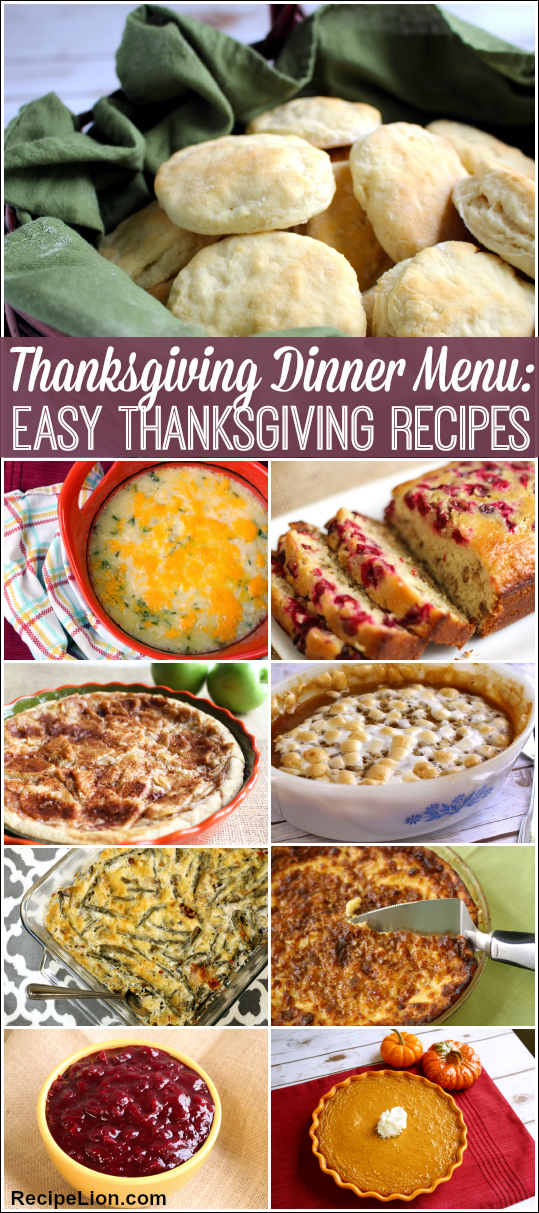 Step 2: How to Cook a Thanksgiving Turkey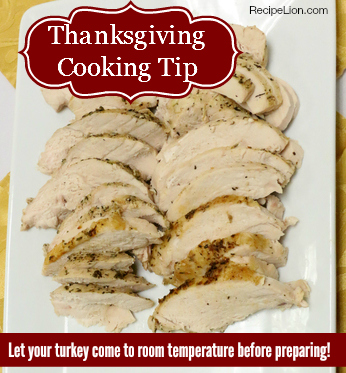 1. Let the turkey come to room temperature with a stick of butter before roasting. The butter will be used to season the turkey.
2. Before roasting, make sure your turkey is completely dry – outside AND inside its cavity. Use paper towels to dry it.
3. Don't forget to salt and season the inside of the turkey cavity in addition to the outside.
4. Pour 2 cups of stock, wine, or water into the bottom of your roast pan to prevent the drippings from burning.

5. For a 16-pound frozen turkey, place it in the refrigerator on Sunday night and it will be thawed by Wednesday night.
Step 3: Tips for Cooking Thanksgiving Side Dishes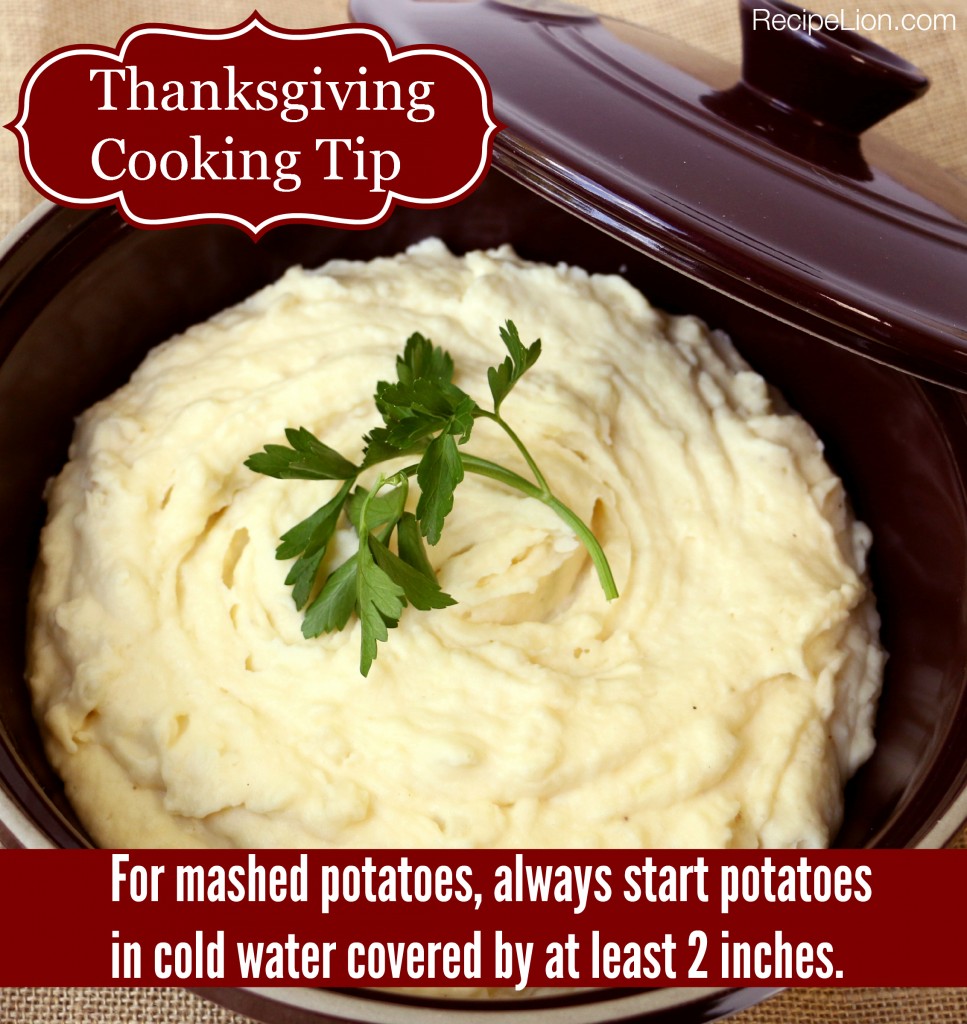 1. When making mashed potatoes, always start the potatoes in cold water covered by 2 inches of water.
2. When it comes to stuffing, don't skimp on the butter. Good stuffing requires 2 sticks of butter.

3. For herbs with woody stems (basil, rosemary, thyme, oregano), don't pick the leaves off one by one. Pinch the stem with your thumb and forefinger, then pull leaves off as you slide your fingers down the stem.
Step 4: Making the Perfect Pie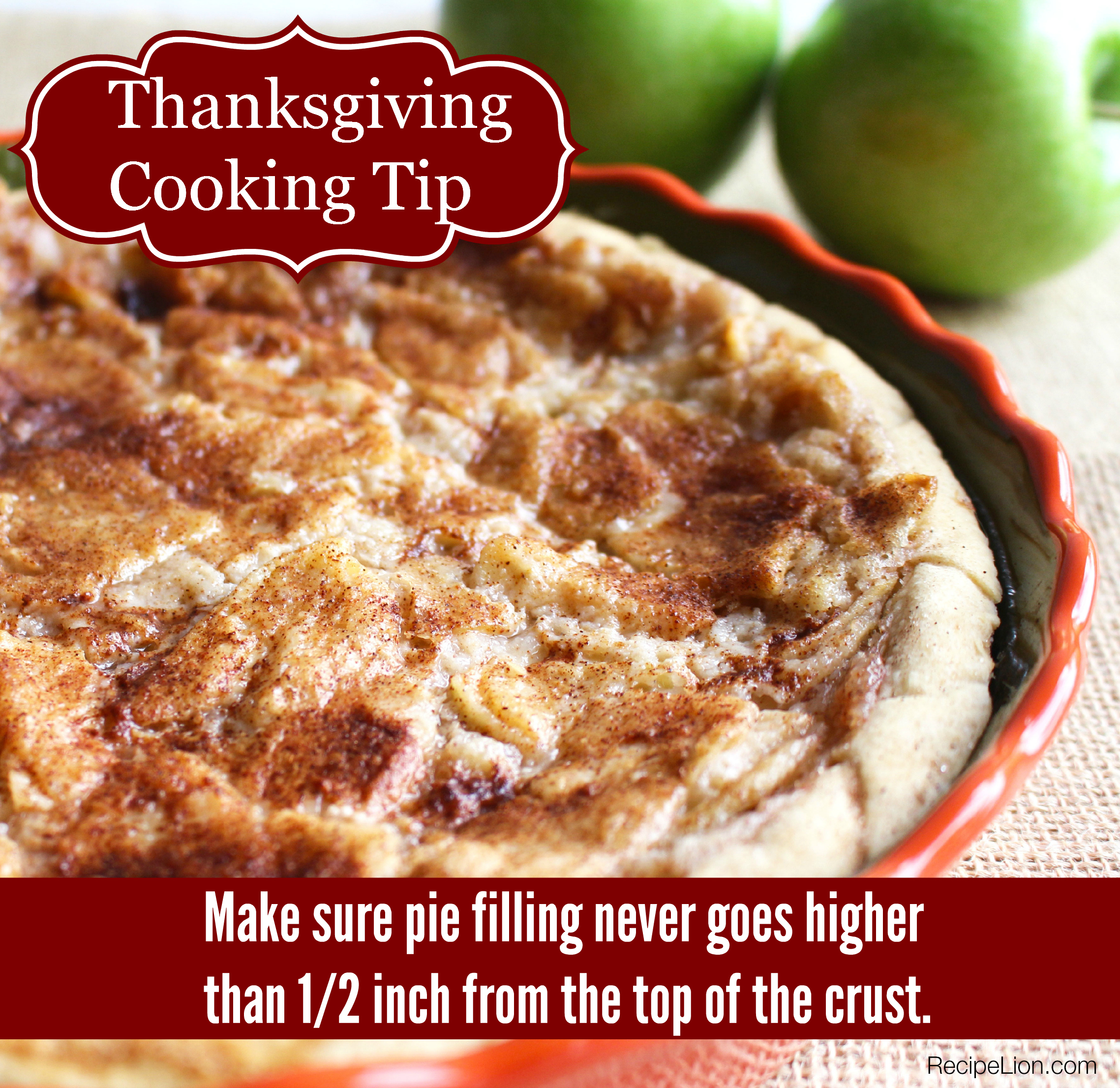 1. Make sure pie filling never goes higher than 1/2 inch from the top of the crust.
2. To make a store-bought pie crust look homemade, thaw it, remove the machine-made edge with a paring knife, carefully place the crust in your own cute pie dish, and pinch the edges to give it that homemade look.
Bonus: Watch and Learn these Simply Thanksgiving Cooking Techniques
What's your biggest Thanksgiving cooking fail? Tell us in the comments below!
Latest posts by RecipeLion
(see all)