Yes, we know Thanksgiving isn't until November. But it's never too early to celebrate Friendsgiving! And that's what we did this October. Everyone at the office came to together with dishes upon dishes of food. From mashed potatoes and slow cooker stuffing to cranberry sauce and an actual turkey – we had it all. We were practically drowning in a Thanksgiving feast! It was magical 🙂
So, with the combined efforts of all of our sister sites, we've come to give you the reward of Friendsgiving: the Thanksgiving recipes you're going to want this season for your own potlucks and family dinners. We've tested (and tasted!) every possible Thanksgiving dish you could think of, and below are our "Friendsgiving" must-haves. These Thanksgiving side dish recipes and dessert recipes will be the perfect addition to your Thanksgiving meal. And, if you're in need of more delicious recipes, be sure to check out our full Thanksgiving Dinner Menu.

Don't miss the full menu:
Get all 22 recipes from our Thanksgiving feast right here!
Must-Have Bring-Along Side Dishes

Bisquick Apple Drop Biscuits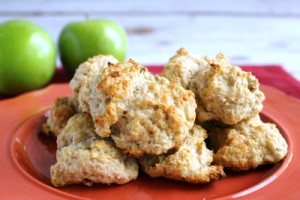 When it comes to Thanksgiving rolls, I am a purist. We buy the same rolls ever year without fail, and I am usually resistant to any mention of changing the roll routine. These Bisquick Apple Drop Biscuits, however, had me questioning my loyalties. Because we always get our rolls from the store, I figured that making my own homemade biscuits would be a huge hassle. I couldn't have been more wrong! This recipe for Bisquick Apple Drop Biscuits was extraordinarily easy to make. I was able to whip up a batch in no time at all, and you really can't beat the smell of biscuits fresh from the oven. Apple cider, grated apples, and cinnamon all helped to give these biscuits an intense apple flavor that was a great complement to the turkey and other Thanksgiving fixings.
Cracker Barrel Homestyle Mashed Potatoes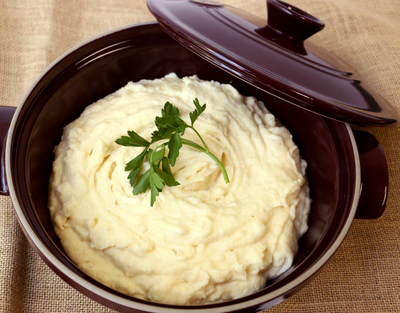 Making perfect mashed potatoes is so much easier than even I thought! This simple mashed potato recipe is incredibly light and creamy. I was a little nervous making this recipe since there is evaporated milk and not regular milk. Once I took a bite of the mashed potatoes, I realized I had no reason to be skeptical! This take on Cracker Barrel's famous recipe is right-on. Make these Cracker Barrel Homestyle Mashed Potatoes for your Thanksgiving, and people will be begging you for the recipe.
Country Cottage Potato Bake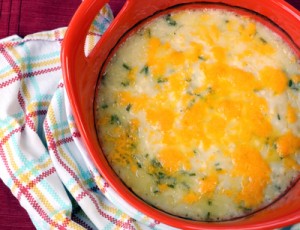 I love potato bakes, and this one is no exception. I don't like eating cottage cheese by itself, so I admit I was a little skeptical about this recipe. Because the cottage cheese is mixed in with the potatoes and baked, though, the result is a wonderfully creamy potato casserole. If, like me, you avoid cottage cheese, don't let that prevent you from trying Country Cottage Potato Bake. It's more unique than typical mashed potatoes (and better, in my opinion!).
Orange Cranberry Sauce with Apples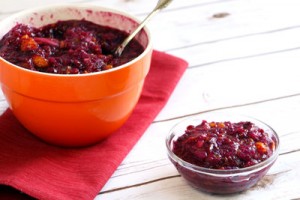 Cranberry sauce has always been a staple side dish at my Thanksgiving table, so I was excited to try this spin on the classic recipe. Don't let the name fool you – there is much more  fruity goodness going on in this dish than the title suggests. Mandarin oranges, crushed pineapples, and tart Granny Smith apples come together with cranberries, sugar and cinnamon for a non-traditional, but equally great sauce. If you love cranberry sauce as much as I do, this recipe is a must-try!
Slow Cooker Dressing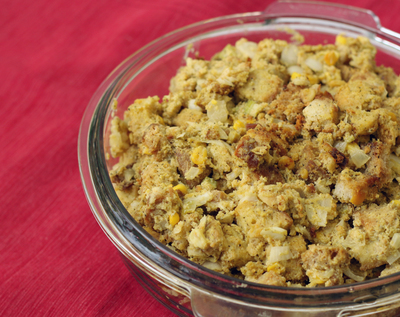 Making stuffing or dressing often feels like a daunting task, but this Slow Cooker Dressing recipe was easy to make–particularly, because I made it in the slow cooker! Part of what makes this dressing recipe so simple, is that it incorporates pre-made cornbread. Cornbread is a huge flavor component in this recipe, so half the battle is already won, if you find a great cornbread to include. To balance the sweet cornbread, I decided to use sourdough for the toasted bread cubes. The cornbread and sourdough, combined with aromatic seasoning, made this Slow Cooker Dressing truly show-stealing.  You might want to double the recipe, because your loved ones won't be able to get enough of this delicious dressing.
Unforgettable Thanksgiving Pie Recipes
Double Layer Pumpkin Pie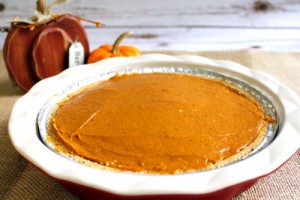 Who doesn't love pumpkin pie? I wanted to make the pumpkin pie that my mom always makes for Thanksgiving, but it seemed so hard to make. That's why I made this Double Layer Pumpkin Pie instead! This no-bake dessert is one of the easiest things ever. You take a prepared graham cracker crust and spread a layer of sweetened cream cheese and Cool Whip on the bottom. Then, the top layer is made of pumpkin puree, vanilla pudding mix, and my favorite fall spices. This seriously tastes just like pumpkin pie, but lighter and creamier. No one needs to know how easy it is to make!
Five Layer Pecan Pie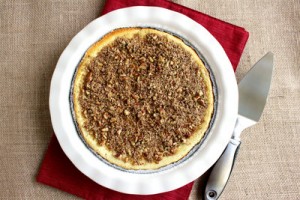 I'm usually a fan of apple pie on Thanksgiving, but I was feeling adventurous this year and decided to give pecan pie a whirl.  At first I was intimidated by the name of this recipe — Five Layer Pecan Pie?  How would I ever be able to make something that fancy and complicated-sounding?  Little did I know, this was one of the easiest pie recipes known to man. Basically you're just layering all of the called-for ingredients in the pre-made pie shell and popping it in the oven. Seriously, that's it!  This isn't your traditional pecan pie, but instead is a decadent, cream cheese-filled version that may just make you forget the classic you grew up with. Seriously, you've gotta give it a try!
For the Love of Chocolate Cream Pie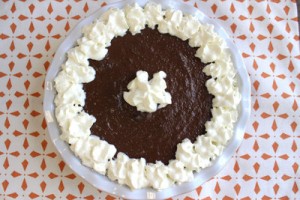 Confession: I had never made a cream pie before in my life. Ever. Needless to say, I was intimidated by the thought. However, this chocolate cream pie recipe was so incredibly easy to make and it turned out great! The chocolate filling was rich with just the perfect amount of sweetness. Instead of just using vanilla, I used both vanilla and almond extract which really complemented the chocolate flavor. The almond extract also made it taste slightly boozy (in a good way!). I opted not to make an egg white meringue (because I was in a bit of a rush) so I instead just topped my pie with a bit of whipped cream. It was perfect. I can't wait to make this recipe again!
What's the one Thanksgiving dish you can't live without?  Let us know in the comments below!
Latest posts by RecipeLion
(see all)