We're just a few weeks away from one of the biggest holidays of the year (especially when it comes to food), and we bet that you're still trying to nail down what you'll be making. It's OK. It's hard to figure out what foods you want to eat on such a special day, especially when it comes to Thanksgiving pie recipes.
Pumpkin pies
,
apple pies
,
pecan pies
, pies that combine all three… There are so many fall-themed pie recipes to choose from that it's hard to decide which one (or ones) you want to make for Thanksgiving. And then, when you figure in more classic pies like chocolate pies (Boston Market's French Silk Pie, anyone?) and cream pies of all flavors, choosing a pie becomes impossible. We understand. We have the same problem year after year. They're all just so good that if making every single pie was an option (and none of the pies would go to waste), we'd totally do it without hesitation.
Now, we're not here to stress you out about Thanksgiving dessert. That's the last thing that we want! We actually wanted to share with you some of our favorite Thanksgiving pie recipes for your consideration and then give you enough time to go to your grocery store and gather everything you'd need. So, browse through some of our favorite pie recipes and see if any of them catch your eye. And don't be intimidated by pie crust recipes. They're really a snap, and we have some great tips if you're wondering, "What is shortening?"
(You're welcome in advance! 😉 )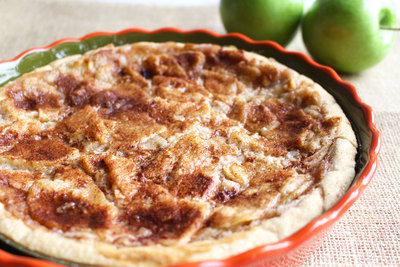 Apple Pie Recipes
Grandma's Old Fashioned Apple Pie
Fall Harvest Cranberry Apple Pie (#1 last year!)
Nana's Favorite Dutch Apple Pie
Shortcut Southern Apple Pie (pictured)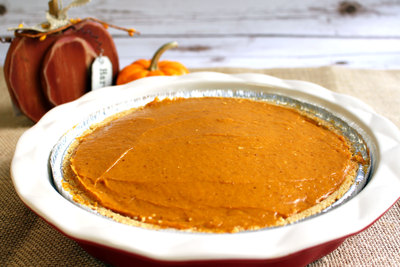 Pumpkin Pie Recipes
Crustless Classic Pumpkin Pie (pictured above)
Grandma's Favorite Fresh Pumpkin Pie (Created in our Test Kitchen!)
Delicious Double Decker Pumpkin Pie (pictured)
Glorified Pumpkin Pie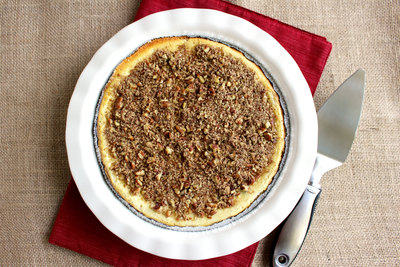 Pecan Pie Recipes
Millionaire's Pecan Pie (pictured)
Comforting Chocolate Chip Pecan Pie
Portable Caramel Pecan Hand Pies
Unforgettable Pumpkin Pecan Pie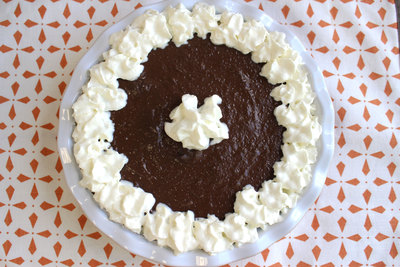 Other Delicious Pies for Thanksgiving
Seriously Sweet Potato Pie
Not Quite Pecan Pie (Discover the secret!)
Silky Smooth Chocolate Cream Pie
Need help deciding on what other recipes to make for Thanksgiving this year? For appetizer and side dish inspiration, check out the dishes we had at our "Friendsgiving" table!
Looking for more sweet ideas?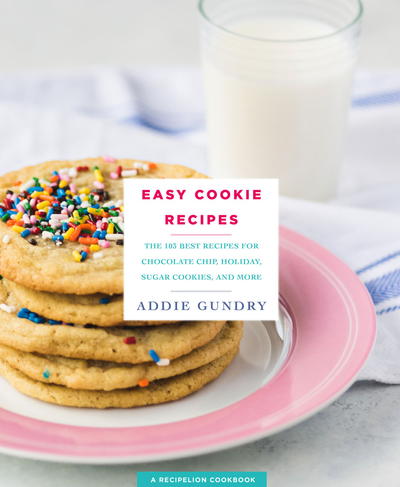 Our resident celebrity chef, Addie Gundry, has a cookbook for you, just in time for the holidays! Easy Cookie Recipes:103 Best Recipes for Chocolate Chip Cookies, Cake Mix Creations, Bars, and Holiday Treats Everyone Will Love is available NOW!
This book is a part of RecipeLion's 103 Cookbook series, which curates all our best recipes along with stunning color photographs. It's been seen and featured on QVC, so you're going to want to secure your copy before they sell out!
Click here to order on Amazon!
Click here to order at Barnes and Noble!
What recipe do you most look forward to eating on Thanksgiving? Let us know below in the comments!
Latest posts by TheBestDessertRecipes
(see all)