When I think of Thanksgiving, my mind instantly jumps to turkey, mashed potatoes, and stuffing. I love Thanksgiving dinner, and I try to take home as many leftovers as I can. Thanksgiving dinner is too good to have only once a year. I like to enjoy it all week long. The week after Thanksgiving is a time when my creativity comes out to play. I'll usually eat the leftovers the way they came for one or two days, but then I like to try something new. That's when leftover turkey recipes like these from AllFreeCasseroleRecipes come in handy.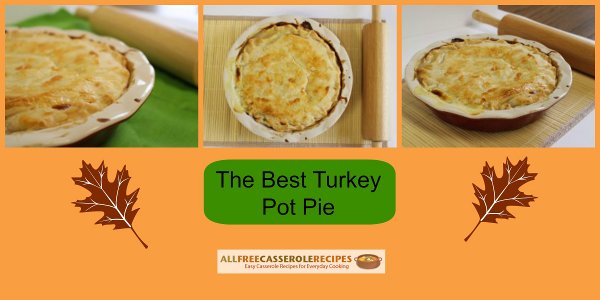 I have something to admit. I had never had a pot pie before last week. I don't know why I never had one, I just hadn't. Now, I realize what I was missing because they are amazing!! And they're great to make after the holidays when you have leftover turkey or ham laying around. Today, I want to tell you about The Best Turkey Pot Pie. This is the one I made and let me tell you, it is fantastic. Make it easy on yourself and use a store-bought pie crust. I used one from Pillsbury and it worked very well. I found the cream sauce to be easy to make. It calls for a bouillon cube, which I was always scared of, but it really isn't scary at all. It was much smaller than I thought it would be and all I had to do was put it in the sauce and let it dissolve. Not intimidating at all. The hardest part about this pie is connecting the top pie crust to the bottom crust. Make sure to tuck the top crust behind the bottom one and pinch them together so the filling doesn't leak out. Then, place the pot pie in the oven and wait for the wonderful smells to start filling your kitchen.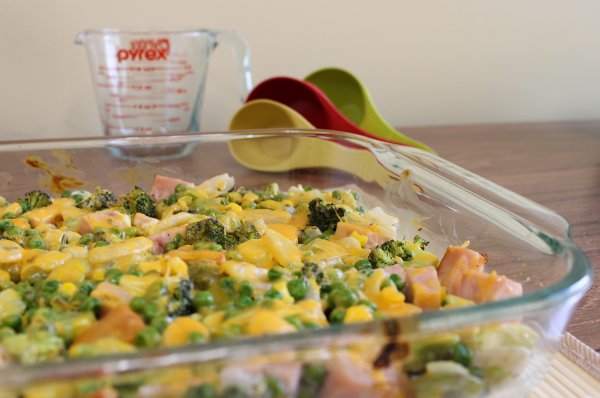 A simpler recipe for leftover turkey is Gluten Free Leftover Turkey Casserole. Before I continue, I want to say that this dish is naturally gluten free. It doesn't call for ingredients that are normally filled with gluten. It simply uses ingredients that are naturally gluten free, such as veggies and turkey. This dish was super easy to make. I chopped most of the vegetables beforehand, so the dish came together even faster. For this casserole, all you have to do is mix the ingredients together and pour them into a casserole dish. After a hectic food holiday like Thanksgiving, this can be a welcomed dinner. It doesn't get much easier than this.
Other turkey casseroles we recommend:
What is your favorite leftover Thanksgiving dish?
Latest posts by AllFreeCasseroleRecipes
(see all)