"It's 5:00 mom!" my 8 year old daughter yelled out, dressed in her practice outfit as she tried to put her hair in a pony tail.
Our afternoons have been super busy since we enrolled her our city's local cheerleading program. No matter what I try to do to organize our time, things seem to always creep up on us at the last minute. Just a little while ago, I was waiting in the car pool line to pick her up at school, and now, we are rushing to make sure she's dressed and ready for practice. Somewhere in the middle of all of this is an unsigned field trip permission slip and a book report that still needs completion.
As we are heading out the door, she turns to me and asks the question that every busy parent dreads, "By the way, what's for dinner tonight?"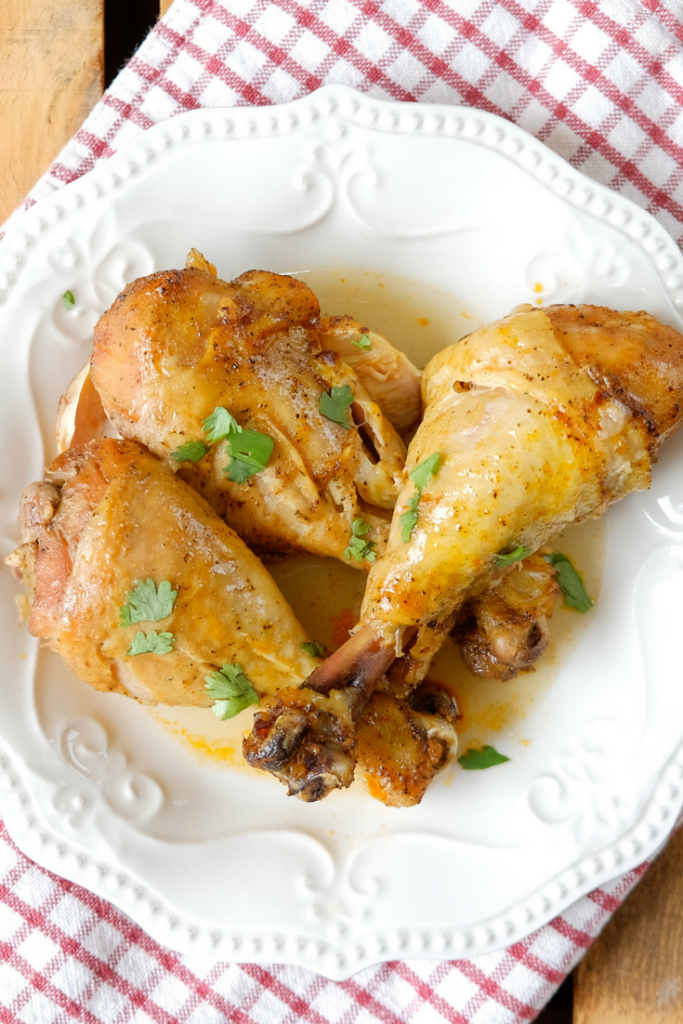 Rushed evenings, such as the one I wrote above, have plagued our house more then a dozen times. Each time, I vow to myself that I will become better prepared and organized in the future. It's been two years since our daughter has been on a cheerleading team, and that personal vow still hasn't been kept. Between the carpool lines, homework, straightening up the house, and everything in between, it seems the dinner can fall by the wayside.
How to Make the Best 40 Clove Garlic Mushroom Chicken
On these crazy and chaotic evenings, sitting down to a a dinner that fits in the easy and delicious category is a must! Enter this recipe for 40 Clove Garlic Mushroom Chicken! This recipe has two characteristics that make it worth trying:
It's made in the slow cooker so that you can literally fix it and forget it (at least until dinner time).
You can purchase garlic cloves that are already peeled and ready to use (saving plenty of prep time).
A recipe that saves time in both the cooking AND prep department is one that should not be skipped over 🙂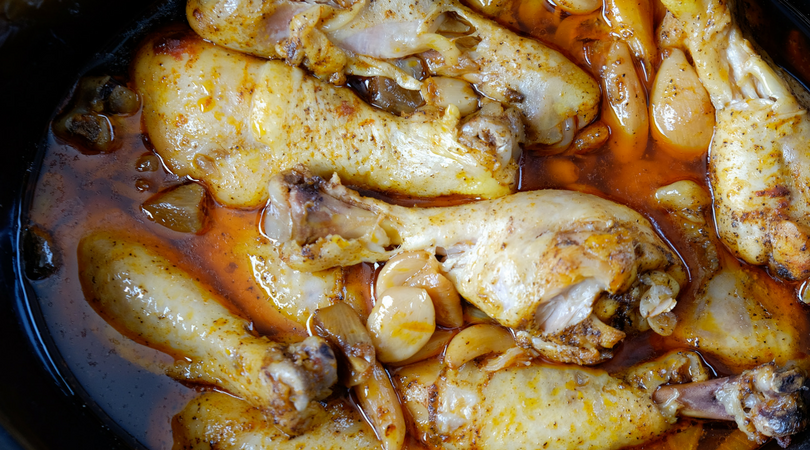 The method to making this dish is also simple. Just layer your sliced mushrooms and onions onto the bottom of your slow cooker. Then, in a small bowl, add the chicken, garlic, olive oil, and other seasonings. Toss and mix until well combined. Place everything in your slow cooker then set it to cook. It literally cannot get any easier then this!
My conclusion? This recipe for 40 Clove Garlic Mushroom Chicken won't help those crazy afternoons when nothing seems to go right. However, when your child asks you, "Mom, what's for dinner?" you can confidently describe this lovely recipe to her and let her know that it will be ready by the time everyone returns from practice 🙂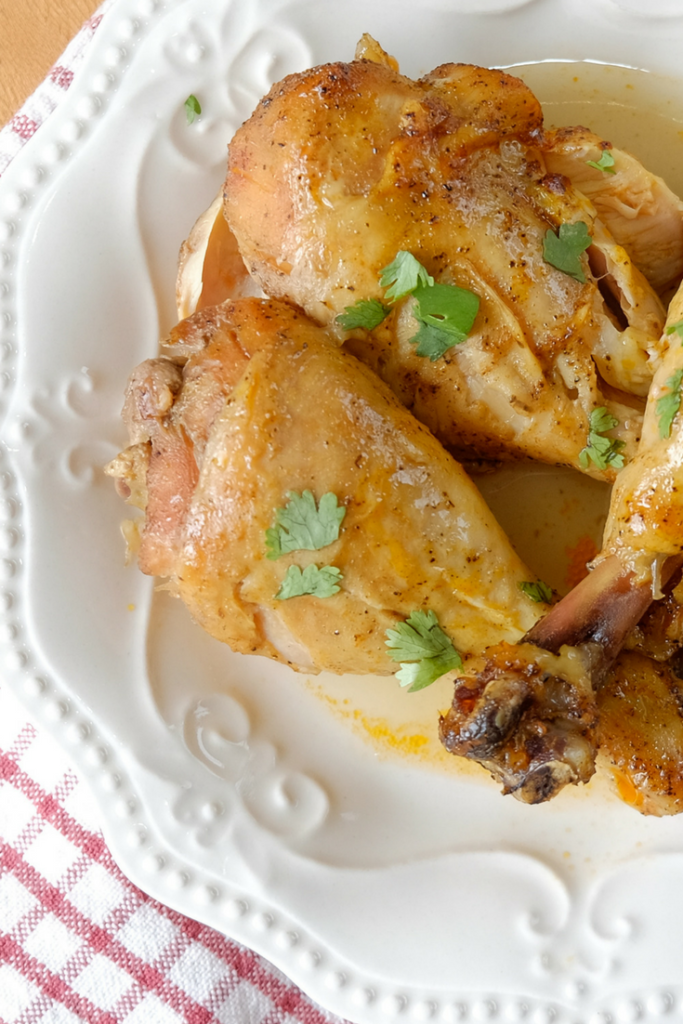 Slow Cooker 40 Clove Garlic Mushroom Chicken
Serves: 4 to 5 people
Serving Size: 2 drumsticks
Ingredients:
1 large onion, sliced
1 cup of sliced mushrooms
4 bay leaves
8 to 9 uncooked chicken drumsticks
1 tbsp. olive oil
2 tsp. Kosher salt
2 tsp. paprika
1 tsp. ground black pepper
40 garlic cloves, peeled and intact
Directions:
In a 6 quart slow cooker, place the onion slices, sliced mushrooms, and bay leaves onto the bottom of the liner.
In a large mixing bowl, combine the olive oil, Kosher salt, paprika, black pepper, and garlic cloves.
Add in the chicken drumsticks. Toss and mix until everything is well combined.
Place all of the ingredients onto the sliced onions, mushrooms, and bay leaves.
Cook on low for 7 hours or on high for 4 to 6 hours.
Serve with rice.
Recipe Source: Adapted and slightly modified from the cookbook, Make it Fast, Cook It Slow.
For more easy and comforting recipes, head on over to my site, Cooking With Libby.
How do you simplify your life when things seem to get too hectic to manage? Let us know below in the comments!
Latest posts by Olivia Smith
(see all)