There are many, many food "holidays" that take place over the course of the year. Take for example National Peanut Butter and Jelly Day, which took place this past April 2nd. Today is National Chocolate Chip Cookie Day and to celebrate, I've compiled a list of tried and true, ooey gooey, simply irresistible chocolate chip cookie recipes from AllFreeCopycatRecipes.com, RecipeLion.com and more.
The chocolate chip cookie came about famously due to a moment of accidental genius. It was invented by Ruth Wakefield in 1930. She was making cookies for guests at The Toll House Inn and ran out of baker's chocolate. Her decision to break up bits and pieces of bittersweet chocolate to form "chocolate chips" is a baking tradition that stays with us today.
Some of the greatest chocolate chip recipes are passed down from generation to generation. Does your family have a secret chocolate chip recipe? We'd love to hear about it in the comments! For all of you chocolate chip cookie fans out there, today is your day. Enjoy this round up of chocolate chip cookies just for you.
Neiman Marcus Cookies – Ooey gooey to the max, these chocolate chip cookies are made with extra-thick batter.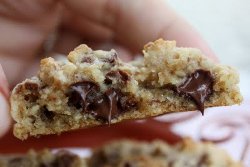 The Perfect Chocolate Chip Cookie Recipe –  Easy to follow and yields amazing results. This is simply one of the best chocolate chip cookie recipes you'll ever try.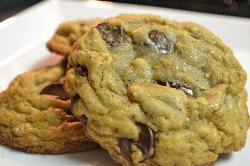 Peanut Butter Chocolate Chip Cookie Cheesecake Bars – You may be thinking that this is one heck of a long name. But you really can't take anything out, can you? There's peanut butter, chocolate chips, and cheesecake all in one fantastic dessert.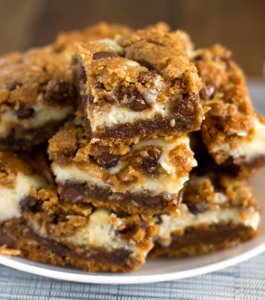 Diabetic Approved Chocolate Chip Cookies – This easy diabetic recipe is the gateway to heaven for everyone craving a soft and chewy cookie.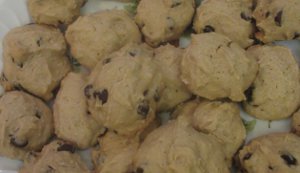 Gluten Free Chewy Chocolate Chip Cookies –  This homemade recipe is full of tips and has complete step by step instructions so you'll be able to easily recreate your very own delicious gluten free cookies.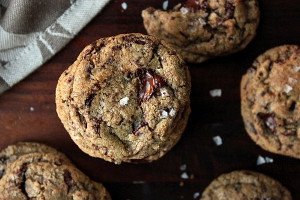 Slow Cooker Chocolate Chip Blondies – This slow cooker chocolate chip cookie recipe is sure to be a hit in your house.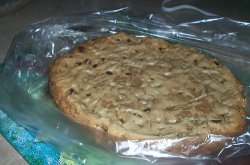 Which chocolate chip cookie recipe is your favorite? Be sure to let us know in the comments!
Latest posts by AllFreeCopycatRecipes
(see all)