Every summer, my family throws a huge backyard barbecue and invites all of our relatives and friends. Under the summer sun, we catch up and eat some of the best food of the season. What's the best dish at a barbecue? Everyone has their own opinion, but personally, I am partial to a really great burger. AllFreeCopycatRecipes.com offers a wide variety of juicy restaurant-inspired patties made with all the fixins' and then some.
Looking to jazz up your run-of-the-mill burgers with melted cheese on top? We hope you've got a big appetite, because these burgers are for hearty eaters. Whether you like southern style recipes or "manly" burgers piled high with bacon and more, take a look at some of my top burger picks. Some restaurants are only located in certain regions of the country, like In-N-Out Burger. You don't need to live in California to enjoy this burger with national renown. What are you waiting for? Pick your favorite recipe and get grilling!
Don't forget to raid your pantry for ketchup, barbecue sauce, relish, mustard…whatever else will tickle the fancy of your guests. The great part about grilling and burger recipes is that they are so customizable. There are so many possibilities; all that's needed is a little skill on the grill and a pinch of imagination.
Copycat In-N-Out Double Double Animal Style – To take your enjoyment of this dish over the top, cook up some waffle fries.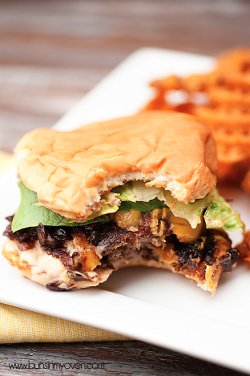 Copycat Steakhouse Burger – What really makes this entree stand out are the onion rings on top.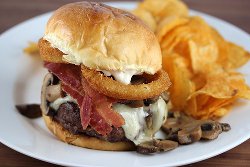 Copycat Red Robin Bleu Ribbon Burger – Make a burger that tastes just like a recipe from your favorite restaurant.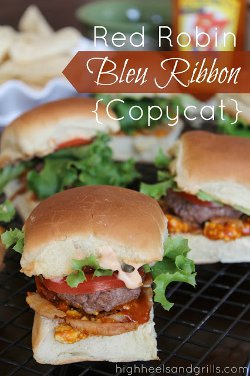 What's your favorite thing to make or eat at a family barbecue? Be sure to let us know in the comments below.
Latest posts by AllFreeCopycatRecipes
(see all)