There's no doubt that everyone loves macaroni and cheese. We at AllFreeCasseroleRecipes love it because it's so versatile. It can serve as a main dish, side dish, or even as an appetizer. You can put so much good stuff into a macaroni and cheese dish. Many variations include the addition of meats, such as chicken or ground beef. There are also tons of mac and cheese dishes that add vegetables for more color and texture. Even a simple mac and cheese with extra herbs and spices can be amazing.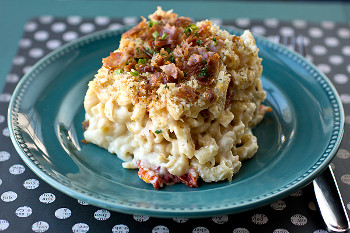 We've rounded up 8 of our favorite baked macaroni and cheese dishes, just because we love it so much. These can all serve as complete meals for lunch or dinner. Heck, you could even eat the leftovers straight out of the fridge for breakfast if you want (although that's not recommended).
You can find these recipes and more in our collection of 19 Unique Macaroni and Cheese Recipes!
8 Macaroni and Cheese Recipes
1. Chorizo Mac and Cheese – (pictured, below) A zesty mix of ingredients set this macaroni and cheese apart from the rest.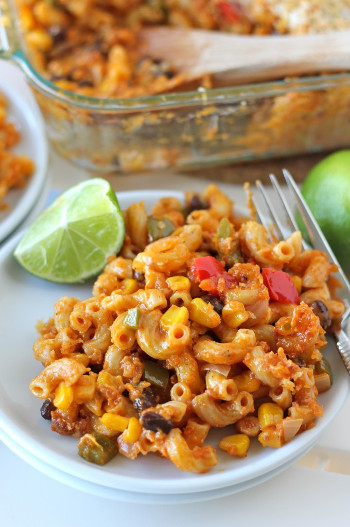 2. Comforting Bacon Mac and Cheese – Nothing is a more hearty combination than bacon and cheese.
3. Chicken Parmesan Macaroni and Cheese – You already love chicken Parmesan, so a mac and cheese version is bound to be amazing.
4. 20 Minute Baked Mac and Cheese – (pictured, below) In just 20 minutes, you'll be enjoying a cheesy, saucy meal.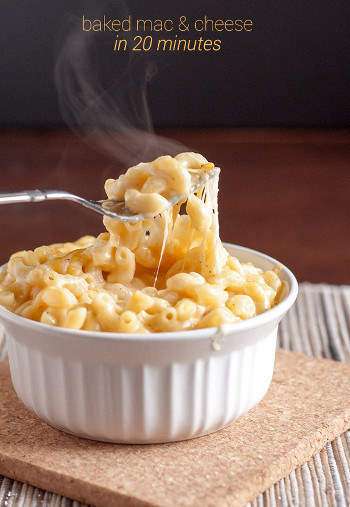 5. Cozy "Grown-Up" Mac and Cheese – (pictured, top) This mac and cheese is so much better than the blue boxed stuff you had as a kid.
6. Cheez-It Macaroni and Cheese – Cheez-Its give this macaroni and cheese some crunch and extra flavor.
7. Broccoli Mac and Cheese with Tater Tots and Bacon -There's so much packed into this mac and cheese that you won't need anything else in life ever.
8. BONUS Nicole's Baked Macaroni and Cheese from Eat Cake for Dinner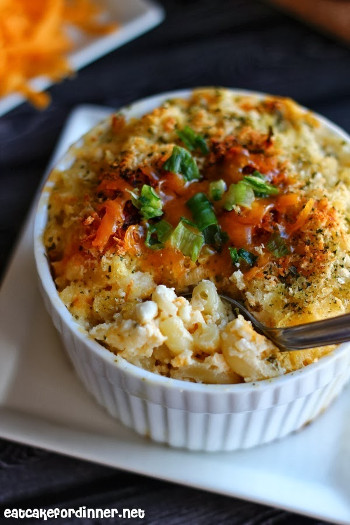 Still haven't gotten enough of mac and cheese? There are 11 more recipes in the free eCookbook, 11 Baked Macaroni and Cheese Recipes. They're all full, printable recipes. What could be better?
What are some variations of mac and cheese that you make?
Latest posts by AllFreeCasseroleRecipes
(see all)